Serious Labs localizes MEWP VR simulator into German, more languages planned for 2019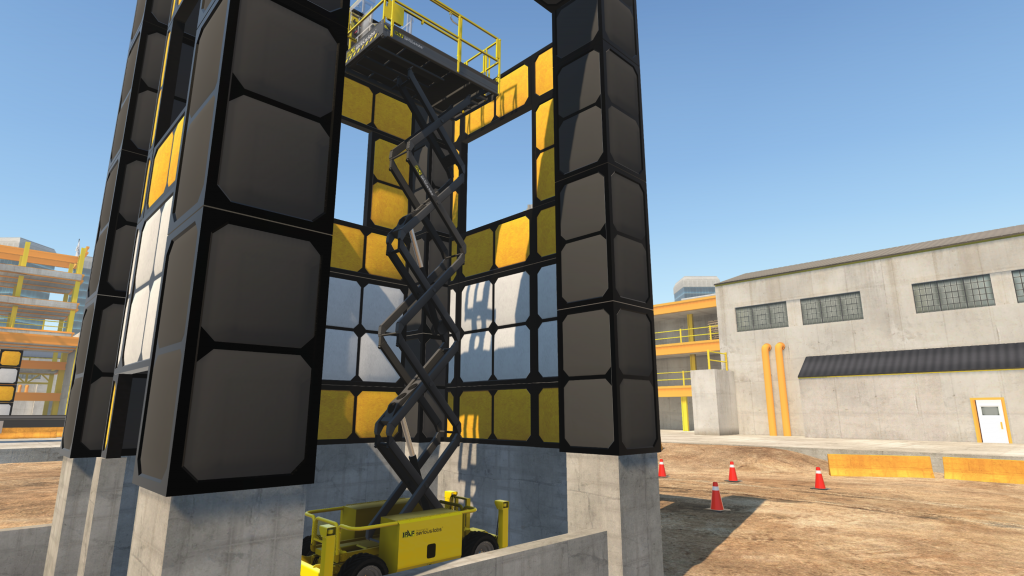 Serious Labs, the Edmonton-based developer of virtual reality (VR) training solutions, is localizing its Mobile Elevated Work Platform (MEWP) Virtual Reality (VR) Simulator into German. The company is exhibiting the simulator this week at bauma on stand 7 C2:226 in the Canadian Pavilion.
In mid-April, the company will localize the MEWP VR simulator into Spanish (North American) and French (European). Additional languages are planned for later this year which support international expansion.
The new MEWP VR Simulator combines Serious Labs' scissor lift and boom lift modules providing a comprehensive operator assessment within the VR MEWP operator training solution.
The simulator offers 32 progressively difficult scenarios, using objective machine observation to assess and improve an operator's skills. Operator feedback is focused on the value or liability the individual brings in terms of safety, efficiency, and proficiency, with metrics that provide either assurance of an operator's competency or inform the need for additional training.
"Localizing the simulator's on-screen information as part of an internationalization effort is a priority," said Wade Carson, Director of Business Development, Serious Labs. "Adapting the MEWP simulator to the language of a specific culture enhances the effectiveness of the training."
"From a business perspective, localizing our training opens up a broader market," said Carson. "Our training can already be found in the U.K., Germany, France, Netherlands and the Middle East. Our training is available in Canada and the United States through United Rentals, and we are hoping to expand to South America as well."
VR simulators provide a learning medium for operators to explore realistic jobsite environments and safely test the limits of equipment in dangerous situations. Simulators were previously only available in industries such as aviation, but they are becoming increasingly used in the construction industry where safety and competency are critical.
In other news, Bauma attendees are invited to test their skills on the MEWP VR Simulator Monday through Wednesday until 1pm for the title of "World's Smoothest Operator." Operators' scores will be ranked over the first three days of the show for a chance to win a signed Edmonton Oilers hockey jersey by forward Leon Draisaitl of Cologne, Germany and the title "World's Smoothest Operator."
"Leon signed and donated the jersey to us for this contest and we couldn't think of a better Canadian souvenir to take home from bauma. Plus, the winner gets global bragging rights for the next three years!" said Carson.
Serious Labs MEWP VR training is now available by subscription, lease or rental through Rapid Access, Manlift, Nationwide Platforms, Loxam, Riwal, United Rentals and AST GmbH Arbeitssicherheit & Technik.