John Deere Unveils All-New Crawler Loaders
Total Machine Control allows customized machine response that can be tailored to meet the needs of individual operators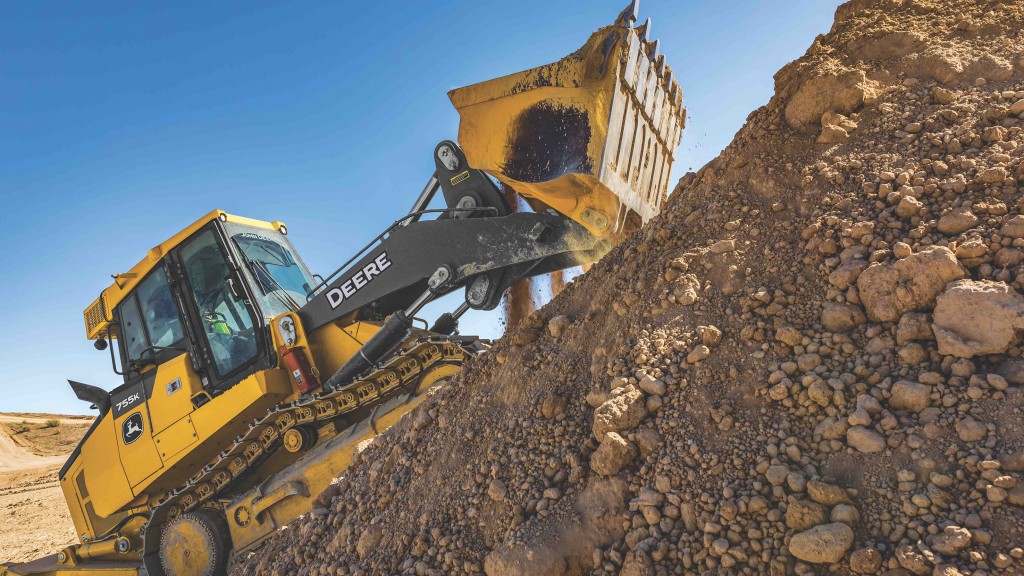 John Deere's latest additions to their crawler loader line - the 655K and 755K - build on the strength of the K-Series K-Series lineup, delivering greater productivity and uptime, along with lower daily operating costs.
Nathan Horstman, product marketing manager for crawler loaders, emphasized that the company's goal is to provide fleet managers and operators with equipment capable of maximizing efficiency on all fronts, and that the 655K and 755K feature "industry-leading technology engineered to minimize downtime and grant users an innovative, reliable crawler loader solution."

A certified Tier 4 Final John Deere PVS 6.8-litre engine provides increased power using proven technology. The 655K's net power has increased from 145 hp to 155 hp (108 kW to 115 kW), while the 755K's net power has increased to 194 hp (145 kW) from its previous 190 hp (141 kW).

Key features: hydrostatic transmission and Total Machine Control
The 655K and 755K have hydrostatic transmissions, a feature John Deere pioneered in crawlers in North America in 1976. These transmissions provide infinite speed control, power management, live power turns, counter rotation while staying in gear, and dynamic braking. In addition, Total Machine Control allows customized machine response that can be tailored to meet the needs of individual operators. Hydrostatic transmission control options give operators the ability to choose between multiple transmission control settings - speed-in-grip and a v-pattern control with foot pedal steering.

Inside the cab, onboard hydrostatic and hydraulic pressure sensors make it quick and easy to read pressures in both the hydrostatic and hydraulic systems without the need for external gauges. By simply using the monitor, a technician can quickly gain access to important system pressure data.
Eco Mode and auto idle deliver fuel savings
Both the 655K and 755K are equipped with Eco Mode, yielding up to 20 percent less fuel consumption with no loss in productivity. When enabled, Eco Mode optimizes fuel economy while maintaining ground speed by automatically adjusting engine speed and transmission settings based on the load. When a heavy load is encountered, engine speed increases rapidly to ensure power is available to push through the load. Eco Mode works in both forward and reverse directions to improve overall fuel economy and productivity.
Another key fuel-saving feature, auto idle, automatically lowers engine speed when the machine is not moving and no functions are being activated. An adjustable timer can be set in the monitor - and coupled with auto shutdown - will lower fuel costs for customers and save warranty hours.

A new standard reverse camera provides operators with more visibility on the jobsite. The large colour camera display provides the operator with visibility to the ripper and rear of the machine, while still focusing on the task at hand. Additional crawler features include increased reliability through optimized hose and harness routings, the Quad-Cool cooling system, keyless start and coded-security modes.
Related Articles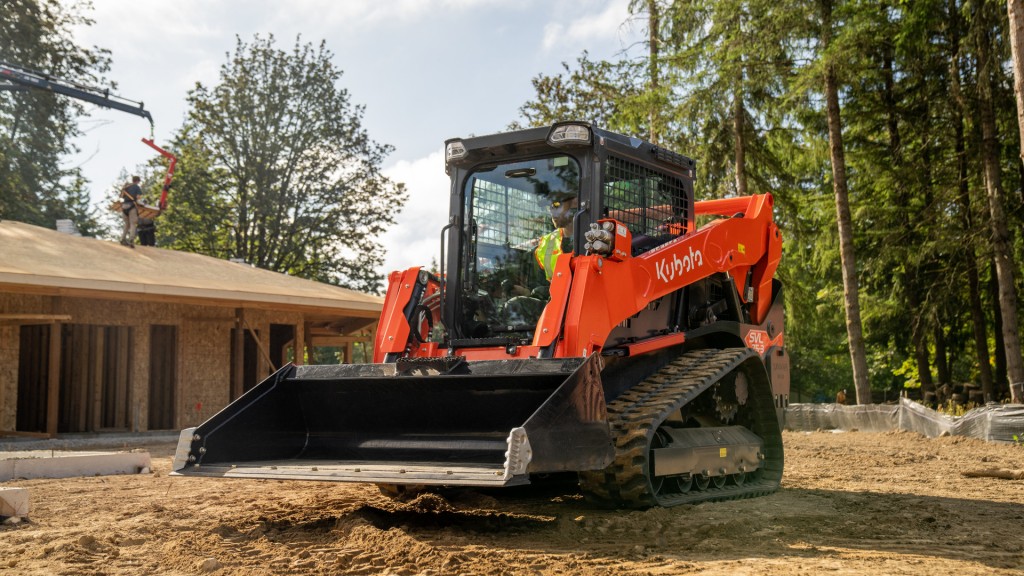 New hydraulic system and added technology updates for Kubota compact track loader