Skyjack forms exclusive partnership with Atlantic rental company MacFarlands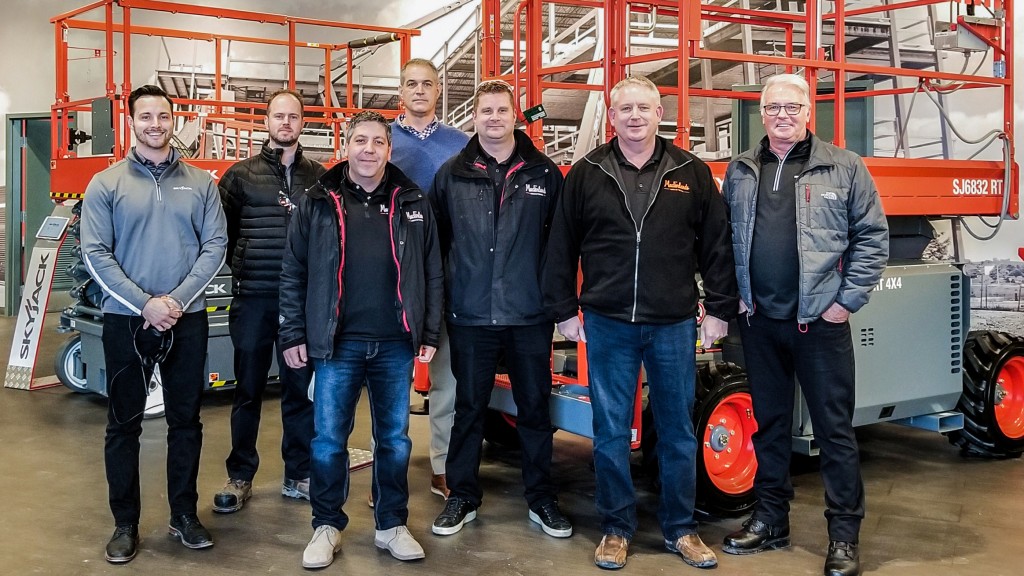 Skyjack has formed a contract with MacFarlands Industrial for their new Moncton, New Brunswick, location. MacFarlands has been renting throughout Atlantic Canada for over 50 years.
"We've serviced Atlantic Provinces from our Nova Scotia location since 1963 and have been thinking about expanding for quite some time," says Scott Bishop, operations manager at MacFarlands Industrial. "With our second location, we'll be able to keep up with demand coming from our customers operating out of New Brunswick."
The rental company has signed an exclusive partnership with Skyjack to have the Canadian manufacturer be the sole supplier of all DC electric scissor lifts. The first order of these consisted of SJIII 3219, SJIII 3226, SJIII 4632, and SJIII 4740 electric scissor lifts. Each of these models use SKYCODED, Skyjack's colour-coded and numbered wiring system.
"The reliability and easily accessible service points on our machines were a big selling point for MacFarlands," says Luc Bourbonniere, sales manager at Skyjack. "On any jobsite, but especially when working on remote areas, being able to limit downtime and use off-the-shelf parts when needed is critical to maintaining construction schedules."
Similar to Skyjack values, MacFarlands Industrial made their mark on Atlantic Provinces by striving to help their customers achieve their goals. Although they've grown significantly since its inception, MacFarlands maintains that compassion and drive for their customers.
"It is a perfect fit for Skyjack and our easy to do business with attitude," Bourbonniere says. "We're excited about this new opportunity and am looking forward to seeing more Skyjacks on site throughout Canada."
Company info
Related products