$69+ million of equipment sold in Ritchie Bros.' first Edmonton auction of 2019
Despite extreme cold, the three-day auction saw bidder registrations jump 19% year over year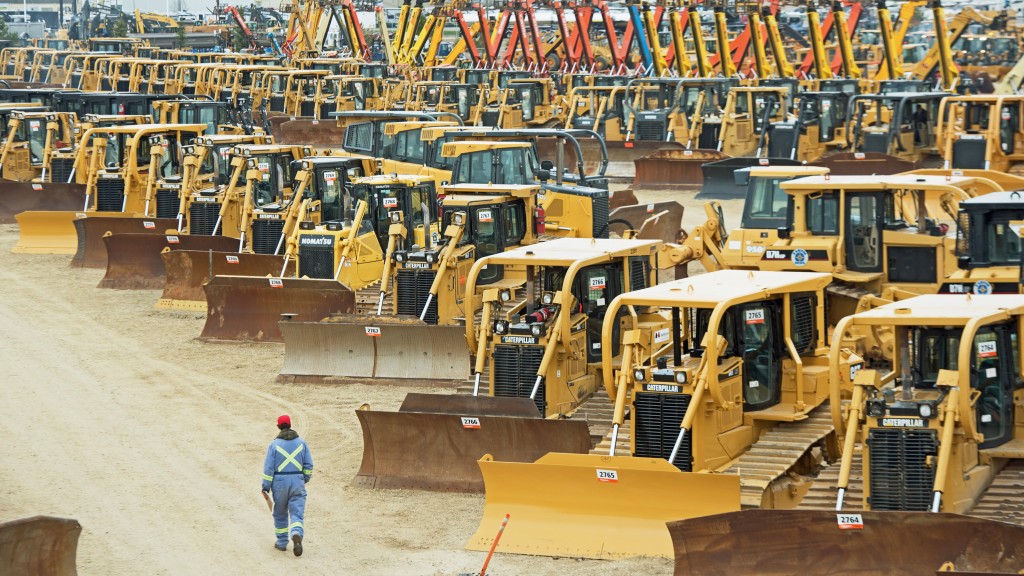 Ritchie Bros. has conducted its first Edmonton, AB auction of the year, selling more than 5,000+ equipment items and trucks over three days for CA$69+ million (US$52+ million)—up 15% year over year.
More than 10,150 bidders from 54 countries registered to participate in the February 26 - 28, 2019 Edmonton auction—up approximately 19 percent from the same auction last year. Approximately 89 percent of the equipment in the auction was sold to Canadian buyers, with buyers from Alberta purchasing 52 percent, while international buyers from countries such as Australia, Singapore, and the Netherlands purchased 11 percent of the equipment. Approximately 69 percent of the equipment in the auction was sold to online buyers.
"Despite extreme cold temperatures, we were still able to attract a huge number of bidders—many participating online—and achieve great returns for our sellers," said Trent Vandenberghe, Regional Sales Manager, Ritchie Bros. "Solid pricing on transportation and construction assets led to year over year growth for this week's auction. With many Alberta contractors looking to right size their fleets with the changing outlook across sectors, our various disposition solutions and ability to attract global participation continue to drive great value for customers."
More than 600 owners sold equipment in the Edmonton auction, including 50+ items as part of a complete dispersal for Fire Power Oilfield Firefighting Ltd., a Grande Prairie, AB-based company working in industrial safety, firefighting and medic services for 30+ years.
"Ritchie Bros. is so professional and accommodating—this was my first complete dispersal and they were there every step of the way providing guidance and taking the stress off me," said Louise Rupertus, Owner and President of Fire Power Oilfield Firefighting Ltd. "The results in Edmonton this week were spectacular, thanks to the extensive marketing Ritchie Bros. did for our fleet."
Specific sales highlights included:
Three 2018 Caterpillar D6T LGP dozers sold for a combined CA$1,557,500
A 2013 Caterpillar 349EL VG hydraulic excavator sold for CA$370,000
A 2014 Caterpillar 730C ejector 6x6 articulated dump truck sold for CA$320,000
A 2016 Caterpillar CT660S tri-drive hydro vac truck sold for CA$285,000
A 2014 John Deere 872GP AWD motor grader sold for CA$237,500
AUCTION QUICK FACTS: EDMONTON, AB (February 2019)
Total gross transactional value - for CA$69+ million (US$52+ million)
Amount sold to online bidders - CA$48+ million (US$36+ million)
Total registered bidders (in person and online) - 10,150+
Registered online bidders - 8,300+
Total lots sold - 5,000+
Number of sellers - 600+
Company info
Related products
Related Articles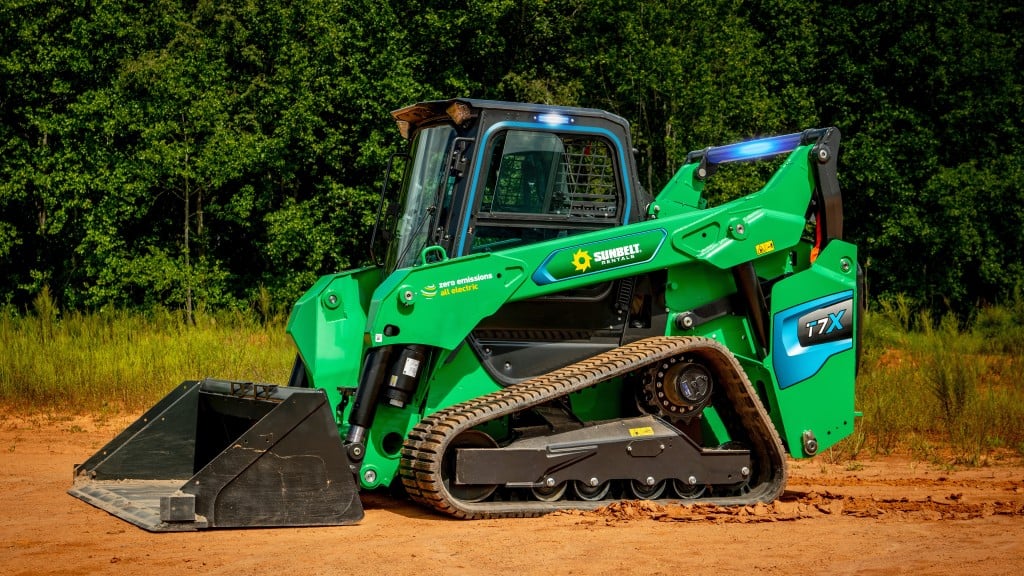 Sunbelt Rentals receives first delivery of Bobcat all-electric compact track loader