AEM announces 2013 education schedule
The equipment manufacturing professionals' resource for industry trends & knowledge to learn, grow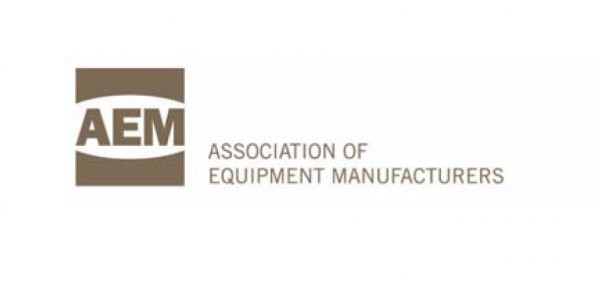 The Association of Equipment Manufacturers (AEM) will conduct several educational conferences, seminars and training opportunities in 2013 to help member company executives and other industry professionals boost their performance and contribute positively to their companies' bottom line. A variety of sessions target all levels of company personnel, from presidents and CEOs to managers and coordinators.
Marketing, customer support, product safety and compliance, and product liability are among the job-specific seminar topic areas. AEM also conducts its high-level Annual Conference for Member Companies and annual Ag Executive Forum, as well as High Performance Sales Colleges for manufacturing district managers. The association offers webinars and pre-recorded webcasts on a variety of current industry issues.
AEM seminars combine expert presentations, roundtable and panel discussions, case studies and question-and-answer sessions. Participants exchange ideas and information, and keep up to date on the latest developments, technologies and practices in their specific areas of professional responsibilities, especially as they relate to industry needs.

The 2013 AEM seminars scheduled:
• Product Safety and Compliance – May 7-9, 2013 at the Hilton Orlando, Orlando, Florida
• Product Liability - May 10, 2013 at the Hilton Orlando, Orlando, Florida
• Marketing - May 15-16, 2013 at the Intercontinental O'Hare, Rosemont, Illinois – sessions co-located with AEM's Exhibitor Education Meeting to help CONEXPO-CON/AGG and IFPE 2014 exhibitors get the most out of their show experience
• Customer Support – September 23-25, 2013 in Orlando, Florida (hotel TBD).

Go online to the Education section of the AEM website for more information and to register (www.aem.org).
The association will hold a High Performance Sales College June 18-19, 2013 at the Brookfield Sheraton in suburban Milwaukee, Wisconsin. This intensive course helps regional sales managers become A-players by focusing on solutions for their customers' needs. The sales college is led by well-known business leader, author and turnaround executive Ron Black.
AEM's Annual Conference of Member Companies provides an opportunity for senior-level manufacturing industry executives to examine trends in the economy, global business, public policy, and leadership and management issues, among other topics. The 2013 edition will be held November 3-5, 2013 at the Waldorf Astoria & Hilton Bonnet Creek in Orlando, Florida.
The association's senior-level Ag Executive Forum meets the specific business-planning needs of those in the agriculture industry. AEM partners with Farm Journal Media to host the event, which brings together agribusiness executives, elite growers and key dealers for candid discussion (no media allowed) of global and domestic trends. A very successful 2013 gathering was held January 28-29, 2013 in conjunction with AEM's AG CONNECT Expo & Summit in Kansas City, Missouri.

Company info
6737 West Washington Street, Suite 2400
Milwaukee, WI
US, 53214-5647

Website:
aem.org
Read more