Cambridge researchers developing self-healing concrete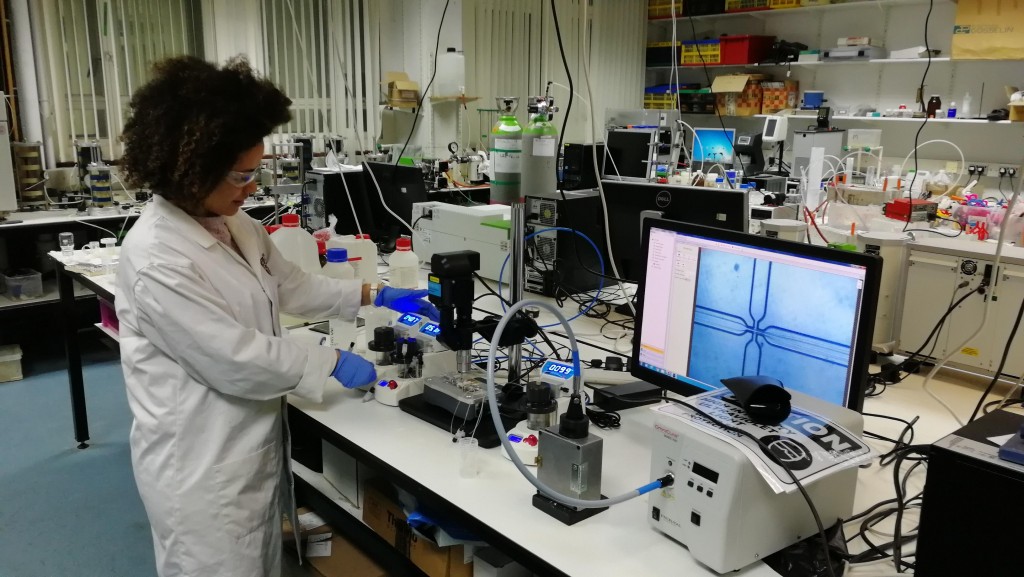 Researchers at the University of Cambridge are using microencapsulation technologies developed by Dolomite Microfluidics to develop self-healing construction materials. As highlighted in recent BBC News broadcasts, the Department of Engineering's Geotechnical and Environmental Research Group is developing microcapsules containing 'healing' agents – such as minerals, epoxy or polyurethane – which can be added to building materials to allow self-repair of small cracks which develop over time. Dr Livia Ribeiro de Souza, a postdoctoral researcher in the group, explained: "Many composite building materials used in the construction industry – such as concrete – suffer fatigue over time, developing small cracks. We are hoping to overcome this problem by adding microcapsules filled with 'healing' agents to the concrete before it is used. The idea is that, as cracks begin to form, they rupture the microcapsules, releasing their payload and stabilizing the material."
"This approach requires the formation and functionalization of double emulsion microcapsules, which we have been producing with the help of microfluidics. We have been using a Dolomite Microfluidics system since 2014, and find that microfluidics offers much better control of particle size and composition than traditional emulsification polymerization techniques, simplifying the investigation and optimization of particle properties."

The Dolomite system has enabled the researchers to create functionalized microcapsules that bind more strongly to the cement matrix, while also having thinner shell walls and higher core retention, improving their self-healing properties. Livia continued: "It is good to be able to discuss any issues we're having with the experts at Dolomite Microfluidics, helping to accelerate our research and move us a step closer to real world applications."
More from Concrete Construction
The all-new CASE TR340B compact track loader — operating at 90 horsepower with a 3,400-pound rated operating capacity — is the most powerful radial-lift CTL in the CASE lineup. Its all-new 8-inch LCD display improves on industry-leading CASE visibility with a new backup camera that is viewable in both forward and reverse operation. The display also showcases critical operating information and "trip" details. All-new electro-hydraulic controls, managed through the display, make it easier than ever for operators to dial CASE CTLs into specific application demands. All new cab controls and joysticks make the new TR340B easy to own and operate.
Industries such as construction, mining, energy, utilities and forestry, face many challenges when it comes to tracking assets and employees. Equipment often has to be transferred between locations, or monitored while it is dormant during off seasons. Lone workers may have to travel long distances or visit multiple sites during the course of their activities. And, all of this is further complicated today with shifting supply chains and economic realities putting further strain on the bottom line.