Zoomlion 4.0 Intelligent Machinery to be on display at bauma China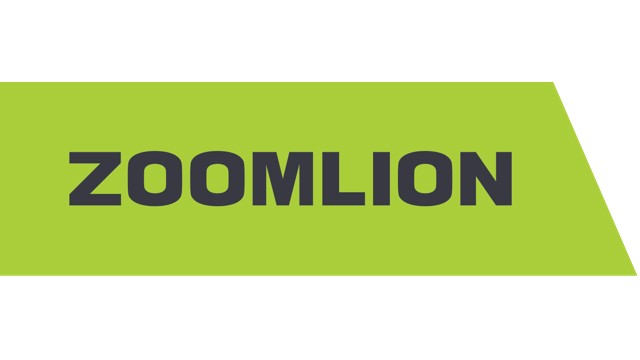 Zoomlion Heavy Industry Science & Technology Co., Ltd. (Zoomlion), China's top construction machinery manufacturer, will exhibit a comprehensive lineup of the brand's Generation 4.0 smart products at bauma China 2018, which will open on November 27 at the Shanghai New International Expo Center.
Zoomlion will bring 28 all-star construction machinery products from eight series to the biennial international trade show, including concrete mixers, hoisting machines, earthmovers, foundation construction machines, aerial work machines and road-building machines.
"We are excited to demonstrate Zoomlion's strong R&D capabilities and innovative achievement with upgraded, high-quality new designs, especially in the area of intelligent technologies. Furthermore, Zoomlion will revolutionize its business model to create more smart products and provide more smart services to clients. We look forward to showcasing our achievements in developing high-end, smart products. Our goal is to provide the best products and services and create greater value for our clients," said the Marketing Manager of Zoomlion.
The centerpieces of Zoomlion's display at bauma China 2018 are the concrete pumping solutions, including the ZLJ5318GJBHE concrete truck mixer, 56m truck pump mounted on Mercedes 8x4 and 28m truck-mounted mixer pump, which are designed for different capacities and spaces and highlight higher working efficiency, lower fuel consumption and longer lifespan.
Zoomlion will also feature a series of crane products such as the ZCC9800W crawler crane, ZAT4000V 6-axle all-terrain crane, ZTC1300V 5-axle truck crane, ZRT850 rough terrain crane and T600-25/32U topless tower crane.
The ZRT850's 47m U-shaped main boom is the strongest in its category, providing a lifting performance that's far ahead of the same tonnage cranes, while the T600-25/32U is designed for huge PC projects with a speed self-adaptive technology system that can increase overall hoisting efficiency by 30 percent.
In addition, Zoomlion will exhibit five aerial work platforms and new intelligent smart wet spraying machinery, and demonstrate unmanned operation, excavating in an irregular pattern and one-touch operation of spraying manipulator at bauma China 2018.
With the Generation 4.0 smart products as the centerpiece of Zoomlion's exhibition at bauma China 2018, the company will feature revolutionized technologies that converge IoT, big data, mobile Internet and more, such as its mobile app for equipment management, the ERP system for managing concrete equipment, and tower crane management system. Zoomlion's IoT platform will also be highlighted at the show.
Company info
Related products