The Wall Street Journal chronicles SANY America's growth plans, expansion of dealer network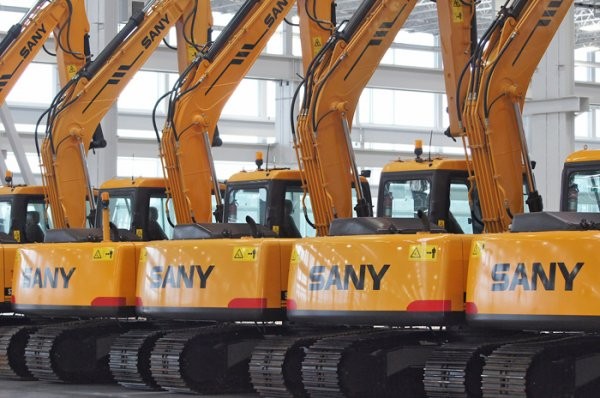 The Wall Street Journal published an extensive article detailing SANY America's plans to become a construction equipment leader in North America. "SANY Tries to Gain Traction in the U.S.," read the headline on the story, first published online Jan. 28 and included in the print editions on Jan. 29. The print edition ran on the cover of the Marketplace section. An online version included a slide show of eight photos taken inside SANY America's production facility in Peachtree City.
Reporters James R. Hagerty and Colum Murphy wrote that SANY's goal to be a bigger player globally in construction equipment means challenging long-established brands in the U.S. equipment market.
"SANY is No. 6 on the latest ranking of the world's biggest makers of construction equipment compiled by KHL Group, a publisher of construction magazines," the article reads. "SANY executives say they are scouting for acquisitions and joint ventures to gain a broader product line, more sales and rental outlets."
Part of the growth curve for SANY and SANY America, the article notes, is becoming a global company. The article continues: "Sany is among the leaders in the Chinese market for certain construction equipment – including excavators, cranes and concrete pumps – but still 'has to learn how to be a global company,' said Tim Frank, chairman of Sany's U.S. business, who previously worked for other construction equipment makers, including Volvo AB and Caterpillar. Sany's goal of becoming No. 1 globally may sound grandiose, but its leaders are 'starting with the expectation that we can do it,' said Mr. Frank."
The article mentions the big challenge faced by SANY and other equipment makers: establishing a high-quality dealer network. SANY America has been aggressively pursuing new distribution, and now has more than two dozen dealers across North America selling excavators, cranes and port machinery.
The dealer network grew dramatically in 2012. SANY America Chairman Tim Frank said the WSJ article is a high-profile acknowledgment of SANY's intention to be a growing presence in North America. "Coverage in The Wall Street Journal is an important milestone for us," Frank said. "The article correctly notes the challenges that any construction equipment manufacturer faces breaking into the North American market. We're up to those challenges."