GOMACO University announces a new director and new schedule for 2019 season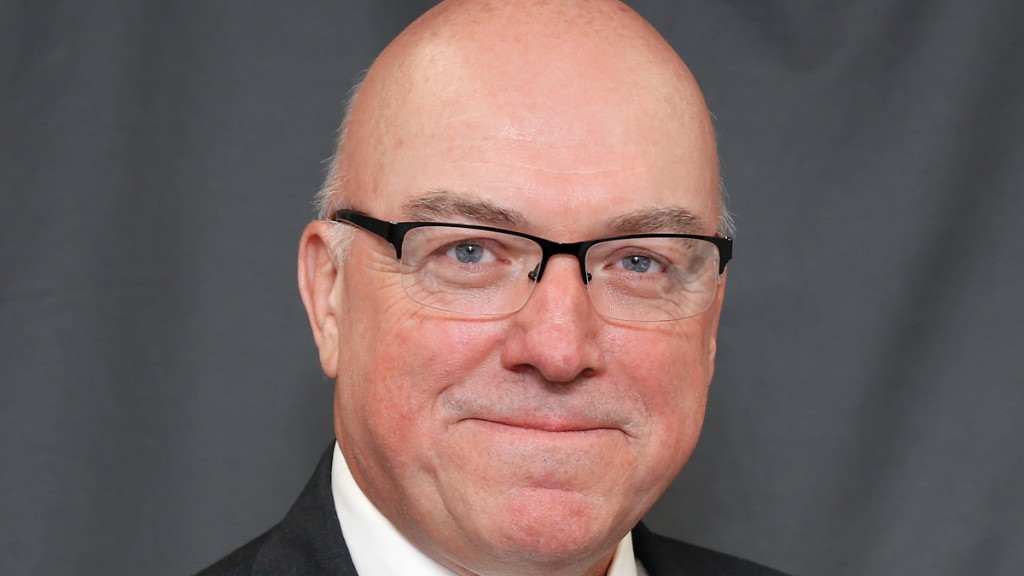 GOMACO has released their 2019 schedule of specialized courses covering GOMACO's full range of concrete paving equipment. Rod Schneider has been appointed as GOMACO University's new Director of Training after the retirement of Dennis Clausen at the end of the year. Since 1989, Schneider has served as the University's Training Coordinator.
"Rod has been in a leadership role for several years and is prepared to uphold the reputation and the personal touch to our University educational process," Kent Godbersen, Vice President of Worldwide Sales and Marketing, said. "We thank Dennis for his dedication to customer education through several decades; teaching to tens of thousands of students and GOMACO customers."
Schneider first started with GOMACO in March 1984 in the Fabrication Department. From there, he transferred to Testing as training for his eventual move into the GOMACO Service Department. Then, in 1989, he joined the staff of GOMACO University and worked closely with Clausen teaching University courses in Ida Grove and across the world, writing manuals for GOMACO equipment, and assisting with various duties within the school.
"We are committed to setting the industry standard at GOMACO University in the education of concrete slipform paving," Schneider said. "The legacy that Dennis Clausen leaves behind is a strong foundation for those of us whom have trained under his direction. We are looking forward to another school year of increased enrollment throughout our courses and the University staff will be ready to welcome those attending."
Dr. Michael Ayers will be returning to the University's classroom again this year to offer a course for concrete mix designs. Dr. Ayers is well known for his knowledge about concrete mixes and his hands-on course will focus on the basics of concrete mix designs, along with more advanced topics such as cement types and application, aggregates, admixtures, mix optimization for paving applications and troubleshooting.
The 2019 GOMACO University schedule is listed below. The first classes of the season begin the second week of January and run through the middle of April. Over 20,000 students have attended the courses, which are taught at GOMACO University facilities in Ida Grove, Iowa. Please note, additional courses may be added as needed, so please keep watching www.gomaco.com/university to see the complete listing or to register for courses. Each course includes classroom learning, as well as shop time, and covers the controls, setup, operation, maintenance and diagnostics of the specific GOMACO machine.
C-450: February 19-22
GT-3600 G21/G22: January 22-25
GT-3600 G+®: January 15-18, February 26 - March 1, and March 26-29
Xtreme Three-Track 3300, GT-3600, and Commander III: February 5-8, February 12-15, March 5-8, and April 9-12
Three-Track Commander III G21/G22: March 12-15
Three-Track Commander III G+: January 8-11 and January 29 - February 1
Trimmers: January 22-25
Two-Track and Four-Track Paver G21/G22: January 8-11, February 5-8, and March 5-8
Two-Track and Four-Track Paver G+: February 12-15, February 26 - March 1, and March 26-29
IDBI: January 29 - February 1
GOMACO Leica Geosystems' PaveSmart Training: Pavers and Trimmers, January 15-18, and Curb and Gutter, February 19-22
GOMACO Leica Geosystems' ICON Training: Pavers and Trimmers, March 19-22
GOMACO Trimble Training: Curb and Gutter, March 12-15, and Pavers, April 9-12
GOMACO Topcon Training: Curb and Gutter, April 2-5, and Pavers and Trimmers, April 16-19
Related Articles
As one of the latest models in the R2-Series excavator lineup, the Bobcat® E88 delivers durability, performance and quality for more productivity. Technically speaking, it's a compact machine, but it brings big performance with its redesigned engine and optimized lift performance, plus undercarriage and counterweight improvements. All these enhancements make this excavator one of the highest-performing models in its size class. With impressive over-the-side lift capacity, you can dig with greater confidence over the side of the machine. Put it to the test against similar models from other manufacturers. You'll see that the E88 can outwork the competition.