CIFA celebrates 90th anniversary with museum update and a special edition pump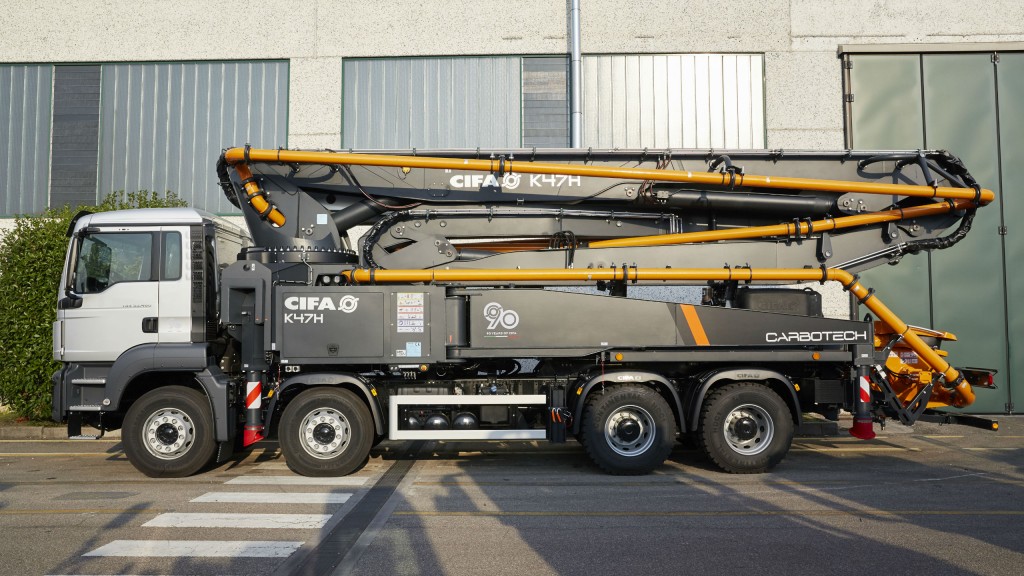 Italian manufacturer CIFA celebrated their 90th anniversary during the last week of September with the restyling of the CIFA Museum, the launch of a special edition vehicle-mounted pump, and special events organized for company partners and employees.
The focus of the museum restyling was on innovation. The museum now has two new areas dedicated to hybrid technology and carbon fibre, the two solutions that best represent the evolution of CIFA products over the past few years. The visit to the museum becomes interactive thanks to a new application that provides a 3D simulation of a CIFA E9 truck mixer, one of their flagship models in the hybrid range of the Energya series, which the company says is a groundbreaking project in the concrete distribution sector, allowing customers to save a considerable amount of money and energy while reducing noise and CO2 emissions.
The special edition machine
CIFA also organized initiatives for employees, partners and clients. In particular, they have dedicated a unique and truly special product to clients: a special edition of truck mounted pumps available in three models, K42L, K45H and the new K47H, which will be introduced in the standard Carbotech series later on. CIFA says that the K47H model is currently the longest and lightest pump on the market and can be installed remaining in the European legal limit of 32 tonnes on 4 axles. Matt anthracite grey, metallic CIFA orange and metallic Carbotech grey are the three colours that make this 90th anniversary pump unique and memorable. Each unit has a celebratory plaque with the serial number. The 90th anniversary logo is an additional special feature for the occasion.