Improving the energy efficiency of Canada's mines is critical to our transition to a low-carbon economy. Finding and advancing innovative solutions that reduce energy use for crushing and grinding mined rock will reduce pollution, improve productivity and help our mining industry become more competitive.
Canada's Minister of Natural Resources, Amarjeet Sohi, challenged Canadian innovators to develop new clean technology solutions that cut energy consumption for crushing mined rock — a process that currently accounts for up to three percent of the entire world's electricity generation.
"Our mining industry has positioned Canada as a leading mining country and a centre of global mining finance and expertise. Improving the energy efficiency of crushing and grinding will create good jobs, build a more sustainable mining sector and help maintain Canada's position as a premier mining nation. I am proud to be launching this Challenge, which will help modernize a foundational industry in Canada," said Sohi.
The $10-million Crush It! Challenge tackles the disproportionate amount of energy used in mining to extract valuable minerals. This process has not fundamentally changed in more than a century; consumes more than 50 percent of the total energy used in a mining operation; is the industry's largest operational cost; and is a major contributor to greenhouse gas emissions from mining.
During the 25-month Crush It! Challenge, up to 12 semi-finalists will be selected to pitch their concept at Goldcorp Inc.'s #DisruptMining event in March 2019, coinciding with the Prospectors & Developers Association Convention. A Challenge Jury made up of key experts from the Canadian mining sector will select the top six finalists, who will each receive up to $800,000 to build and test their cleantech solution. Ultimately, the Challenge Jury will choose the best breakthrough clean technology and award the winner a $5-million prize grant.
This initiative will mobilize new ideas from inside and outside the mining industry to modernize an important energy consuming process and will grow the cleantech sector to enhance Canada's mining innovation ecosystem as part of the Government of Canada's efforts to transition to a low-carbon economy.
We are excited to collaborate with Goldcorp and the Centre of Excellence in Mining Innovation, two industry champions who will help spread the word on this unique initiative and enable its success.
The Crush It! Challenge is the fourth of five clean technology challenges under Natural Resources Canada's Cleantech Impact program, part of Impact Canada. It is part of our government's commitment to deliver meaningful results for Canadians through measurable economic, environmental and social outcomes. Cleantech Impact will invest $75 million over four years in the five challenges.
Company info
Related Articles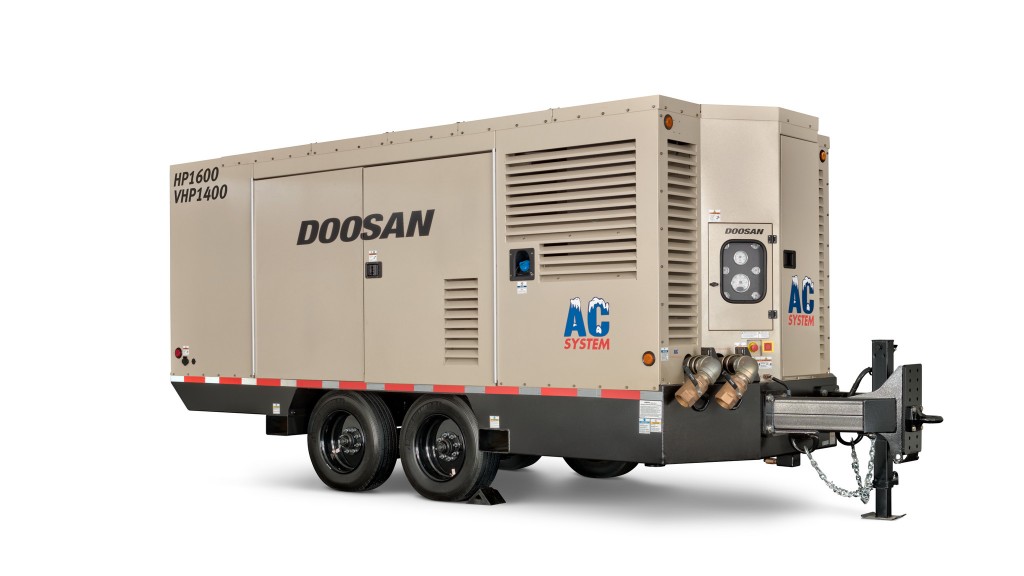 Shortened length of Doosan Portable Power air compressor aims to reduce transportation costs