Federal government supports "Mine of the Future" in Ontario

Developing Canada's natural resources in cleaner, more sustainable ways will create good, middle-class jobs, increase competitiveness and reduce pollution as we move to a low-carbon future.
Canada's Minister of Natural Resources, Amarjeet Sohi, together with Parliamentary Secretary Paul Lefebvre, announced that the Government of Canada plans to invest $5 million to help position Goldcorp Canada Inc.'s Borden Mine as a mine of the future — producing ore in a more environmentally sustainable way.
"Improved environmental performance in Canada's mining sector is one of the key paths to a low-carbon economy. This project helps advance clean technologies to commercial readiness, creates good, middle-class jobs and reduces greenhouse gas emissions," Sohi said.
With this investment, Borden Mine will replace all diesel mobile equipment with battery electric vehicles, making it Canada's first all battery electric underground mine. This project brings significant environmental benefits by reducing greenhouse gas emissions and will create approximately 250 jobs for local and Indigenous communities.
"Developing and adopting clean technologies will help Canada meet its domestic and international commitments and help maintain our natural resource advantage for years to come. This project demonstrates how clean energy innovation will help lead us to a low-carbon future," Lefebvre noted.
Funding for the project will be provided through the fast track stream of Natural Resources Canada's Clean Growth Program (CGP) — a $155-million investment fund for clean technology research, development and demonstration projects in the energy, mining and forest sectors.
The CGP helps advance emerging clean technologies toward commercial readiness so that natural resource operations can further reduce their impacts on air, land and water while enhancing competitiveness and creating jobs.
Through Canada's national energy dialogue, Generation Energy, Canadians made it clear that clean energy solutions are not a luxury but a necessity for Canada's low-carbon future. Canada will continue to support clean energy projects that create jobs, support investment and industry competitiveness, advance our clean future and help realize our global climate change goals.
"Innovation that improves the environmental footprint and sustainability performance of our mining operations underpins our core values of making Goldcorp's operations safer, more productive and more responsible. We will make faster progress through partnerships, and it's gratifying to see governments at multiple levels supporting the development and deployment of clean technologies in the mining industry," said David Garofalo, Chief Executive Officer, Goldcorp.
Company info
Related Articles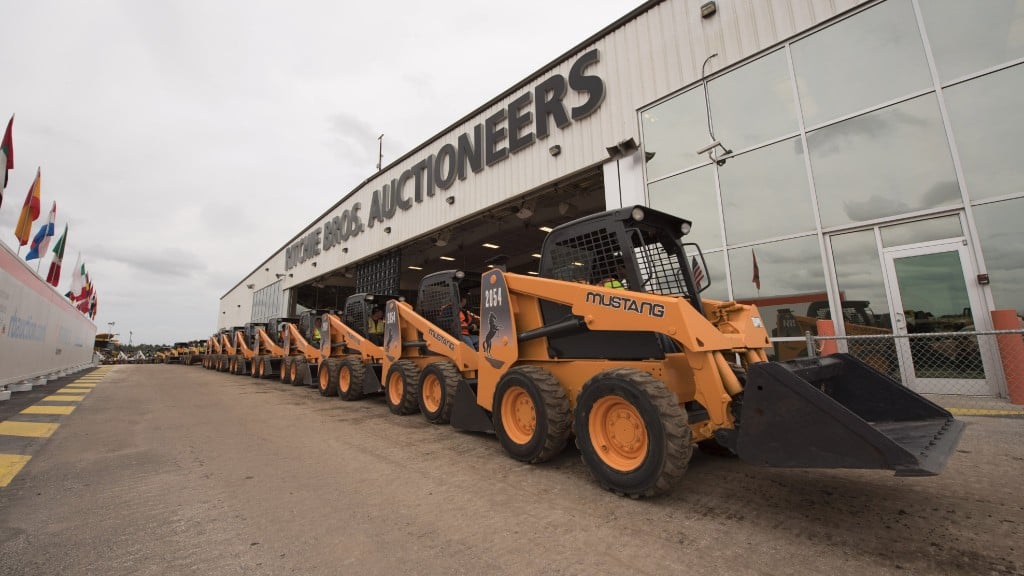 Ritchie Bros. sells CA$102 million of equipment across auctions in Ontario and Manitoba