Danfoss supports Norway push for zero emission construction sites with electrification technology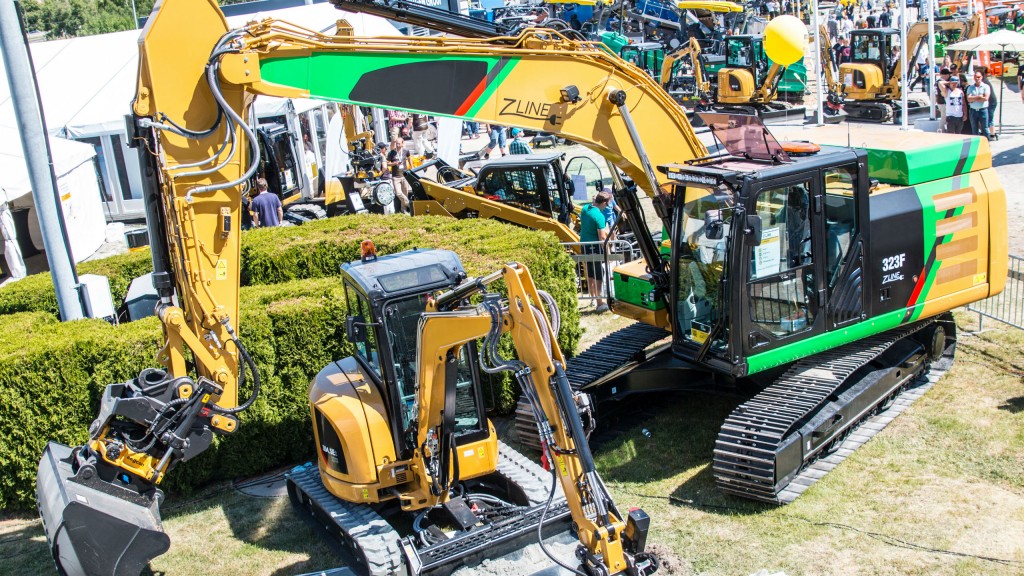 Danfoss Editron, a segment of Danfoss Power Solutions, has delivered electrification technology to support Pon Equipment AS in its development of a fully battery-operated 25-ton electric excavator.
Transforming diesel-powered excavators into fully-electric earthmoving machines is key in meeting the Norwegian government's new policy on zero emission construction sites. Diesel use in construction machinery accounts for about 20 percent of all CO₂ emissions in Oslo. The new policy has been set in order to support Norway's radical proposal, pledged in 2016, to become climate neutral by 2030.
"The Cat 323F Z-line is a clean, green, innovative machine, enabled by Danfoss' powerful EDITRON drivetrain, a software-led system," said Tomi Ristimäki, OEM Sales Director at Danfoss Editron. "Our strong relationship with Pon Equipment, combined with our experience of electrifying heavy-duty machines, helped significantly to make this a successful conversion project. We are pleased to have supplied the technology that has helped Pon Equipment to meet demand from the construction industry for electric zero emission excavators."
The machine can operate for up to seven hours on a single battery charge under nominal load. The electric excavator is zero emission, and significantly quieter than the former diesel machine, which makes it ideal for use in urban areas with noise restrictions.
Furthermore, EDITRON powertrain systems are rugged and compact, with smart software controls that are suitable for hybrid and electric applications within the power range of 30kW to 2,000kW. This makes the system ideal for smaller off-highway machines without compromising power needs.
"Working with Danfoss Editron was an easy decision — the company is recognized as the key technology supplier for electrifying construction machinery, and has valuable experience at the application level, which is crucial to succeed in the heavy-duty industry," said Eivind Hafslund, Project Manager for Special Products at Pon Equipment. "The EDITRON drivetrain is a market-leading technology when it comes to size and performance, and its efficiency and robustness is critical for the heavy-duty demands of the construction industry."
"Electrifying the excavator brings multiple benefits for our customers: lower vehicle emissions, safer and more reliable operations and shorter payback time," Hafslund continued. "The first commercialized unit is now in production; we have already received seven orders from customers in Norway and Scandinavia, as well as interest from Germany, France, Holland and the UK."