Generac gear powers operation for star of TV's "Gold Rush"
The latest season of Discovery Channel's hit television show "Gold Rush" features a new mine boss with new equipment from Generac Mobile. For the power and lighting needs of his new gold mining operation, Rick Ness turned to Generac Mobile.
Ness, a native of Wisconsin, said it's important to him to work with businesses in his home state. "I try to support as many Wisconsin companies as I can, and that was a big reason why I went with Generac," he said. "I also went with Generac because I was familiar with their products and I knew they were great".
The sales and technical service teams at Generac Mobile specified two MMG185CAN mobile diesel generators. The two generators are designed for Canadian environments, with cold weather options for optimum performance in Canada's extreme cold temperatures. The Generac Mobile generators are running both Ness' camp and his wash plant, which are integral to the success of his mine this season.
Generac Mobile Generator
"Where I work, power is extremely important and we have to make all of our own power," said Ness. "It is important to have equipment, like generators, run and be ones that I don't have to worry about. They basically power my entire business, from camp to my wash plant, and I can't have them breaking down. And so reliability is a big thing for me and that is the big reason I went with Generac."
Viewers of the top-rated reality TV show may also get a glimpse of one of the two MLT6SMD LED light towers on site lighting Ness' operation. The energy-efficient LED towers require very little maintenance, have an extended runtime of up to 205 hours and provide up to 5 kW of export power. Durable Generac LEDs illuminate instantly and don't require bulb changes, for more uptime.
Generac Mobile Light Towers
Ness said his Generac Mobile units have gone above and beyond what he anticipated, especially in terms of reliability and operational costs. "At every other operation I have been a part of, we have had to refuel the generators daily," said Ness, "but here we are refueling the generator that is running my wash plant once a week. It blows my mind. It is just sipping fuel. I love it and it is definitely exceeding my expectations."
Generac Mobile President Brian Michael said the organization is proud to provide reliable solutions that meet Ness' needs. "We are pleased that our focuses on ease of use and durability are being felt by our customers," he said. "Generac's mission of providing peace of mind is key to everything we do."
Company info
Related products
Related Articles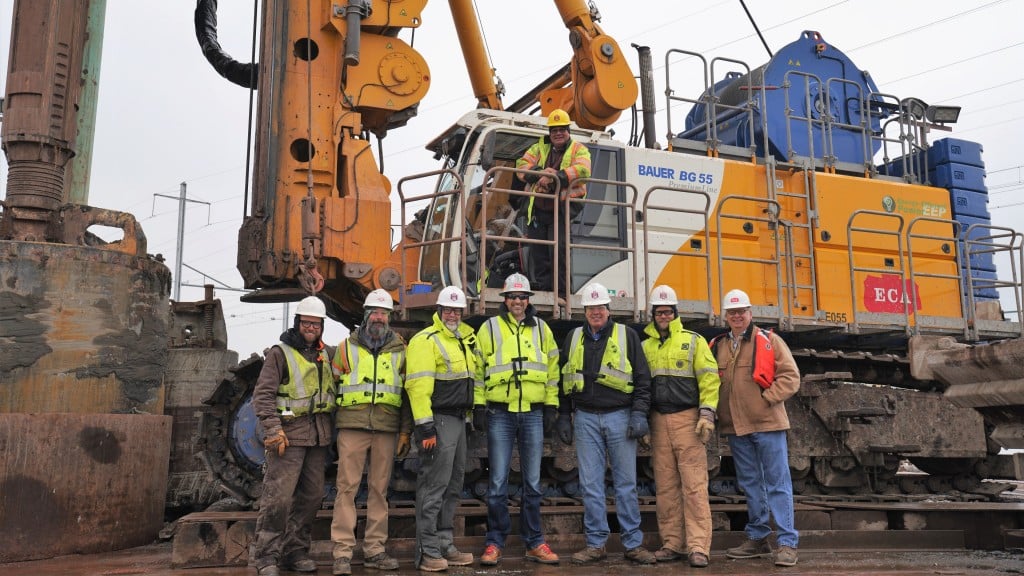 George Harms Construction installs 240-foot drilled shafts with barge-mounted drill rig