Department of National Defense takes delivery of Mack MSVS trucks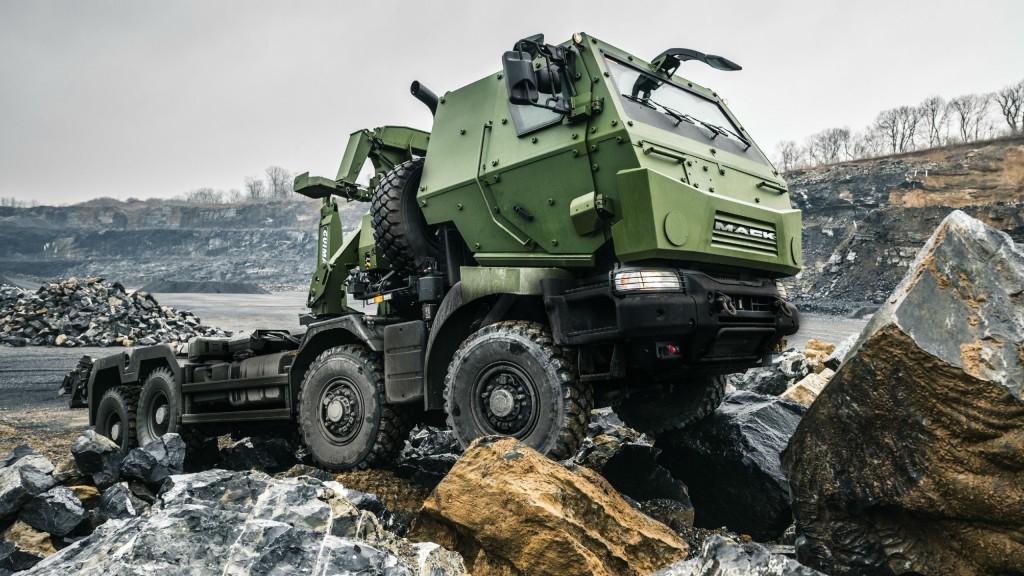 The Canadian Department of National Defence recently marked the official delivery of the first Medium Support Vehicle System (MSVS) Standard Military Pattern (SMP) trucks from Mack Defense during a ceremony at Canadian Forces Base Petawawa, in Petawawa, Ontario.
Canadian Minister of Defence Harjit Sajjan and other senior departmental officers were on hand to receive the trucks, as well as to discuss the impact of the MSVS SMP contract in terms of job creation and economic distribution. David Hartzell, president of Mack Defense, and Alan Gauthier, MSVS SMP program manager of Mack Defense, attended the ceremony to commemorate the delivery.
Mack Defense is contracted to deliver more than 1,500 8x8 trucks, as well as an initial five years of In-Service Support (ISS) for the SMP fleet operating in Canada and throughout the world. The trucks include multiple variants such as cargo, material handling cranes, load handling systems (LHS) and mobile repair trucks (MRT). To produce the trucks, Mack Defense is working with key strategic Canadian partners including Prevost; Dumur Industries Ltd; EODC, Inc.; and Link Suspensions of Canada (Raydan Division).
MSVS SMP assembly takes place in Prevost's Sainte-Claire, Quebec, plant. The Volvo Group's global supply chain, with a strong presence across Canada and in 42 other countries worldwide, serves as the foundation of the In-Service Support program.