CDE celebrates North American expansion with headquarters grand opening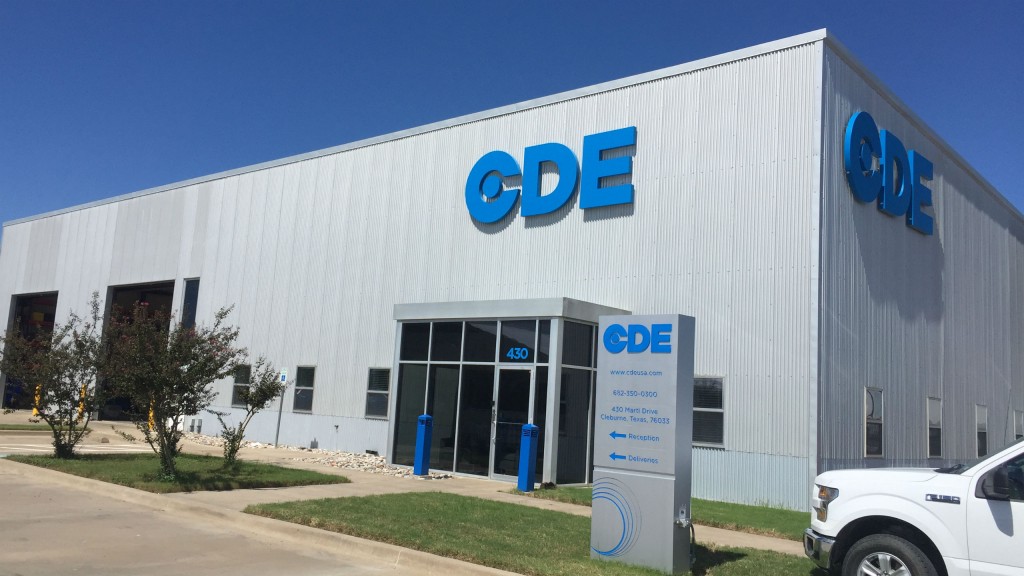 CDE Global has landed in Texas, with big plans for the North American screening and washing marketplace. The Northern Ireland-based manufacturer of washing plants for aggregates, recycling and mining operations marked the grand opening of its new North American headquarters in Cleburne, Texas with a celebration for staff and customers.
The move into North America is just one part of CDE's growth at present; it is also establishing a new research and development centre and recently purchased and converted a former Caterpillar production facility near Belfast, Northern Ireland, that will add 350,000 square feet of production space.
A $6 million investment was made into the Cleburne facility, part of $40 million the company has put into growth recently, according to Kevin Kelly, CDE president - North America.
"This is the largest investment for the business outside of our home markets," Kelly noted.
Along with the headquarters construction, CDE has relocated a number of senior staff to North America and intends to work aggressively to hire from within the market to help sell into its key markets: aggregates, C&D recycling, frac sand processing and mining, among others. It will also be stocking spare parts for its machines and making them available quickly and easily, expanding its service commitment to buyers in the U.S. and Canada.
The company is also introducing new equipment to North America, including the Combo line of wet processing plants. Proven through use in other markets, the modular Combo series is easy to deploy and relocate, and can produce up to three sand products while using significantly less water than other units. It is designed to provide high quality results in a small footprint, CDE states, and can use either natural material or crushed rock as a feed stock. Watch Heavy Equipment Guide for more coverage of the Combo Series and other CDE products.