AGF Access provides access solution for Gordie Howe Bridge power line relocation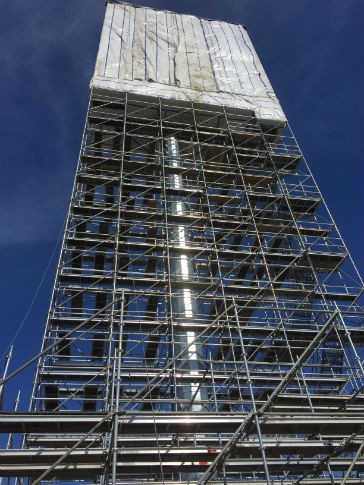 AGF Access – Windsor, a division of AGF Access Group, Inc., was selected by EHV Power, a Quanta Services company, to supply and install a customized access solution of scaffolding and tarping for relocating power lines as part of the new Gordie Howe International Bridge megaproject.
The construction of the new cable-stayed bridge and border crossing across the Detroit River connecting Detroit, Michigan, and Windsor, Ontario, requires the dismantling and undergrounding of over 7.5 km (4.7 miles) of high-transmission voltage power lines. AGF Access' reusable, all-around scaffolding system and tarps allowed workers to build enclosed transformer pods to access the high-voltage lines. Six of the 12 power cable termination pods have been completed.

"Scaffolding was the right access choice for this project," said Brian Jean, Supervisor, AGF Access – Windsor. "Scaffolding can give you safe access to places you can't get to with lifts and ladders and provides a stable floor to walk on – you don't even notice you are working at height."
The pods, which were located at various heights from 6 m (20 feet) to 45.7 m (150 feet), provided a clean, environmentally enclosed working environment. The temporary scaffolding was anchored to compact 1,814-kg (4,000-pound) blocks tied off with cables to support up to 15 workers at one time. A tarping system allowed EHV Power to work through the harsh Ontario winter, providing a water and snow resistant environment for workers.
"The access solution was very important, yet an easy-to-use option for this massive undertaking," said Ilario Iacoucci, Engineering Manager, EHV Power. "AGF Access was able to deliver their product and service on time and on schedule. We wouldn't hesitate to use them again."
The new bridge is symbolically named in honour of Canadian ice hockey player Gordie Howe, who played for most of his career for the Detroit Red Wings. Howe died on June 10, 2016. The Gordie Howe International Bridge is scheduled for a completion date of 2022.
Related Articles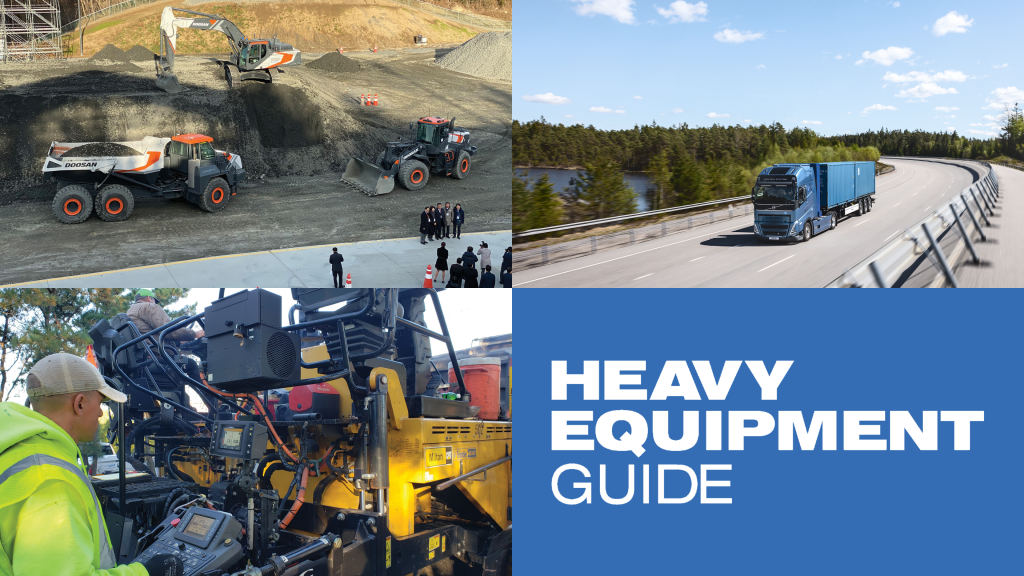 Weekly recap: Doosan explores a rebrand, Hyundai enters articulated dump truck market, and more