What you need to know about electronic logging devices for trucks
ELDs will soon be mandatory in Canada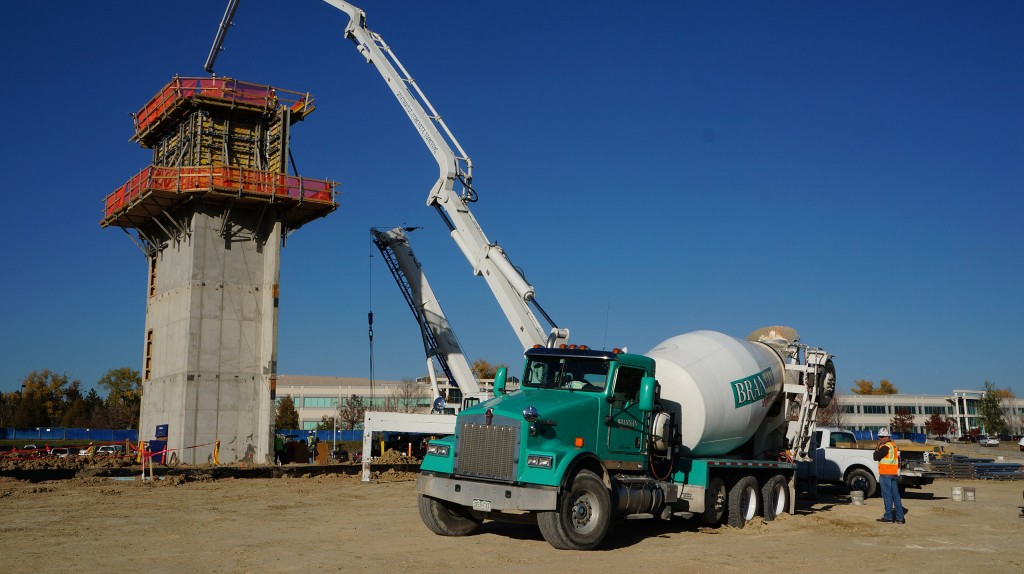 Now that the dust has started to settle in the States, Canada plans to roll out a similar ELD mandate over the next couple of years. On December 18, 2017, the United States Department of Transportation's Federal Motor Carrier Safety Administration (FMCSA) implemented its Electronic Logging Device and Hours of Service mandate. The rule requires that motor carriers and drivers retain supporting documents to verify their driving hours. But, the biggest change that the rule instituted is requiring drivers track their hours of service (HOS) using an electronic logging device (ELD).
Understanding the mandate
First, it's important to know that the ELD mandate includes a number of provisions intended to help reduce crashes and bring everyone home safely at the end of a shift. The mandate aims to hold motor carriers and drivers to the foremost safety standards. The Canadian government also realizes that in order to support trade between the States and Canada, it must take action. Canadian companies that operate in the U.S. have paid close attention to U.S. regulations and have implemented ELD solutions to comply with the U.S. mandate in order to continue business as usual.

There are many similarities between what the Canadian Council of Motor Vehicles is proposing and what the FMCSA implemented in December 2017.

The ELD mandate establishes the following:
• Replacement of paper logs with a compliant electronic logging device.
• A rule for the mandatory use of ELDs by drivers that requires preparing hours of service (HOS) as a part of Records Of Duty Status (RODS).
• Standardized measures to address errors, logbook tampering and driver harassment.
• Requirements concerning HOS supporting documents.

ELDs sync with a truck's on-board systems to capture additional data points - such as power status, motion status, miles driven and engine hours - to adhere to compliance. Under the mandate, all of this information should be available to authorized safety officials during roadside inspections and as part of on-site or other reviews.

Although there are numerous similarities between what Canada is proposing and what the U.S. implemented, there are a few differences between the two:
• Canadian ELD mandate will not require drivers to send detailed files every eight days. Instead, Canadian drivers will be required to transfer a PDF file of a 14-day log to governing bodies.
• Hours of Service regulations will not decrease for Canadian drivers. The only difference for Canadian carriers is how the information is collected.

The CCMTA timeline has a compliance date (based on the U.S. mandate) of Q4 2019, with a grandfather clause ending Q4 2021.

Benefits
While some Canadian companies might be apprehensive to adhere to the Electronic Logging Device (ELD) mandate, others are looking forward to implementing technology that will help reduce the number of reporting errors and potential fines. Whether you are already compliant or waiting for more direction, enforcement of an ELD mandate is near, and there are many benefits to drivers and companies implementing an ELD solution beyond merely being compliant.

Safety
ELD devices record drivers' hours of service electronically and automatically. Through a connection to the vehicle bus, the ELD can automatically detect when a driver begins and ends a trip, including time spent taking breaks. All of the information collected is transmitted in or near real-time to a cloud-based back office system for accessibility by dispatchers and fleet managers.

Companies have concern for the safety of their drivers. Sleepy, overworked drivers pose a significant risk to themselves, other motorists, and even to a company's reputation. ELD solutions proactively prevent incidents by reducing driver fatigue and ensuring the roadworthiness of vehicles through automatic alerts that notify drivers as they approach drive time limits.

ELD technology records and saves driver activity, which might seem intrusive, but may actually help drivers in the event of a traffic incident. Because the information is collected and stored, companies can protect their drivers against possible litigation by providing saved records, which benefits both the company and the driver with respect to liability.

Fleet efficiency
Every company strives for efficiency. ELD solutions are inherently designed to make fleets more efficient, and some solutions offer additional tools that allow for even greater fleet efficiency. Many companies waste a significant amount of time on manual record keeping, not to mention the high likelihood of error. Relying on driver memory to report hours of service and decide when to stop for a rest leaves too much room for error. Implementing a solution that automates record keeping and provides real-time access to driver data for audits and back office analysis will significantly improve fleet efficiency.

ELD technology also decreases the amount of time drivers spend collecting all necessary materials for DOT inspections. Solutions allow for inspectors to access a driver's daily log, HOS, and Driver and Vehicle Inspection Report (DVIR). This information is calculated automatically by the ELD and eliminates the need for drivers to spend time making calculations and verifying hours driven. Less time spent during inspections means more time on the road for drivers.

With ELDs, fleet supervisors and managers receive their drivers' logs in real time, rather than waiting for drivers to return from trips to hand in their logs. This information is stored in a database and can be used to monitor trends across the entire fleet, even at different locations. The mandate also requires that organizations retain driver logs for at least six months, which makes collecting information in the event of an audit a much more manageable process.

Business impact
Some companies have already invested in an Automatic On-Board Recording Device (AOBRD) that provides real-time visibility into driver availability, duty, status and vehicle inspections. Fleet managers and dispatchers can run seamless reports with easy-to-navigate graphs that provide full transparency into how much time drivers and vehicles are spending on the road. Also, many of these solutions alert fleet managers of possible violations and errors from driver inputs, as well as providing audit controls to edit and delete duty status changes. The business benefits are truly endless.

For companies that have already made the initial transition with an AOBRD solution, the CCMTA has provided a phase-in period for organizations to roll out a full electronic logging solution with a compliance grace period before they need to comply with the final ruling. This means if you have implemented an AOBRD solution already, you have until December 2021 before you need to upgrade to a fully compliant ELD solution.

Organizations that take full advantage of ELD solutions can realize significant positive changes to their bottom line. Organizations that fail to take advantage will leave money on the table and can end up paying hefty fines for non-compliance. Companies must act quickly to remain compliant with the new rules.

ELD solutions
Due to reliability and ease of use, a dedicated hardware solution which is integrated with a fleet management system is the most common type of solution available today. The hardware is installed in the cab of a truck and includes a tablet for display that provides critical hours of service information to the driver, including number of hours driven, on-duty hours recorded and remaining available hours, along with a telematics device connected to the on-board vehicle systems.

Typically, a dedicated hardware fleet management system is more reliable, rugged and is not reliant on a driver's mobile device for communication. Data transmitted to the back office allows fleet managers, safety managers and dispatchers to review HOS information in near-real time. Per the ELD mandate, the display tablet must be fixed and mounted within arm's reach of the driver while the vehicle is in operation. When the vehicle is not in operation, mobile device solutions also give drivers flexibility and allow for extended productivity. Drivers may take the tablet outside of the cab to perform walk-around vehicle inspections and complete proof of delivery forms.

When it comes to selecting the right ELD, there is no "one size fits all" solution. Each fleet requires a unique solution to achieve the largest return on investment. For example, there is a growing demand for company-owned, personally enabled (COPE) devices. This approach gives drivers mobility, while also allowing corporate control of devices in the key areas of security, safety, cost and support measures. Another strategy a fleet manager might consider is "bring your own device," using computer-assisted logs or low-cost telematics; however, for fleets that use company assets and drivers, an industrial-grade mobile platform using company-owned devices might offer the highest return on investment as it eliminates certain risks associated with having drivers provide their own devices.

Making the transition
Transitioning your company from manual to electronic logging systems means more than simply changing or implementing the hardware and software - the change will affect most aspects of the company, including the culture. For this reason, leadership must establish a clear vision with a transparent implementation plan. Whether the plan unfolds all at once or is implemented in stages, it is essential that all involved parties are continually updated and informed on the process. Your ELD supplier should be able to provide advice as to how to achieve a successful rollout, and provide the necessary training and ongoing support.

Change can be difficult for any organization. Often, it takes mandates from industry regulators to make companies implement change that should have positive effects on both driver safety and the bottom line.

Fleets that have implemented automatic on-board recording devices and ELD solutions have experienced reduced overhead, insurance premiums, fuel and other operational costs while improving customer service and driver efficiency - all adding up to a better business.

John Rice is a vice president for Trimble Construction Logistics, which provides technology solutions designed specifically for the construction materials industry. He has more than 20 years of experience working with aggregate and ready-mix companies to increase productivity through technology.

Paul Miles, a Segment Manager with Trimble Field Service Management division, is focused on delivering solutions that provide visibility into field and fleet operations so businesses can streamline efficiency and increase productivity.
Related Articles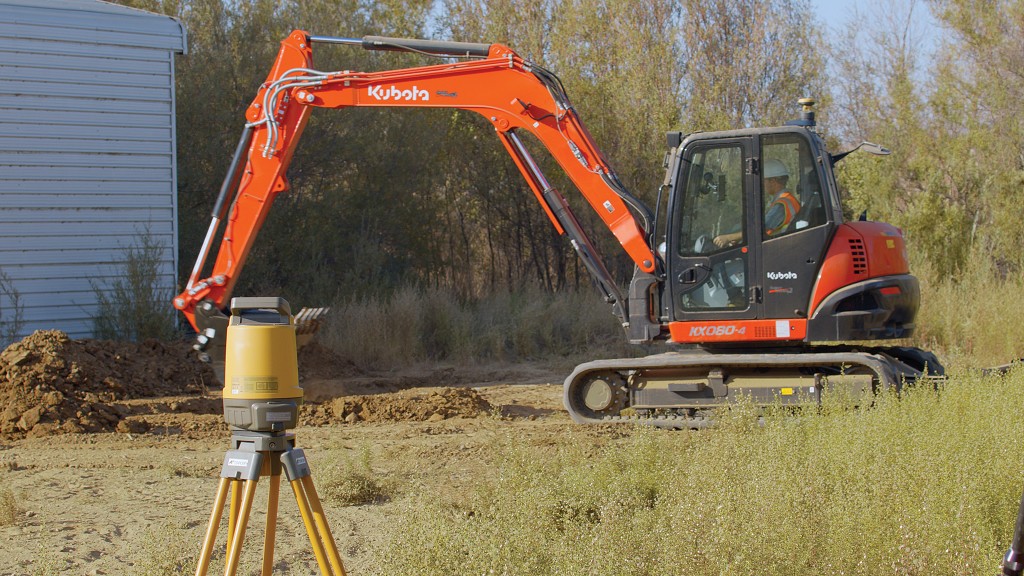 Compact equipment machine control delivers flexibility for dirt businesses