CM Labs introduces groundbreaking excavator simulator training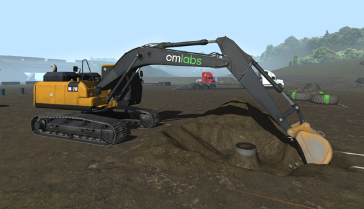 To learn real operating skills, you need real-life conditions. That's why CM Labs' new Excavator Simulator Training Pack features the world's first application of an innovative new method of soil simulation.
The new Excavator Simulator Training Pack leverages simulation and visualisation research that received the top presentation award at I3D, the international conference for real-time 3D computer graphics and human interaction.
This realism promotes rapid skills acquisition — from excavating and trenching, to trailer loading, safety corridor management, and more.