Generac Mobile Products maintenance kits save time, eliminate guesswork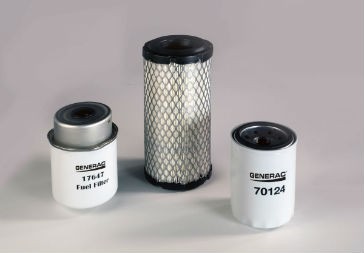 Eliminate the guesswork and save time ordering maintenance parts for your Generac Mobile Products equipment with pre-boxed Service Maintenance Kits designed for your machine. Service Maintenance Kits keep your equipment in top working condition and are warranty-compliant.
Everything needed for a Generac Magnum generator or light tower's basic service intervals is included in one package; there is no need to order from multiple suppliers. Kits ship quickly – usually within 24 hours – and include factory-approved oil filters, air filters and fuel filters.
Other maintenance and service parts are also available for order and can be shipped at the same time.