SNC-Lavalin reports $15 billion backlog in second quarter results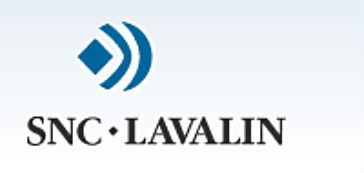 SNC-Lavalin Group Inc. has announced its results for the second quarter ended June 30, 2018. The company reported a solid backlog of more than $15 billion, and will maintain its outlook for 2018 based on that strength.
"We are very pleased with our first six months performance, which is in line with our expectations and reached a milestone of over $15 billion of backlog," said Neil Bruce, President and Chief Executive Officer, SNC-Lavalin Group Inc. "We are entering the third quarter of 2018 with a strong backlog, a number of recently signed master service agreements and a high quality prospects list across our key sectors and geographies; poised for a strong second half of 2018. The integration of Atkins business continues to progress well and we have been able to share technologies, data and knowledge that is improving and broadening our services to clients."
Highlights
Q2 2018 reported IFRS net income attributable to SNC-Lavalin shareholders was $83.0 million, or $0.47 per diluted share, compared with $136.4 million, or $0.91 per diluted share, for the corresponding period in 2017. Q2 2018 included the settlement of class action lawsuits, brought in 2012, to which the Company will contribute $88 million ($64.5 million after taxes), a net gain on the successful disposal of a Capital investment of $58.4 million (after taxes), acquisition-related and integration costs of $10.3 million (after taxes) and amortization of intangible assets related to business combinations of $43.7 million (after taxes).
Adjusted net income from E&C increased to $113.5 million in Q2 2018, or $0.65 per diluted share, compared with $64.2 million, or $0.43 per diluted share for Q2 2017, mainly due to a higher total Segment EBIT, partially offset by an increase in financial expenses, largely attributable to the financing of the Atkins acquisition, and an increase in income taxes expense. On a segmented basis, the Thermal Power segment recorded a negative Segment EBIT(6) totaling $11.1 million in Q2 2018, compared to a positive Segment EBIT in Q2 2017. As previously stated, the Company made the strategic decision to exit the thermal power market, and this loss mainly relates to the Company's last ongoing fixed price engineering, procurement and construction (EPC) thermal power plant project. The Nuclear, EDPM and Infrastructure segments had a strong quarter, with a 17%, 12% and 5% Segment EBIT margin, respectively, mainly due to strong project execution and demand.
Atkins operational integration is complete and we continue to deliver the cost synergies through the year. The Company remains on track to deliver cost synergies of $120 million from this acquisition by the end of 2018. We are seeing good opportunities with clients for longer term revenue synergies, and recently announced a framework agreement award that included services from both legacy Atkins and SNC-Lavalin.
Adjusted net income from Capital totaled $41.4 million in Q2 2018, or $0.24 per diluted share, compared with $43.6 million, or $0.29 per diluted share for the corresponding period in 2017, mainly due to a lower contribution from certain capital investments, partially offset by an increase in dividends received from Highway 407 ETR.
E&C revenue for the second quarter ended June 30, 2018 increased to $2.5 billion, compared with $1.9 billion in the second quarter of 2017. The increase was mainly due to the EDPM and Nuclear segments, largely attributable to the incremental revenues from Atkins which was acquired in Q3 2017, partially offset by a decrease in the Oil & Gas and Thermal segments.
The Company's backlog totaled $15.2 billion as at June 30, 2018. Total bookings for the second quarter amounted to $4.1 billion, totaling $6.2 billion for the six-month period ended June 30, 2018. Q2 2018 bookings included $2.3 billion in Infrastructure and $1.0 billion in EDPM.
As of June 30, 2018, the Company continues to maintain appropriate liquidity with $0.7 billion of cash and cash equivalents, $2.2 billion of recourse debt and $2.1 billion in unused capacity under its $2.6 billion committed revolving credit facility, while the net recourse debt to adjusted EBITDA ratio was 1.6. During the second quarter, the Company amended and restated its credit agreement, making available $500 million under a new 5-year non-revolving Term Loan, which was used to repay tranche B of its limited recourse CDPQ Loan in full. The Company also issued $150 million of unsecured debentures for which the net proceeds were used to repay certain outstanding indebtedness.
The Company maintains its 2018 outlook for the adjusted diluted EPS from E&C, which is expected to be in the range of $2.60 to $2.85, as well as for the adjusted consolidated diluted EPS in the range of $3.60 to $3.85. As a result of project activity level and awards timing, we expect a stronger adjusted diluted EPS from E&C in the second half of 2018 than in the first half. We also expect that the adjusted diluted EPS E&C in Q4 will be stronger than Q3, which should be similar to Q2.
While we expect continuing market challenges in 2018 in certain of the Company's sectors, we anticipate benefiting from Atkins synergies and restructuring savings. As such, we expect growth in the Company's total Segment EBIT in 2018, compared with 2017. Segment EBIT for the EDPM, Mining & Metallurgy, Nuclear and Thermal Power segments are expected to increase, while the Oil & Gas and Infrastructure segments are expected to be mainly in line compared to 2017 with Clean Power to be slightly lower. Note that the 2018 outlook will include twelve months of Atkins' operations and related financing, compared to approximately six months in 2017. It also assumes a weighted average number of outstanding shares of approximately 175 million. The tax rate for the adjusted E&C business is expected to be between 20% and 25%.
Related Articles
As one of the latest models in the R2-Series excavator lineup, the Bobcat® E88 delivers durability, performance and quality for more productivity. Technically speaking, it's a compact machine, but it brings big performance with its redesigned engine and optimized lift performance, plus undercarriage and counterweight improvements. All these enhancements make this excavator one of the highest-performing models in its size class. With impressive over-the-side lift capacity, you can dig with greater confidence over the side of the machine. Put it to the test against similar models from other manufacturers. You'll see that the E88 can outwork the competition.