Solid growth brings good second quarter for Strongco

Strongco reported increased revenue in its second quarter of 2018 based on strong growth in multiple sectors across its operations. The company remains cautious for the rest of the year due to questions about tariffs and economic improvements in various areas.
"We are pleased to report significant year-over-year growth for the quarter, the result of ongoing market recovery in Alberta and Quebec, combined with sales improvements in equipment, rentals and product support, and overall market share increases for GPE across the country," said Robert Beutel, Executive Chairman of Strongco."While Management is encouraged by the positive performance to-date, some uncertainties remain with respect to the extent of the rebound in Alberta, the specific impact of U.S.-Canada trade tariffs, and the resulting demand for heavy construction equipment. Nevertheless, we are confident that the streamlining initiatives over the past two years have positioned the business for greater financial stability and enhanced stakeholder value over the long term."
Revenues of $122.0 million, compared to $100.7 million in 2017, were the result of:
Construction equipment sales up 25% year-over-year in the quarter, with increases in all regions of the country, led by strong sales and RPO conversions in Western Canada. Year-to-date construction equipment sales up 28%.
Crane sales up 13% in the quarter, due to stronger sales in Alberta and Quebec but down 39% year-to-date.
Rental revenues up 68% in the quarter, with increases across all regions and up 31% year-to-date.
Product support up 15% in the quarter, with increases in every region and up 5% year- to-date.
Gross profit of $19.7 million (16.1% of revenues) is up from $16.1 million (16.0% of revenues). Operating income, before FX gains and losses, was $3.6 million, compared to $0.4 million, from higher revenues and margins. EBITDA of $7.3 million is up from $3.7 million. Interest expense was $1.9 million, up from $1.4 million. Pre-tax earnings were $1.7 million, up from a pre-tax loss of $0.5 million. Net income of $1.7 million ($0.13 per share) is compared to a net loss of $0.5 million (loss of $0.04 per share).
Equipment inventory of $151.5 million was down from $153.3 million at December 31, 2017 and up from $134.2 million at June 30, 2017. The increase is to support revenue growth and increased rental activity.
Related Articles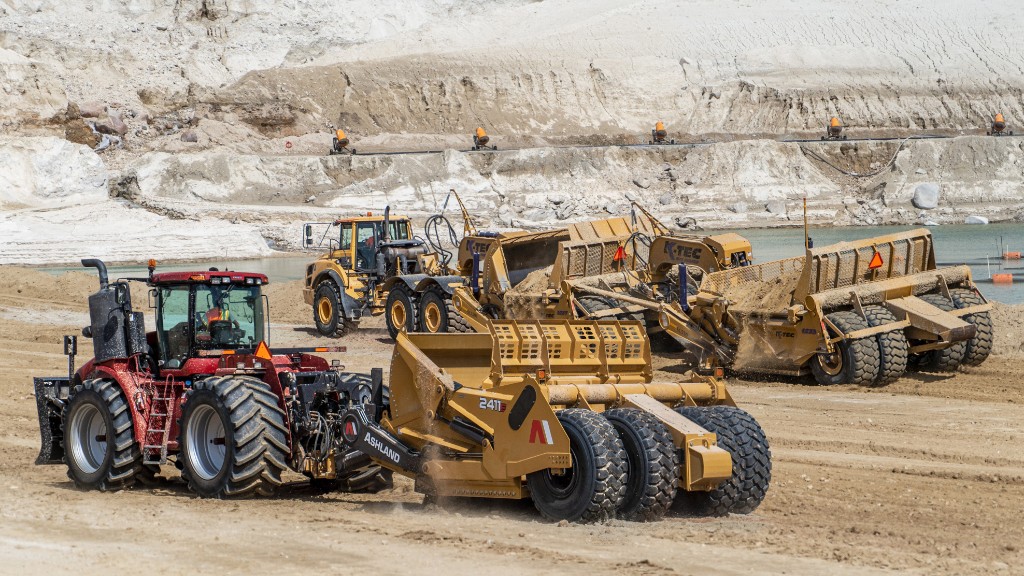 K.A. Group acquires Metalcraft of Georgia to expand presence in Southeastern U.S.