Dana to buy drive systems segment of Oerlikon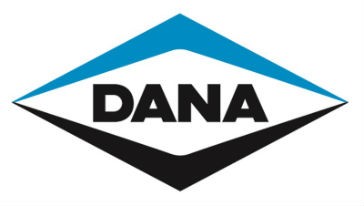 Dana Incorporated has signed a definitive agreement to purchase the Drive Systems segment of the Oerlikon Group, a global manufacturer of high-precision gears; planetary hub drives for wheeled and tracked vehicles; and products, controls, and software that support vehicle electrification across the mobility industry.
Under the terms of the agreement, Dana will acquire Oerlikon's Drive Systems business for CHF 600 million (approximately $600 million). Committed financing has been arranged to complete the transaction, which will be immediately accretive to earnings upon closing. Subject to customary regulatory approvals, the acquisition is expected to close in late 2018 or the first quarter of 2019.
Consistent with Dana's enterprise strategy, the acquisition of Oerlikon Drive Systems provides numerous opportunities to drive profitable growth. Among them, the transaction:
complements and extends Dana's current technology portfolio, especially with respect to high-precision helical gears for the light- and commercial-vehicle markets and planetary hub drives for wheeled and tracked vehicles in the off-highway market;
provides products, controls, and software that support vehicle electrification in each of Dana's end markets - light vehicle, commercial vehicle, and off-highway;
optimizes Dana's global manufacturing presence to be closer to customers in key growth markets such as China and India, as well as the United States; and
adds five research and development facilities to Dana's extensive network of technology centers.
"Oerlikon Drive Systems is a well-respected technology company that has provided exceptional product innovation and customer satisfaction for nearly a century," said Jim Kamsickas, president and chief executive officer of Dana. "A great fit culturally, this investment will deliver significant long-term value by accelerating our commitment to vehicle electrification and strengthening the technology portfolio for each of our end markets while further expanding and balancing the manufacturing presence of our off-highway business in key geographical markets."
Founded in 1919, Oerlikon Drive Systems generated revenue of CHF 730 million (approximately $730 million) in 2017. The business employs approximately 5,900 people and operates 10 manufacturing and engineering facilities in China, India, Italy, the United Kingdom, and the United States, with two additional facilities under construction in China.
The business serves a global roster of original-equipment manufacturers. Selected customers include AGCO, Ashok Leyland, Aston Martin, BMW, Caterpillar, CNH, Daimler, John Deere, Ferrari, Fiat Chrysler Automobiles, MAN, McLaren, Oshkosh, SANY, Scania, Terex, Volkswagen, and AB Volvo.
Oerlikon Drive Systems is composed of two global brands, Oerlikon Graziano and Oerlikon Fairfield, which offer engineering and manufacturing expertise in the development of gear-driven solutions for mobile vehicles and industrial equipment. Its high-tech products can be found in a wide range of applications for operating machinery and equipment used in agriculture, construction, energy, mining, transportation, and high-performance sports cars.
"This strategic deployment of capital for inorganic growth strengthens our product portfolio, will be immediately accretive to earnings upon closing, will create incremental value for shareholders, and preserves our strong balance sheet," said Jonathan Collins, executive vice president and chief financial officer.
Mr. Kamsickas added: "Oerlikon's technology will enable Dana to expand our product offerings for customers in the off-highway segment while complementing our rapidly growing portfolio of electrified product offerings for all end markets. Further, Oerlikon's manufacturing and R&D footprint enhances our ability to serve many of our current customers while connecting us with new customers, especially in India and China."
This transaction complements Dana's strategy for accelerating hybridization and electrification and closely follows the company's acquisition of TM4, which established Dana as the only supplier with full e-Propulsion design, engineering, and manufacturing capabilities - offering electro-mechanical propulsion solutions to each of its end markets.
More from Industry News
The all-new CASE TR340B compact track loader — operating at 90 horsepower with a 3,400-pound rated operating capacity — is the most powerful radial-lift CTL in the CASE lineup. Its all-new 8-inch LCD display improves on industry-leading CASE visibility with a new backup camera that is viewable in both forward and reverse operation. The display also showcases critical operating information and "trip" details. All-new electro-hydraulic controls, managed through the display, make it easier than ever for operators to dial CASE CTLs into specific application demands. All new cab controls and joysticks make the new TR340B easy to own and operate.
Industries such as construction, mining, energy, utilities and forestry, face many challenges when it comes to tracking assets and employees. Equipment often has to be transferred between locations, or monitored while it is dormant during off seasons. Lone workers may have to travel long distances or visit multiple sites during the course of their activities. And, all of this is further complicated today with shifting supply chains and economic realities putting further strain on the bottom line.