Morbark acquires Boxer Equipment from Mertz Manufacturing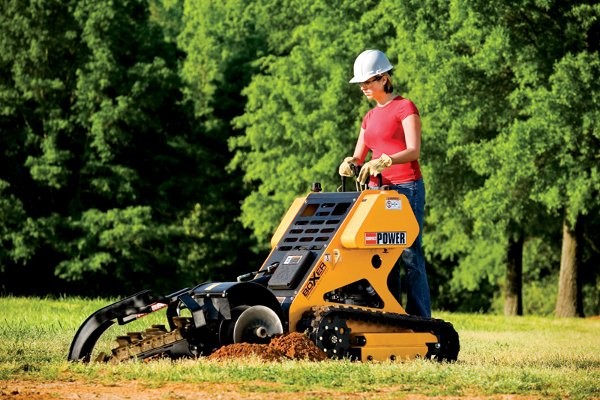 Morbark, Inc., a leading manufacturer of tree care, sawmill, recycling, forestry and biomass chipping, and grinding equipment, announced at the beginning of 2013 that it has completed the acquisition of Boxer Equipment, a product line of Mertz Manufacturing, LLC (Mertz), that manufactures and globally markets a full line of compact utility loaders (also known as mini-skid steers) and attachments.
As part of the transaction, Morbark has acquired all product designs, intellectual property and manufacturing tools, as well as existing parts, completed units and other inventory. The Boxer acquisition will enable Morbark to continue to solidify the company's strategy to build equipment that creates opportunities for their customers, dealer network and employees.
This acquisition not only enhances those opportunities in Morbark's existing tree service and rental markets, but also allows Morbark to expand their market presence and current equipment offerings to a broader range of industries and end users, including, but not limited to, landscapers, irrigation and trenching contractors, property owners, and general contractors of all sizes.
Steve Ballinger, President, Mertz, added, "In seeking the optimal buyer for the Boxer product line, we looked for a company that had its own manufacturing capability, as well as shared our desire to see the line continue to develop, grow and realize its full potential. We know without a doubt that Morbark shares this same vision and will apply the necessary resources to bring it to fruition."
Manufacturing of the Boxer Equipment line, attachments and aftermarket parts, is currently being moved to Morbark's 1.1 million-square-foot factory and corporate headquarters in Winn, Michigan. As manufacturing of the Boxer line begins in the first quarter of 2013, Morbark will be working with their authorized dealer network to ensure that existing and future customers receive unmatched service, after-sales support, and fast, efficient parts fulfillment.
Commenting on the close, Jim Shoemaker, Jr., President, Morbark, Inc., said, "The strong strategic fit between our companies, combined with Morbark's expanded capabilities in product development, manufacturing and dealer distribution will enable us to efficiently maximize the value and long-term potential of the Boxer product line, allowing it to become one of the market leaders in the compact utility loader category."