New orange-peel grapples from Cat designed for a range of applications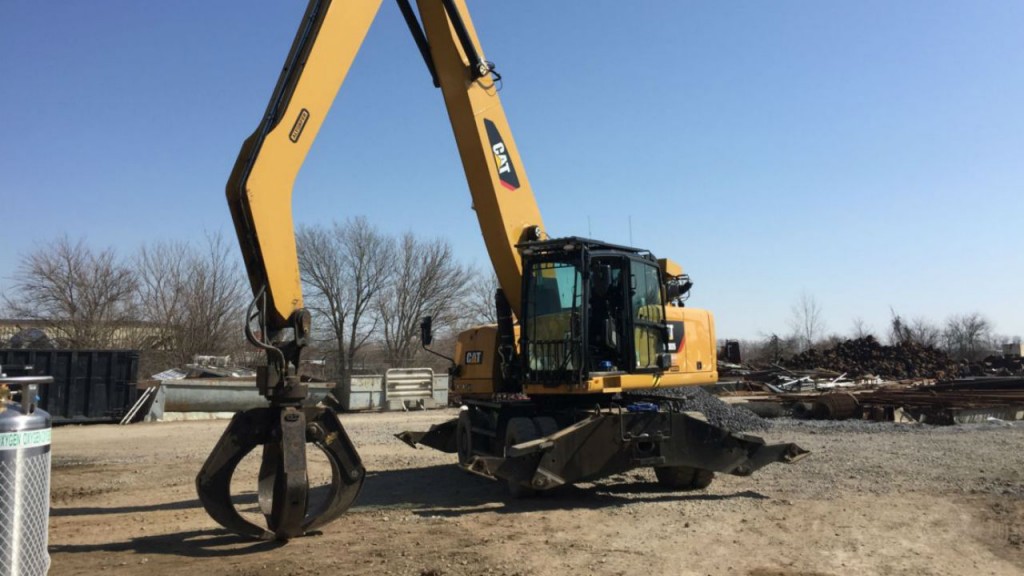 The new Cat GSH420 and GSH520 orange-peel grapples, replacing the GSH15B Series grapples, are designed for a wide range of applications, including handling shredded scrap, such as long structural beams and car bodies; handling rocks at construction sites; and waste at recycling and transfer stations. The performance and efficiency of the new Cat grapples help waste-handling operations, in particular, meet the challenges of increased environmental regulation, growing pressure to recycle a mix of materials, and stringent budgets.
The new grapples feature horizontal placement of the cylinders, thus creating a profile that allows for effective material penetration and efficient bulk-material handling. The design enhances the strength, reliability, and durability of the new grapples, which are available in four-tine and five-tine shell configurations and in closed or semi-open versions. In addition, the GSH420 and GSH520 feature a redesigned rotation system. The new grapples are designed to work with the Cat MH3022, MH3024, and MH3026 material handlers.
The design of the GSH Series grapples features construction of high-grade, impact-resistant steel that protects vulnerable areas, such as hydraulic cylinders. For added durability, high- quality bushings with lubrication grooves and hardened pins are used in all pivot points. Tines are configured with replaceable cast tips made from BHN 445-555 material that resists wear.
In addition, solid hinge-point construction and robust end-stops ensure long service life, and routing hydraulic hoses within the tines reduces hose wear. All mounting brackets feature a solid pin to keep the bracket in an upright position for ease of installation. Also, the new GSH grapples feature a standard lifting eye on the bottom of the housing for expanded versatility, such as mounting a magnet.
The new HR10 rotation group, featuring a new swivel, significantly reduces hydraulic restriction by increasing return-flow capacity by 160 percent and by increasing open-flow capacity by 30 percent. Less restriction results in faster cycles and lower fuel burn.
Company info
Related products
Related Articles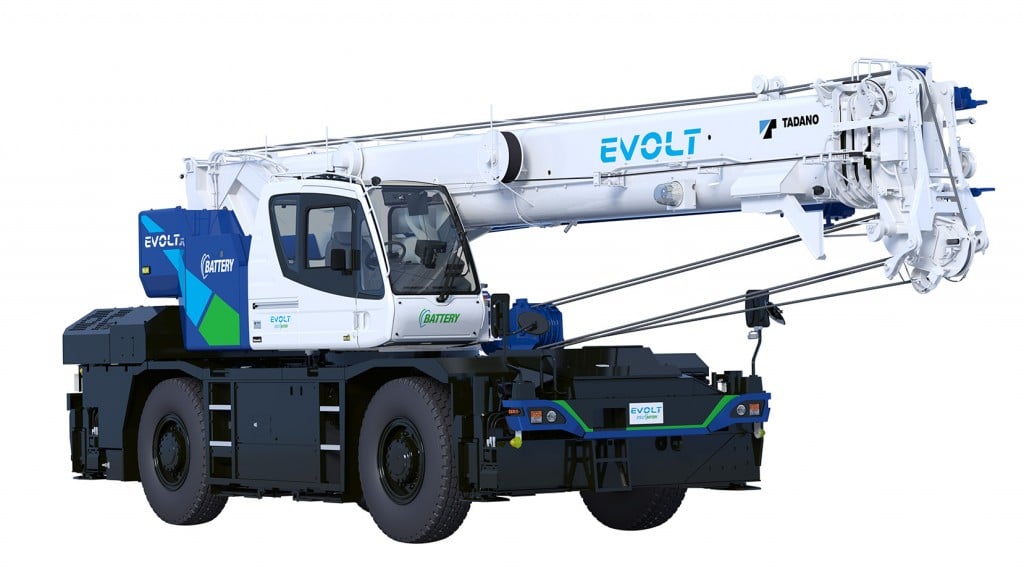 (VIDEO) Fully electrified rough-terrain crane from Tadano enters Japanese market