Crane contractor improves efficiency and operator confidence thanks to National NBT55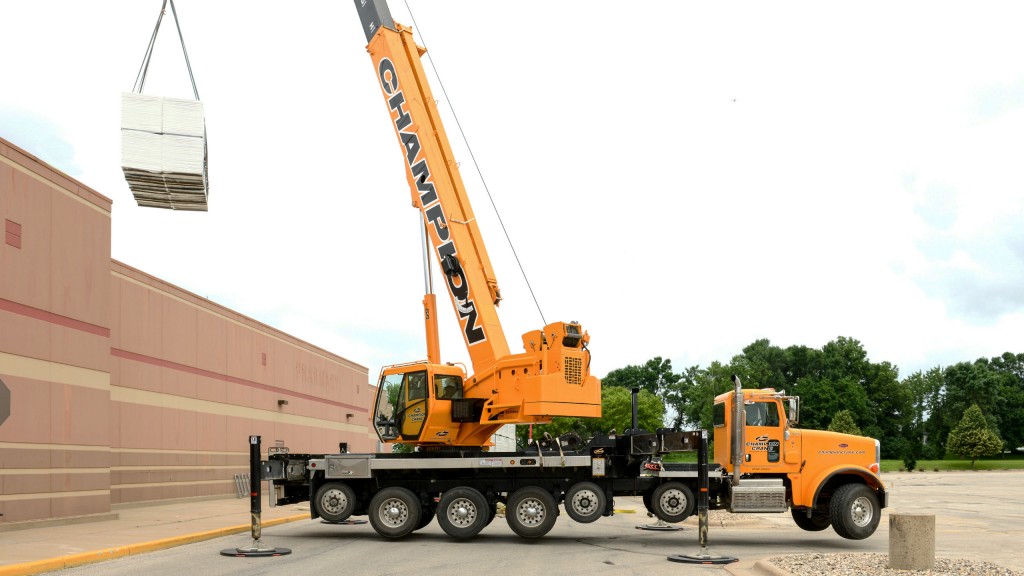 Champion Crane is one of the latest companies to improve its operations through the enhanced stability and efficiency of a National Crane boom truck. The Des Moines, Iowa-based contractor has been using a 55 USt NBT55 for just over a year on a variety of jobs, including HVAC, roofing, residential trusses and tree work.
According to Ben Six, president of Champion, his contracting team is now able to get more work done in a single day than it did before adding the NBT55 to its fleet.
"With the NBT55, we can complete two more jobs a day than we did previously," he said. "It all comes down to the speed of the commercial chassis used on National Crane models. And because of the boost in efficiency we've seen, I recommend this crane 100 percent."
Six also spoke out on the stigma that boom trucks face in the industry and said the NBT55's performance should be recognized.
"A lot of contractors don't realize the quality that National Crane has engineered into its boom trucks," he explained. "These are real cranes that enable the lifting performance you might expect from a truck-mounted crane. And when you use a National Crane, you're not only getting great lifting performance, you're getting a high-quality commercial chassis that can get places fast."
The NBT55 was built with the operator in mind, featuring an ergonomic, hydraulically tilting cab and a sturdy, rugged design for maximum operator confidence while lifting loads. During an average day of crane service, Champion uses the crane to lift a variety of components that weigh between 1.5 USt and 4 USt, up to heights of 15 ft to 30 ft. The crane's heaviest lift to date was a 10 USt grease trap. The NBT55's 128 ft boom enables Champion to get every lift done as efficiently as possible, all with the durability and ease of use for which National Crane is known.
"The NBT55 performs more like a traditional crane than a standard boom truck," Six said. "You immediately notice the smoothness of operation. It feels like you've got more support, which gives operators the kind of confidence you usually get from a larger mobile crane. It just runs better and stronger than anything we've used. We were so impressed that we eventually bought an NBT45-1, too."
Champion purchased its NBT55 from Ankeny, Iowa-based dealer Aspen Equipment (Aspen). Aspen was responsible for introducing the NBT55 to Champion, and the relationship between the two companies has led Champion to buy additional National Crane models, such as the NBT45-1, as recently as May of 2018.
According to Tom Nugent, territory manager for Aspen, the industry-at-large is coming to realize the quality of National Crane boom trucks.
"More and more companies are using National Crane boom trucks for larger taxi crane applications," he said. "In fact, the National Crane line has become our most popular offering. Contractors are coming to realize the speed and mobility that these machines bring to their fleets. It's a trend that's been a long time coming."
Company info
Related products
Related Articles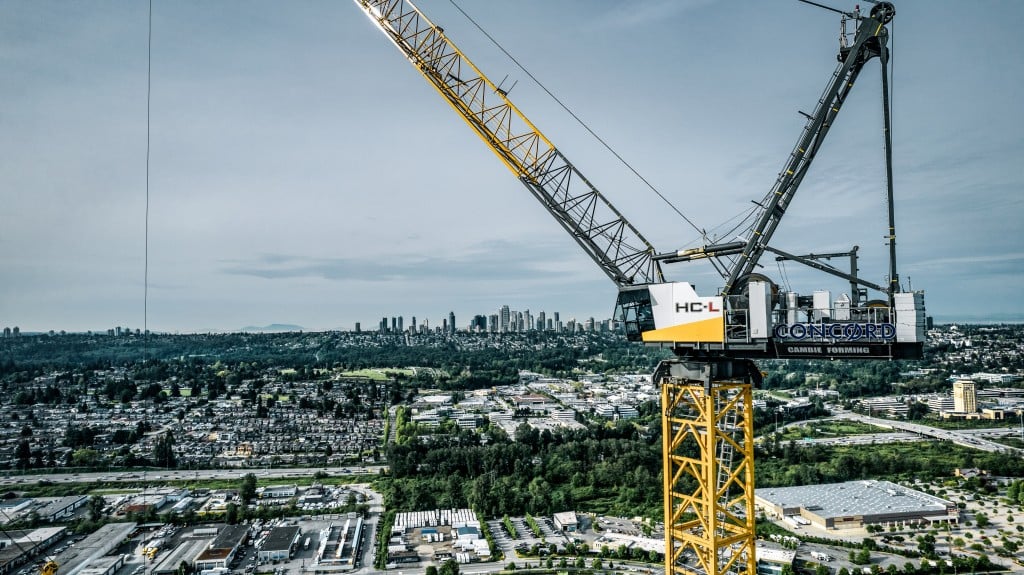 Cambie Forming to build 56-storey Burnaby residential building using newly bought Liebherr tower crane