Volvo CE tests remotely operated wheel loader in underground mining application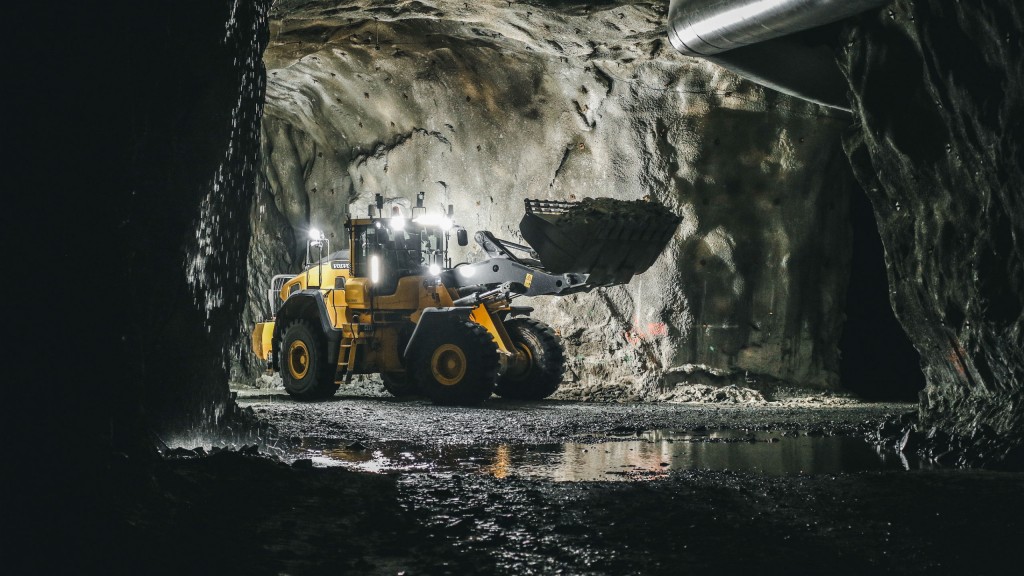 Volvo Construction Equipment (Volvo CE) has been involved in a Swedish research project that demonstrated that by applying the latest technology within communication and automation, underground mines could become more efficient and safer. In the Pilot for Industrial Mobile Communication in Mining (PIMM) project, Volvo CE developed and tested its remotely controlled wheel loader 400 metres underground – while the operator commanded the machine from a comfortable office on the surface. This was made possible with the help of other companies and organizations – including Boliden, Ericsson, Telia, ABB, RISE SICS and LTU – which joined forces on the project to explore what the next generation of mobile communication technology, 5G, could mean for business models and communications in a mine.

Testing in real environments
The PIMM project installed the latest technology for mobile communications in Boliden's Kankberg underground mine, in Sweden, to test how it performed in a challenging application under tough, industrial conditions. In a mine, network delays could have major consequences for safety and productivity. At this stage, the remotely controlled wheel loader is part of a research project and it is not commercially available.
"Volvo CE's mission statement for the project was to prove that the technology we're developing internally is applicable in a customer environment," says Erik Uhlin, Advanced Engineering Program Leader. "We wanted to highlight that industrial applications in mobile networks aren't just something out of science fiction – they're real. Testing was carried out while production was taking place and that was demanding – but it meant that we were working with real problems, in a real environment. The project was a great success. The collaboration between all the partners resulted in us showcasing that a future underground mine could not only be more efficient, but also safer."
Success through collaboration
By collaborating with partners, Volvo CE gained knowledge and experience of data links via mobile networks for real time control. The mobile network that Ericsson built for the Kankberg mine featured the latest in wireless technology. The system was so fast and reliable that it enabled the wheel loader to be controlled from above ground.
"The benefit of working with other technology-based companies is huge," concludes Uhlin. "There was a great openness and willingness to collaborate that further increased what everyone got out of the project. All the partners openly shared their advanced technology and knowledge within digitalization and automation and it was because of this collaboration that the project was a success."
More from Construction Technologies
The all-new CASE TR340B compact track loader — operating at 90 horsepower with a 3,400-pound rated operating capacity — is the most powerful radial-lift CTL in the CASE lineup. Its all-new 8-inch LCD display improves on industry-leading CASE visibility with a new backup camera that is viewable in both forward and reverse operation. The display also showcases critical operating information and "trip" details. All-new electro-hydraulic controls, managed through the display, make it easier than ever for operators to dial CASE CTLs into specific application demands. All new cab controls and joysticks make the new TR340B easy to own and operate.
Industries such as construction, mining, energy, utilities and forestry, face many challenges when it comes to tracking assets and employees. Equipment often has to be transferred between locations, or monitored while it is dormant during off seasons. Lone workers may have to travel long distances or visit multiple sites during the course of their activities. And, all of this is further complicated today with shifting supply chains and economic realities putting further strain on the bottom line.