John Deere adds grade guidance to 210G LC excavator and makes customer-driven updates to 130G - 470G LC models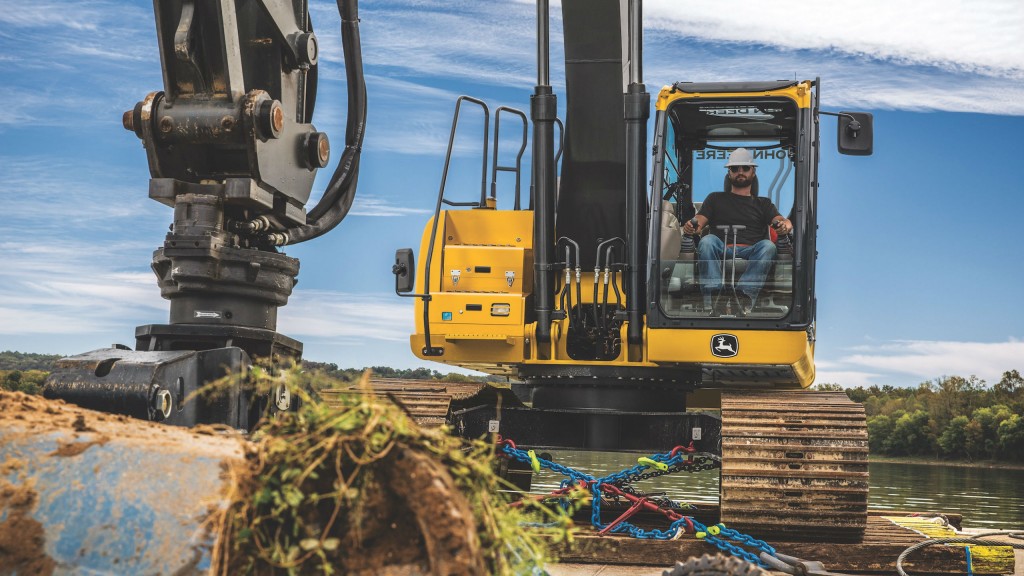 John Deere has added grade guidance technology to the 210G LC excavator and made numerous other customer-inspired updates to improve productivity, uptime and lower daily operating costs on the 13 to 47 ton models. The grade guidance system provides operators with information on the bucket's location with respect to a 2D reference or 3D design surface and is ideal for digging trenches for pipe, shaping ditches or slopes, or digging structure foundations. The system was developed in cooperation with Topcon.
"Customers want to manage grade from inside the cab, quickly and accurately on precision excavation projects," said Jonathan Spendlove, excavator product marketing manager, John Deere Construction & Forestry. "Integrated grade guidance on the 210G LC comes ready for the customer to put it to work, is fully supported by their John Deere dealer, and will enable them to rapidly achieve final grade using only the display in the operator's station."
The integrated grade guidance displays the elevation and position of the bucket cutting edge with respect to a target plane (2D) or design surface (3D). Factory integration and calibration ensure the machine arrives on the jobsite ready to work, and puts grade guidance at the customer's fingertips. JDLink™ integration provides information on system utilization and allows rapid diagnosis of problems. The grade guidance system will be available on the 350G LC and 470G LC excavator models in the next year.
John Deere also updated 11 excavator models in the 13 to 47 ton range with customer value-added improvements, including:
John Deere Powerwise Plus technology which provides on demand performance and improved fuel economy.
An adjustable rotary pre-cleaner that keeps the engine pulling in clean air when working in harsh conditions.
Best in-class cab updates, including the addition of a USB port, high-visibility orange seatbelt and an optional, air suspension leather seat.
The addition of a single pedal propel system that gives operators the ability to track machines in a straight line without needing to articulate both hand and foot pedals.
A standard pattern control switch now located behind the cab.
Deluxe LED lights that make working at night easier and more productive.
Company info
Related products
Related Articles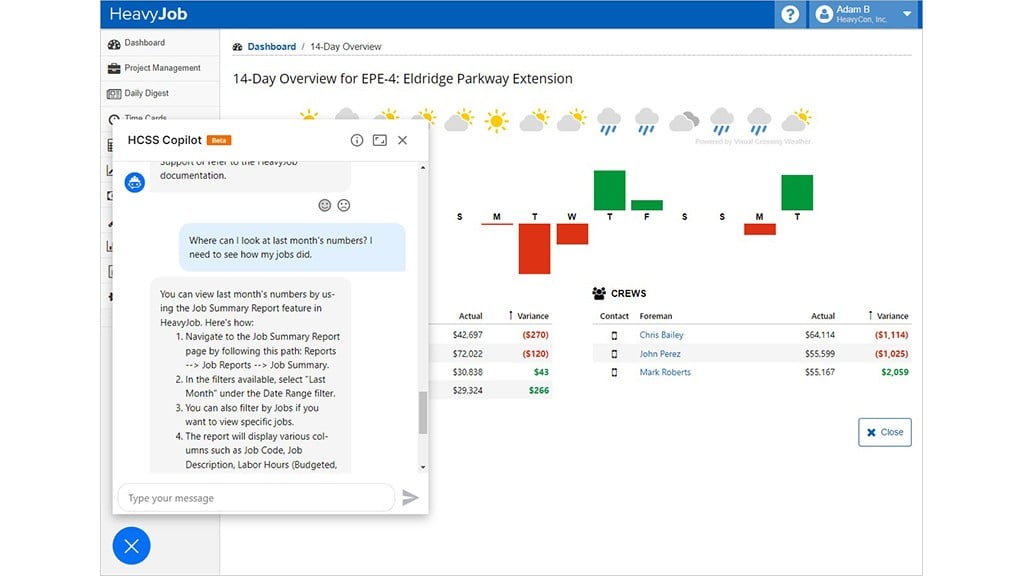 HCSS brings AI to construction technology with Copilot assistant for HeavyJob platform