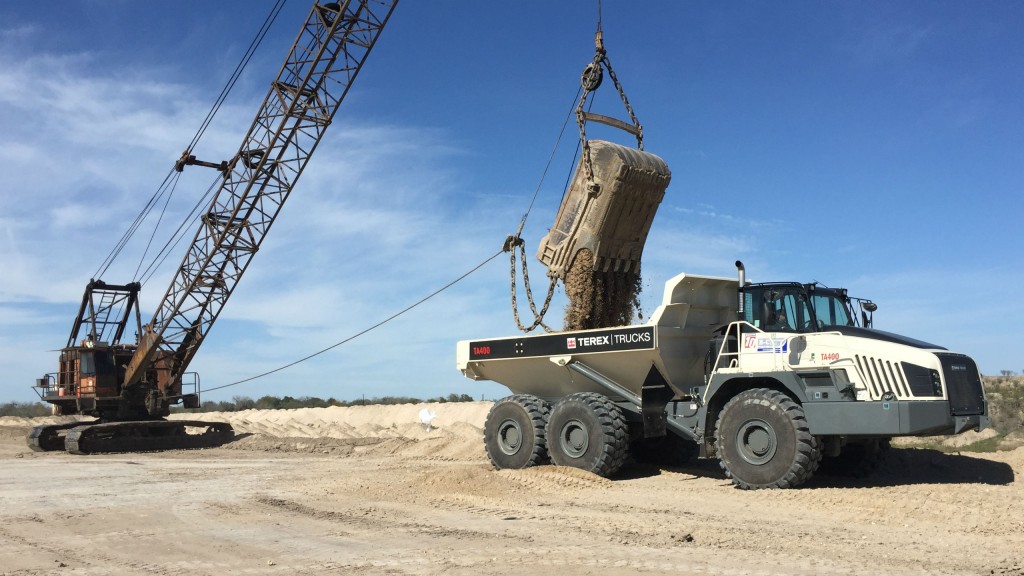 When it comes to the mining industry, the phrase 'Everything is bigger in Texas' is most certainly true according to B-C Equipment Sales. With plentiful mineral resources, it is one of the main producers of cement, crushed stone, lime, salt, sand and gravel in America. It is also the leading crude oil and natural gas-producing state in the country. It is thereby no great surprise that construction equipment dealers do so well there. B-C Equipment Sales has been dominating the local market for the past 32 years, ever since Bill Lathrop and his wife Cathy decided to go into business together. With a reputation built on tradition and integrity, the family-run company has a customer network covering four major areas in South Texas: Corpus Christi, San Antonio, LaFeria and Laredo.
Earlier this year, B-C Equipment Sales signed a deal with Scotland-based Terex Trucks to be their official dealer in South Texas. They will be retailing, renting and leasing Terex Trucks' TA300 and TA400 articulated haulers to customers as well as providing parts and service. The Texan dealer employs twelve technicians, who will be providing customers with a high quality, fast-response maintenance service. "We're thrilled to represent Terex Trucks," says Bill. "Like us, their goal is all about providing the best machines with the best customer service. With the demand for articulated haulers increasing like it is, we're confident that our customers will be pleased to see that we are now offering proven performers like the TA300 and TA400."
The TA300 is a proven performer in tough applications ranging from quarries to infrastructure developments and commercial construction projects. Powered by a Scania DC9 engine, this articulated hauler has a maximum payload of 30.9 tons (28 tonnes), a maximum torque of 1309 lbf ft (1880 Nm) and can achieve a gross power of 370 hp (276 kW). The TA400, Terex Trucks' 41.9 ton (38 tonne) articulated hauler, is the perfect fit for customers working on large-scale construction projects, mines and quarries. With a heaped capacity of 30.3 yd3 (23.3 m3) and a maximum torque of 1663 lbf ft (2255 Nm), it can put in a serious performance. Both machines also come with hydrostatic power steering and hydraulic braking systems, helping to ensure a safe and comfortable ride.
"Choosing to partner with B-C Equipment Sales ultimately came down to two factors that really differentiate them from their competitors," says Dan Meara, Terex Trucks Regional Sales Manager. "Firstly, they have an incredibly strong reputation built on trust, quality and tradition. As a company, they are all about people, which means they always go the extra mile to give their customers a fantastic service. In addition to this, B-C Equipment Sales has longevity. Having been a leading supplier of construction equipment for more than 30 years, customers can be assured that they will be around to support their machines for the long haul."
B-C Equipment Sales is and always has been a family-run business. Bill oversees the strategy and day-to-day operations with the support of Cathy. One of their daughters, Sarah Baugh, heads up the marketing department and her husband, Chris Baugh, leads the sales team. Their other daughter, Melanie Lathrop, works in accounts receivable. "We're known for the quality of our customer service, so much so that we often get people calling us about parts we've never stocked because they know we'll find a way to source them," concludes Bill. "Our customers know we will go above and beyond to ensure they have what they need to keep running smoothly."
Company info
Related products
Related Articles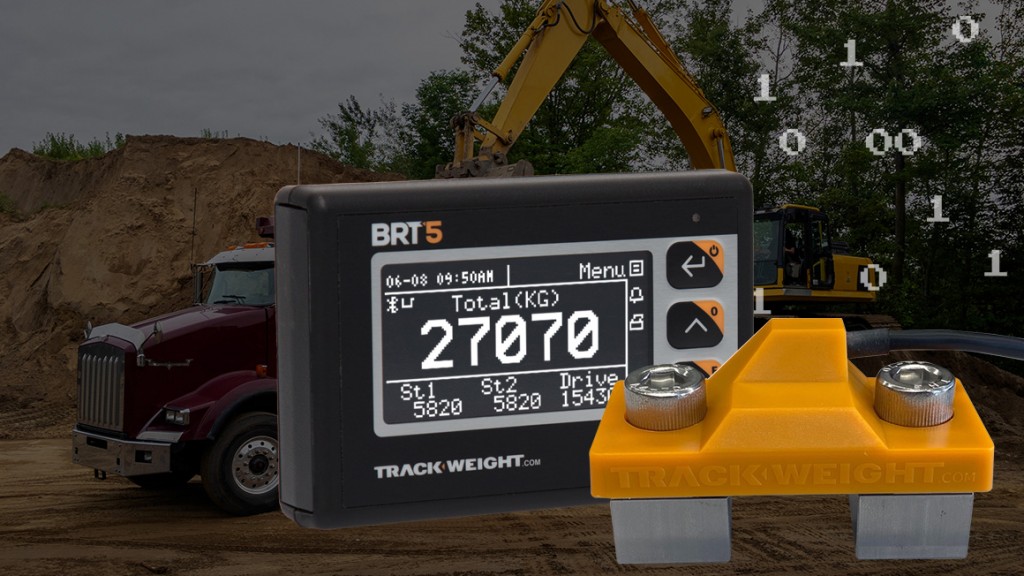 Aftermarket onboard truck scales from TrackWeight provide accurate measurement in harsh use