Yokohama Tire's Radial Rigid Frame Haul Truck Tire Now Offered in Multiple Compounds
New Tire's are available in cut-protected and regular compounds allowing for customized applications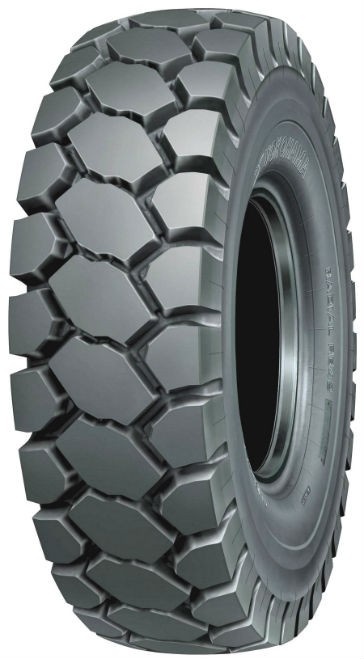 Yokohama Tire's RB42 33.00R51 E-4 radial tire for various rigidframe haul truck applications is now available in multiple compounds - CP(cut-protected) and REG (regular) - so the tires can be customized for specificapplications.
According to Bruce Besancon, Yokohama Tire vice president of OTR sales,other sizes of the RB42 are also offered in multiple compounds, as well as theultra-durable RL42™ E-4, another tire made for rigid frame haultrucks. Besides CP and REG compounds, they also are available with CP-S(special cut resistance) and HR (heat resistant) compounds.
"The RB42/RL42 are two workhorse tires that are engineered to get the jobdone every time," said Besancon. "They are two unique rigid frame haul trucktires for two specialized applications: the RB42 is designed to work on softand/or loose surfaces such as mud, sand, gravel and rocks, while the RL42 isfor long hauls on hard-packed surfaces."
The two tires share an extremely durable casing featuring steel cord beltsthat guard against tread punctures and buttress side protection to help preventsnags and cuts.
Besides the new 33.005R51 CP and REG, the strong and steady RB42 E-4 isavailable in sizes 18.00R33 (CP and HR), 24.00R35 (CP, CP-S, REG and HR) and27.00R49 (CP, CP-S, REG and HR).
Benefits of the RB42 E-4 include:
Improved traction on muddy and rocky surfaces thanks to the zig-zaggroove pattern.
Increased resistance to cuts and superior overall wear via large centerblocks featuring a nondirectional pattern.
The versatile RL42 E-4 is available in sizes 18.00R33 and 24.00R35, bothwith CP and HR compounds. Benefits of the RL42 E-4 include:
Longer haul capabilities are a reality because the circumferentialgrooves effectively dissipate heat to run cooler.
Better traction and stability is insured by the directional tread patternthat improves self-cleaning.
Enhanced traction occurs because the deep, wide grooves help expel mudand dirt.
Company info
Related products
Related Articles
As one of the latest models in the R2-Series excavator lineup, the Bobcat® E88 delivers durability, performance and quality for more productivity. Technically speaking, it's a compact machine, but it brings big performance with its redesigned engine and optimized lift performance, plus undercarriage and counterweight improvements. All these enhancements make this excavator one of the highest-performing models in its size class. With impressive over-the-side lift capacity, you can dig with greater confidence over the side of the machine. Put it to the test against similar models from other manufacturers. You'll see that the E88 can outwork the competition.