Aecon partnership finalizes contract for Site C generating station and spillways civil works
A partnership between Aecon, Flatiron Constructors Canada Limited, Dragados Canada, Inc., and EBC Inc. (AFDE Partnership) has signed the contract with BC Hydro for the Site C Generating Station and Spillways (GSS) Civil Works.
Valued at $1.6 billion, the GSS Civil Works is one of the largest contracts to be awarded for the Site C Project – a hydroelectric dam and generating station under construction on the Peace River in northeast British Columbia. Aecon is Managing Partner of the consortium and holds a 30 percent share of the partnership, which was previously selected as preferred proponent for the project.
AFDE Partnership's scope of work includes the delivery of civil works associated with the powerhouse, penstocks, spillways and power intakes, plus related ancillary construction work.
The project will include the placement of approximately 700,000 cubic metres of mass and reinforced concrete, 34,000 tonnes of rebar, and over 11,000 tonnes of steel. The powerhouse will contain six generators with a combined capacity of 1,100 megawatts, with corresponding intake structures connected to the powerhouse via 80 metre-long, 10-metre-diameter penstocks.
AFDE Partnership has signed a Project Labour Agreement for this work with the International Union of Operating Engineers (IUOE) Local 115, the Construction and Specialized Workers Union (CSWU) Local 1611 and the Construction Maintenance and Allied Workers (CMAW).
As part of this agreement, AFDE Partnership has committed to prioritize hiring locally and within British Columbia, as well as providing opportunities for apprentices. This includes a goal of up to 25 percent apprenticeships on the project. There are also targets for Indigenous apprentices and employment.
Construction is expected to begin in the spring of 2018, with work expected to be completed in early 2023. At the peak of construction in 2021, there will be approximately 1,600 people working on the GSS civil works. AFDE Partnership will work with local, regional, and Indigenous businesses on supplier and subcontracting opportunities.
"The award of this project demonstrates the strong and diverse backlog of Aecon's Infrastructure segment," said John M. Beck, President and Chief Executive Officer, Aecon Group Inc. "We are pleased to once again work with our esteemed client BC Hydro and look forward to delivering this vital hydroelectric infrastructure with our valued partners."
"With Aecon's work nearing completion on BC Hydro's John Hart Generating Station project, we look forward to leveraging our seasoned capabilities to execute the Site C generating station and spillways civil works," said Mark Rivett, Executive Vice President, Aecon Infrastructure.
Related Articles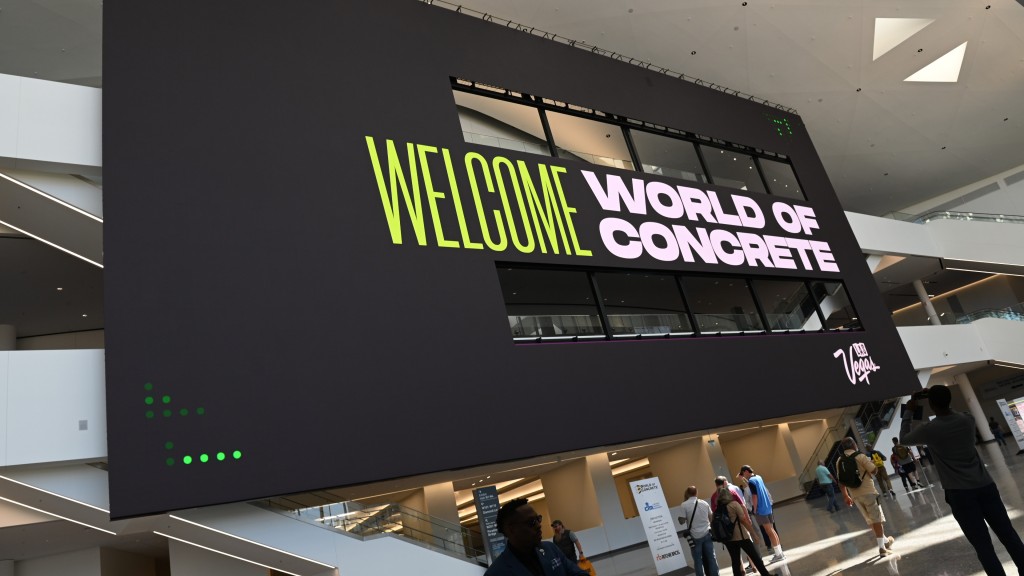 Education, automation, and job site productivity enhancements mark World of Concrete 2022