Photo gallery: Frontline Machinery hosts 2nd Annual Canadian Keestrack Demo Day in Chilliwack, B.C.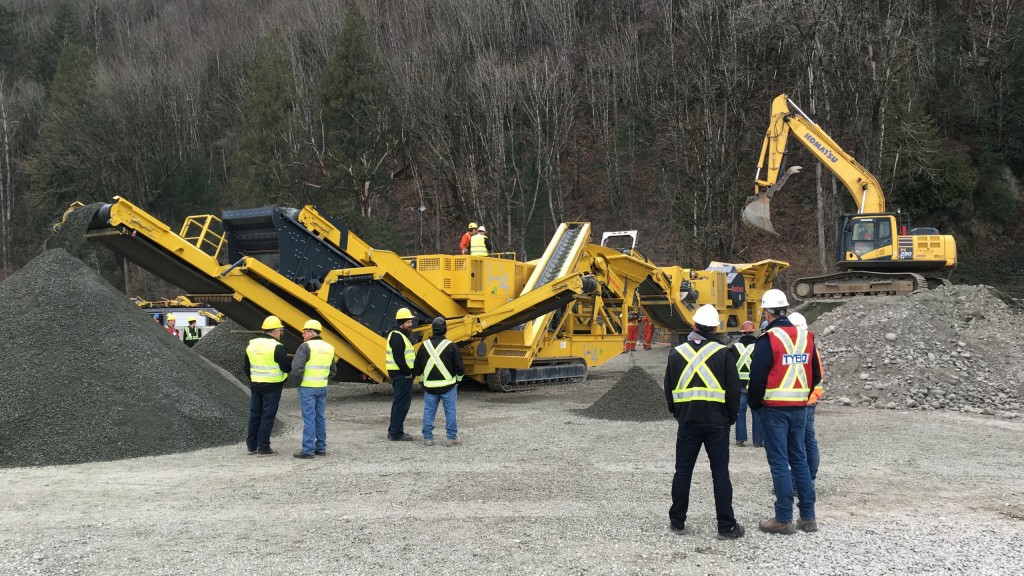 On March 13, Frontline Machinery hosted their annual Keestrack Canadian Demo Day at their Western Canadian head office in Chilliwack, B.C. Heavy Equipment Guide and Recycling Product News were on site at the event which brought together customers and stakeholders from the aggregate and recycling industry for a live, hands-on demonstration of crushing, screening and stacking conveyor systems.

Frontline Machinery demoed the Keestrack hybrid track-mounted H4 cone crusher. The Keestrack H4 is the world's first mobile cone crusher designed with an independent 4- x 6-foot prescreen and a three-deck 5- x 12-foot finishing screen with an oversized material recycling conveyor – producing three high-grade end products in a single pass. This machine features a hybrid diesel-electric drive concept (345 kW diesel / 330 kVA genset / 135 kW e-drive). The uniquely designed on-board generator can be removed from the crusher and placed away from its dirty abrasive environment during operation. Combined with full-electric options such as a direct plug into the mains or power from an external or the onboard diesel genset, the Keestrack H4 offers superior fuel consumption (up to 70 percent savings) and improved ease of maintenance for long-term reliability.
Also featured was the track-mounted R6e electric impact crusher with up to a 500 TPH capacity. Offering up to 45 percent energy savings over diesel hydraulic models, the R6e is available with a 250-kW electric motor for the crusher and an electric 110 kW drive for the on-board hydraulic system. It also offers an optional all-electric plug-in operation from the mains and a plug out operation powering secondary machines such as a stacker or screener. Due to having the largest and heaviest rotor in its class, this machine is ideal for aggressive primary and secondary crushing applications including concrete and asphalt recycling and quarry applications.

Company info
Related products
Related Articles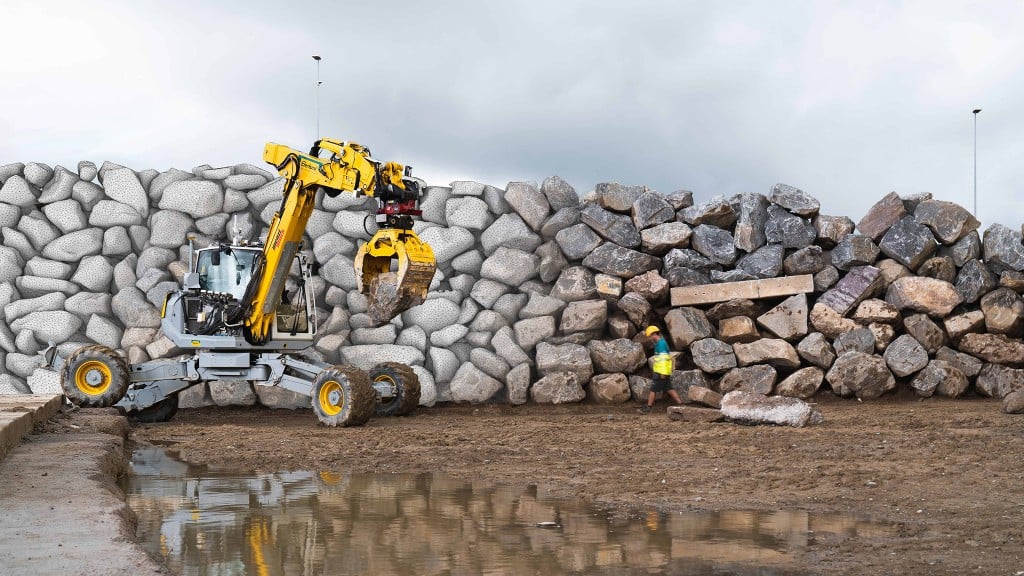 (VIDEO) Advanced sensors and algorithms allow autonomous excavator to build stone structures