JLG 400SC crawler boom lift delivers maximum traction and floatation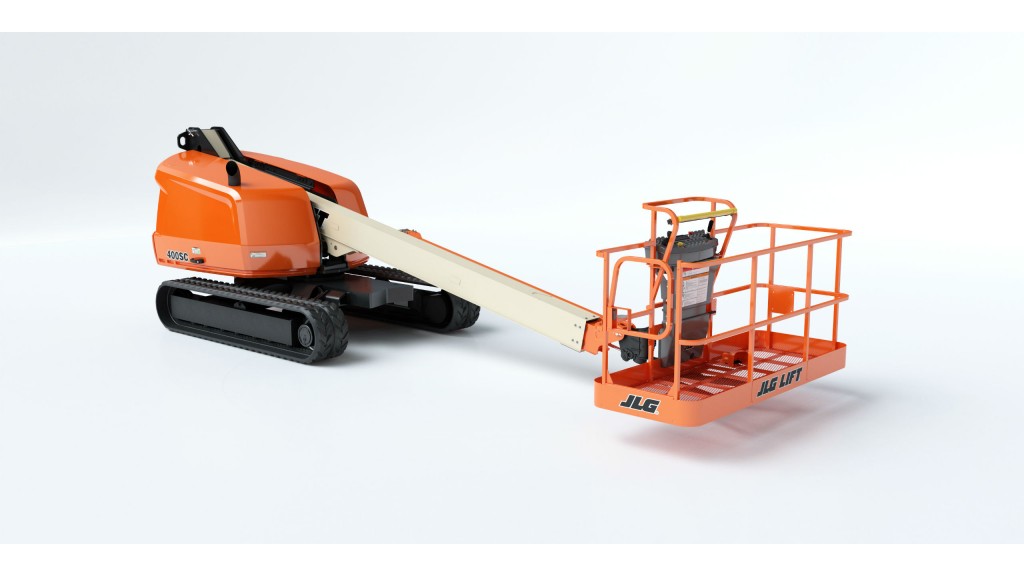 JLG is showcasing the new JLG 400SC Crawler boom lift at booth #4413 during The Rental Show 2018. This 40-foot lift features tracks instead of conventional wheels for use on various terrain. It boasts high flotation thanks to surface pressure being evenly distributed across the length of the tracks, making it ideal for use on muddy or soft ground. "This track provides operators with the ability to work in areas where traditional booms cannot due to ground conditions, including snow," said Bill Dovey, senior product manager booms for JLG. "With a low, 5.2 psi ground-bearing pressure, the 400SC can be used on surfaces such as concrete and sidewalks."
The 400SC enhances productivity with the highest capacity in its class —600 pounds unrestricted and 1,000 pounds restricted—allowing operators to carry more tools and materials to the worksite. Faster function speeds and multifunction capabilities also boost productivity, allowing operators to perform multiple operations simultaneously.
Fleet owners and end users will also enjoy a low total cost of ownership thanks in part to variable-speed engine control that improves fuel efficiency and reduces overall operating costs. The 400SC has a heavy-duty hood made of DuraTough, a highly impact-resistant material that results in less maintenance and greater protection for sensitive components housed underneath it.
The unit comes standard with JLG SkyGuard® enhanced control panel protection and rubber tracks. Optional steel or steel with rubber puck tracks are available.
Company info
Related products