Snorkel brings three latest product launches to the Rental Show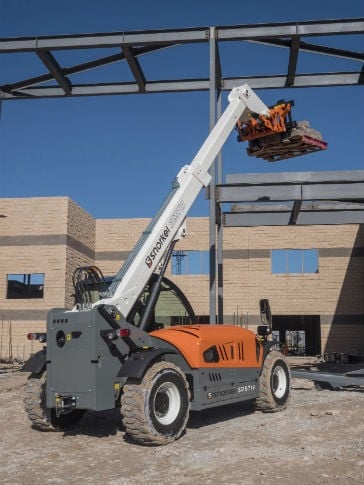 Snorkel, will bring three of its latest product launches to The Rental Show 2018, taking place in New Orleans, Louisiana, this week. On its 3,000 sq. ft. (278sqm) booth in the Construction Hall at the show, Snorkel will give rental companies the opportunity to see some its latest innovations 'in the metal', including the Snorkel S3215L lightweight electric scissor lift, the Snorkel TM16E telescopic mast lift, and a new compact telehandler, the Snorkel SR5719.
The new Snorkel SR5719 compact rough terrain telehandler is now available to order in the USA. Capable of lifting up to 5,732 lbs. (2,599kg), with a maximum lift height of 19 ft. (5.79m) and a maximum forward reach of 10 ft. 4 in. (3.14m), this competitive telehandler is an ideal lift for contractors and rental companies, as it can be easily transported and delivers high levels of operator comfort. This compact unit features a Tier 4 Final Yanmar engine, and weighs just 10,360 lbs. (4,700kg). Snorkel will also be displaying the brand new Snorkel S3215L lightweight electric scissor lift. Designed to deliver the same heavy duty durability of a construction-tough electric slab scissor lift, the S3215L has been strategically designed to deliver a much lower overall weight and floor loading than a conventional scissor lift. This has been achieved by using lighter weight materials, such as aluminum, where possible without compromising the stability and durability of the lift. With a maximum working height of 15 ft. (4.57m), this lift weighs just 2,100 lbs. (952kg) and has a floor loading of just 195 psf. at maximum capacity, which is 670 lbs. (303kg).
Visitors to the show will also see the new Snorkel TM16E, which is the larger version of the Snorkel TM12E launched at The Rental Show in 2017. The Snorkel TM12E is an electric drive version of the original TM12 self-propelled telescopic mast lift, that now incorporates a zero inside turning radius and a roll-out deck extension as standard. The Snorkel TM16E takes the TM12 concept to new heights, capable of reaching a maximum working height of up to 22 ft. (6.7m), with a platform capacity of 500 lbs. (227kg), whilst retaining the same compact dimensions of the TM12 and weighing in at just 2,360 lbs. (1,070kg). All three of the new lifts are backed by Snorkel's two year parts and labor, and five year structural warranty as standard, and made their initial U.S. debut in January 2018 at the World of Concrete and CRA Rental Rally trade shows in Las Vegas, Nevada. Alongside the new models, Snorkel will have 11 established models on display, including the new Snorkel 660SJ telescopic boom lift that entered full production in late 2017. Snorkel will also show the Snorkel E-Z Loader E-Z18 custom delivery truck which is popular with rental companies for the efficient transport and delivery of rental equipment, as well as electric slab scissor lifts and low level access products.
Company info
Related products
Related Articles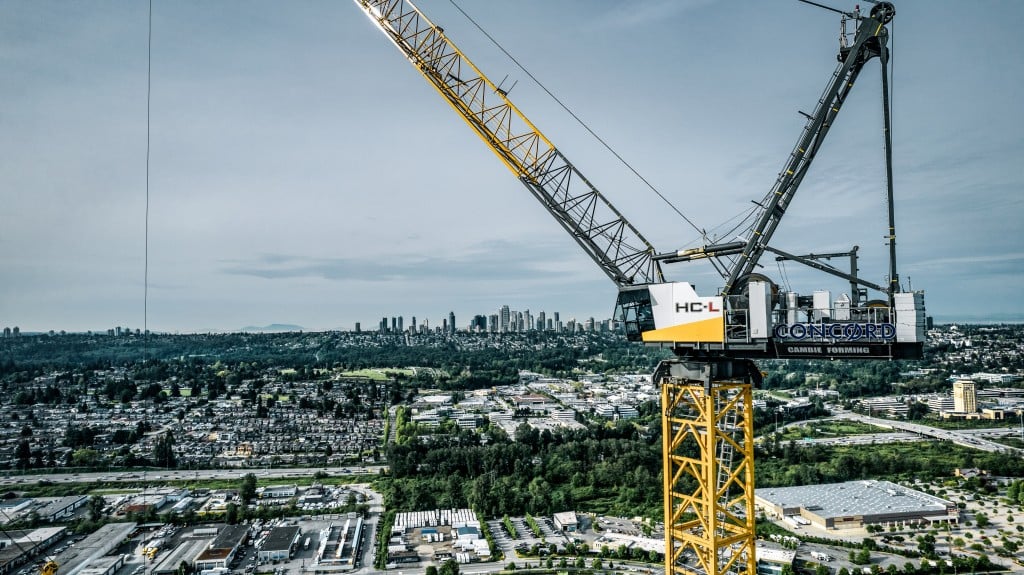 Cambie Forming to build 56-storey Burnaby residential building using newly bought Liebherr tower crane