Ammann heavy tandem rollers offer oscillation or traditional vibration
Ammann has introduced two new heavy tandem rollers that feature Oscillation, a gentler compaction method with a host of benefits.
The Ammann ARX 90 and ARX 110 Articulated Heavy Tandem Rollers can operate in oscillation mode or with traditional vibration, allowing the operator to choose the best method for the job.
Oscillation eliminates about 90 percent of the stress on materials when compared with a traditional circular vibratory system. This is important when compacting on bridges, over sewers and utility lines and near buildings where a traditional vibratory approach can cause damage.
Oscillation uses less force but delivers both vertical and horizontal energy, essentially massaging the aggregates into place. The drums maintain constant contact with the ground and deliver both static and dynamic forces.
The ARX 90 and ARX 110 with oscillation can bring substantial benefits to jobsites. In asphalt applications, they are able to work on hot mats sooner than traditional rollers, and they are able to stay on cold mats longer, too. This greatly expands the compaction window, essential for time-pressed crews.
The rollers also are great fits for sealing asphalt joints. The massaging motion of oscillation provides enough energy to break down the hot asphalt - yet does not damage the adjacent cold mat.
When working in soil applications, the compactors prevent damage to sensitive structures and over-compaction.
For those occasions when oscillation is not required, the ARX 90 and ARX 110 with oscillation feature heavy-duty, two-stage vibrator. Each drum has an independent vibratory pump. Amplitude and frequency are easily adjusted from inside the cab. The non-split drums offset up to 17 cm on both sides.
The compactors are available with Tier 4 Final or Tier 3 engines.
The cabs of the ARX 90 and ARX 110 with oscillation are spacious, comfortable and quiet.
Operator-friendly features include a unique multifunctional display in the steering wheel, a tiltable and adjustable steering column and control switches on the armrest. Onboard diagnostics quickly alert operators to issues.
The controls make the machines easy to operate. They are responsive, too, with articulated steering and an articulating oscillation joint that enables work in crab mode. A differential lock is standard.
A 170-degree rotating and sliding seat enables visibility with excellent sight lines to drum surfaces, edges and spraying bars.
Service points are easy to access, and the roller's single-drum pump requires minimal maintenance.
Company info
Related products
Related Articles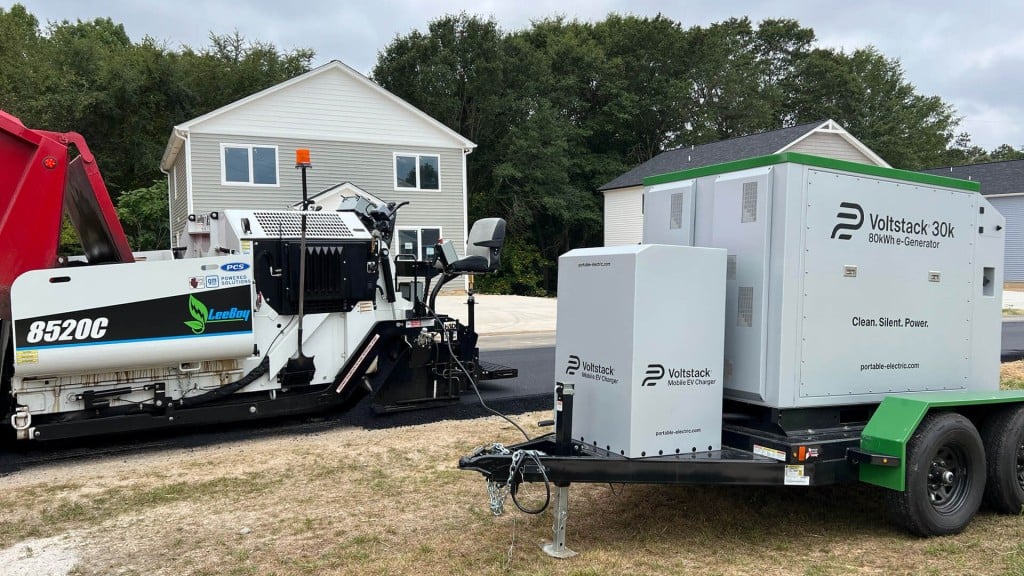 How LeeBoy and Portable Electric are advancing electrification in asphalt paving