Association of Modified Asphalt Producers and World of Asphalt to host annual events simultaneously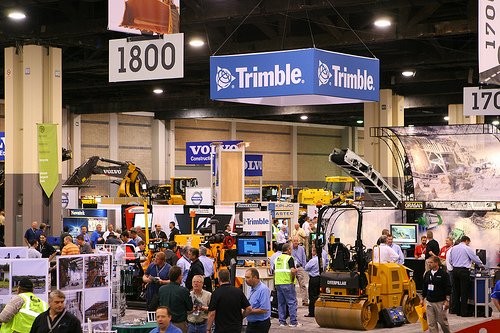 Just a reminder to our members that for the first time ever, AMAP will host its Annual Conference and Workshop in conjunction with the 2013 World of Asphalt event. The conferences will happen simultaneously in San Antonio, Texas, March 19-21, giving participants the chance to enjoy all that both events have to offer.
AMAP's 14th annual conference will be held at the Embassy Suites San Antonio Riverwalk-Downtown, while the San Antonio Convention Center will be the site of World of Asphalt 2013. Your official AMAP name badge will entitle you to visit the World of Asphalt exhibits without an additional charge.
On Wednesday, March 20, from noon - 6 p.m., the AMAP general session at the Embassy Suites Riverwalk will break so that our conference attendees are free to spend the afternoon exploring the exhibits at World of Asphalt. A free shuttle will transport attendees to and from the San Antonio Convention Center, returning guests to the Embassy Suites hotel in time for AMAP's annual Wine and Dinner Hall of Fame Banquet.
We are delighted to induct Carl Monismith into our Asphalt Paving Hall of Fame. A member of the Faculty of the Department of Civil and Environmental Engineering at the University of California, Berkeley (UCB) since 1951, Professor Monismith is internationally recognized for his work in the fields of pavement design and rehabilitation and asphalt paving technology.
In this tight economy, AMAP's partnership with World of Asphalt will give all those with vested interest in the modified asphalt paving industry the chance to experience both events without incurring additional travel expenses, and those interested in attending are encouraged to mark their calendars now. Registration information will be posted on the AMAP website at www.modifiedasphalt.org in mid-December. For information on World of Asphalt 2013, visit www.worldofasphalt.com.