Perkins shows largest Syncro engine for the first time at World of Concrete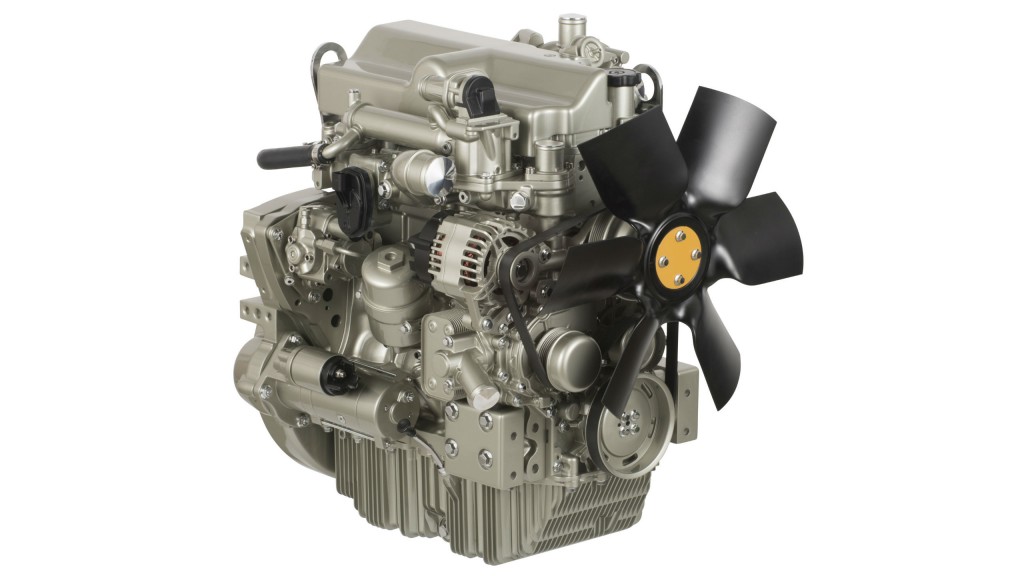 The Perkins line-up of four Syncro common rail electronic diesel engines is topped by the four-cylinder Syncro 3.6 litre unit that was displayed for the first time in North America at the World of Concrete Show in Las Vegas, January 23 - 26.
The range includes the Perkins Syncro 1.7, 2.2, 2.8 and 3.6 litre products, delivering from 29 -100 kW (39 -134 hp) of power and between 120 - 550 Nm torque. The Perkins Syncro 3.6 litre engine provides those top numbers - up to 134 hp and 550 Nm. The Perkins Syncro 1.7 litre is a three cylinder engine; the others have four cylinders.
Key to the Perkins Syncro range capabilities: all are U.S. EPA Tier 4 Final and EU Stage V certified. And they are also 'good to go' in lesser-regulated countries, too, thanks to a common core.
"Perkins is globally prepared with the Perkins Syncro 3.6 litre engine," said David Nicoll, Director of Marketing & Dealer Operations. "Our engine is modular, which enables original equipment manufacturers (OEMs) to meet all global emissions standards from one core platform, including U.S. Tier 4 Final, EU Stage V, Tier 3 for lesser regulated areas, and beyond. This enables OEMs to design their machine once, for multiple territories, saving valuable development expense."
"It's also designed for OEMs with tough applications in mind - and it allows them to downsize their machine's engine space at the same time adding efficiency. Taking advantage of electronic turbocharging ensures the Perkins Syncro 3.6 litre responds faster when the operator requires extra power and torque on the job site," he said.
Nicoll said the engine is already running with a number of European Stage V as well as North American OEMs in prototype stages; North American customers, in particular, will benefit from that experience as the engine comes on line at the company's manufacturing center in Peterborough, UK. "We're also developing capacity to manufacture the engine globally, including in the United States. Ultimately the multi-region production capability will provide OEMs with short, consistent lead times and the business stability they value."
The standard for quiet Perkins customers appreciate a quiet engine. "So much so," said Nicoll, "that we have designed-in quietness from the product's inception. In back-to-back testing versus our previous generation engine, the Perkins Syncro 3.6 litre is 4 dB quieter at lower engine speeds and 3 dB quieter at full load."
In his role of Director of Marketing, Nicoll also "looks after" the Perkins Syncro 2.8 litre engine that was shown first at Conexpo 2017, also in Las Vegas. The Perkins Syncro 2.8 litre combined with the Perkins Syncro 3.6 litre provide similar flexibility - and together they are targeted at such off-highway machines as wheeled loaders, tractors, telehandlers and excavators. "We've engineered these products to integrate into more than 80 different customer machine models," he said. "These engines, along with their smaller Perkins Syncro counterparts, have a bright future."
The new Perkins Syncro 3.6 litre, like all Perkins engines, is supported by Perkins global distribution network that provides a uniformly high level of service, parts availability and technical expertise anywhere in the world.
Company info
Related products
Related Articles
Technology can help fix Canada's infrastructure and housing challenges, says KPMG survey