Hex multi-purpose rubber tracks available in 13 sizes from EarthForce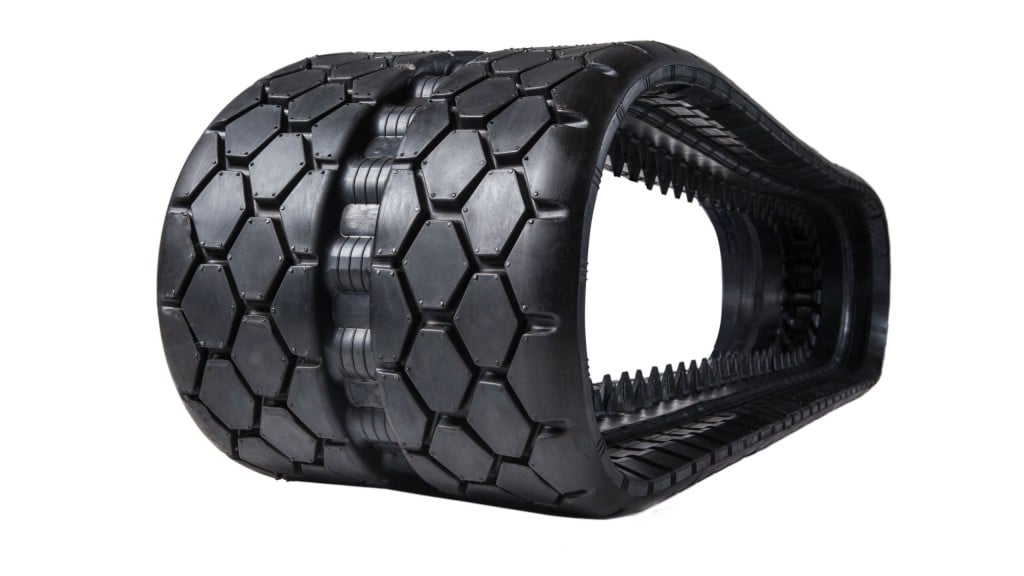 EarthForce has expanded its product line with new Hex rubber tracks for compact track loaders.
Designed with customers in mind, EarthForce says that the new Hex rubber tracks have the most traction and versatility on all surfaces and ground conditions. The multi-purpose tracks give operators a smooth ride – easily travelling across asphalt, concrete, dirt, sand and mud as well as established surfaces such as grass and lawns.
The tracks are available in 13 sizes.
Available sizes:
• 180x72x39
• 180x72x45
• 250x72x39
• 250x72x45
• 320x86x45
• 320x86x49
• 320x86x52
• 320x86x50
• 450x86x52
• 450x86x55
• 450x86x58
• 450x86x56
• 450x86x60