State-of-the-art Smico/Symons Screens facility to cut lead times, improve efficiency and accommodate future expansion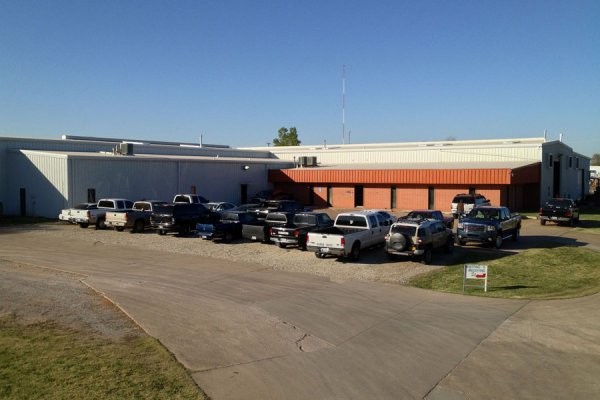 Smico/Symons Screens, now based near Oklahoma City, OK, recently moved into a new, state-of-the-art office and manufacturing facility that will improve manufacturing efficiency, shorten lead times, improve test lab capabilities and parts delivery and make room for expected company growth in 2013 and beyond. For more than 75 years, Smico/Symons Screens has specialized in fabricating custom screens, feeders, conveyors, wear parts and other processing equipment around the individual application and specification requirements of its customers. Focusing more than 75 percent of its business on customization, Smico/Symons Screens is able to meet unique customer needs in a quick and affordable manner.

The company is using the larger 45,000-square-foot (4,180-square-metre) facility to house innovative new equipment, such as its new high-definition plasma cutter, modern overhead crane system and CNC machines, that improve production speed by more than 50 percent on average. In addition, the company plans to expand to another shift next year and further increase the facility size in the foreseeable future on its accommodating five-acre campus.

The new facility is already stimulating more parts sales through its expanded capabilities to manufacture replacement wear parts for all Smico and Symons product lines. The operation will be even further streamlined as it prepares to keep up with high demand and projects a maximum 48-hour turnaround time on all parts. The increase in manufacturing space also provides added room for the company's test lab operation that has accurately simulated specific application details for hundreds of customers to ensure ideal end product results – no matter the age of the operation or previous equipment. Customizing equipment solutions to the existing structure helps minimize retrofitting and structural material costs.


"This new facility allows us to dedicate ample room for all departments and invest in new innovations, ultimately taking our production and efficiency to new heights," stated Erick Heald, co-owner of Smico/Symons Screens. "Our quality expectations are still at the same premium level, but now we have created an environment conducive to faster turnarounds while maintaining our innovative solution approach to each customer. I'm excited to expand our reach and niche in North America and throughout the world."

Smico/Symons Screens' manufacturing roots date back to 1937 when many of the concepts it has further advanced were developed and founded under the name Productive Equipment. Through mergers and acquisitions, including Symons Brothers Screen Company in 2009 and its more than 80 years of history manufacturing high-end screening equipment, the company is now able to serve customers globally in a variety of markets where custom wear parts and processing equipment are needed to maximize efficiency. A few of its most popular products include: the DH2 Vibratory Screener heavy-duty, high-frequency screen that is one of the most application flexible in the industry; the Vibroset Vibrating Screener light-duty, high-frequency screen; and the Symons Aggregate Series of screens that are capable of handling nearly every wet, dry, small or large application requirement.

Company info