Rental Trailers a Wise Investment for Rental Village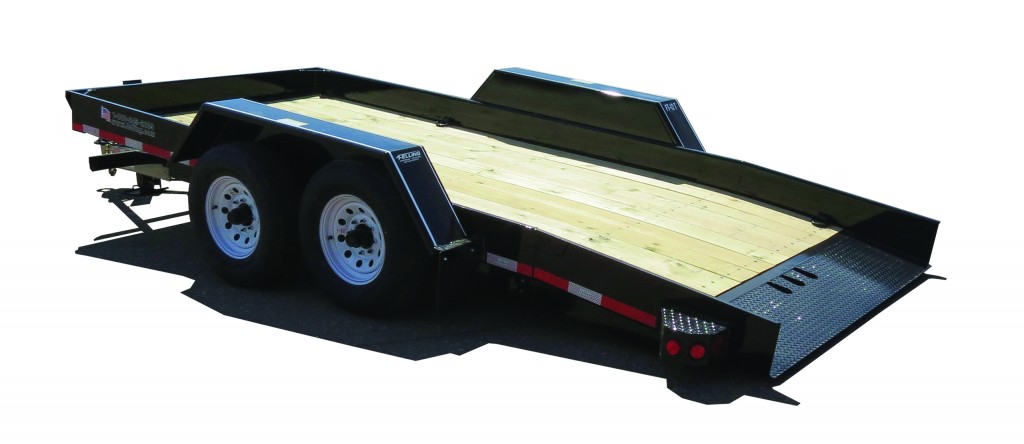 Adding trailers to their rental fleet has been a great investment for Rental Village in Ontario, despite facing challenges within the province regarding liability insurance.
Ralph and Dawna Monette started this family business in 1983 in Carleton Place, Ontario, west of Ottawa. In 1998, they retired from the business after preparing their sons, Terry and Mark, to lead the operation. Since then, the sons have opened three more outlets in the region: Perth in 1998, Smith Falls in 2001, and Stittsville in 2007.

Mark Monette, Director at Rental Village, says that he looked long and hard for the ideal trailers. In 2014, he chose to work with Felling Trailers.

"We had several requests for trailers and decided to offer three Felling Trailers," he says. The models they offer are the FT-6 DT Single Axle Dump Trailer, the FT-10 DT Tandem Axle Dump Trailer, and the FT-12, a 16-foot Pan Tilt Utility Trailer.

It took Mark three months to secure the proper liability insurance. Offering options that help prevent accidents aided in meeting strict insurance and liability rules.

Trailers must also be certified annually by the governing body that licenses trailers. According to Rental Village, offering Felling trailers has ensured that the yearly re-certification process is not an issue.
Mark points out, "Our customers often comment about how well the trailers tow or hold a load, which is always great to hear. The trailers are well-built, which is why we have many of our customers coming back to rent again."

The Felling trailers are accessorized with everything from wheel chocks to ramps. One customer who has previously owned numerous trailers and rented the loaded trailer said, "There is nothing you wouldn't want on this trailer."

Mark says that there are three factors that make Felling Trailers a good partner for Rental Village: quality long-lasting product, simplicity and a professional sales staff focused on building lasting relationships. "When it comes to trailers, you can't reinvent the wheel, but you can make it easier, and that is what Felling Trailers has done."

Three years after adding the trailers to their fleet, Rental Village hasn't had any failures due to manufacturing issues - even with the tough, ongoing use of the trailers. Best of all, Mark appreciates the rental revenue that the trailers have brought in. "The return on investment on the trailers has been very good, despite the added insurance costs. The dependability and high quality of the trailers has made the investment in Felling trailers a very wise choice for us," he says.