A unified management platform for Heavy Civil Construction
Estimating, planning, scheduling, field tracking, equipment maintenance and business intelligence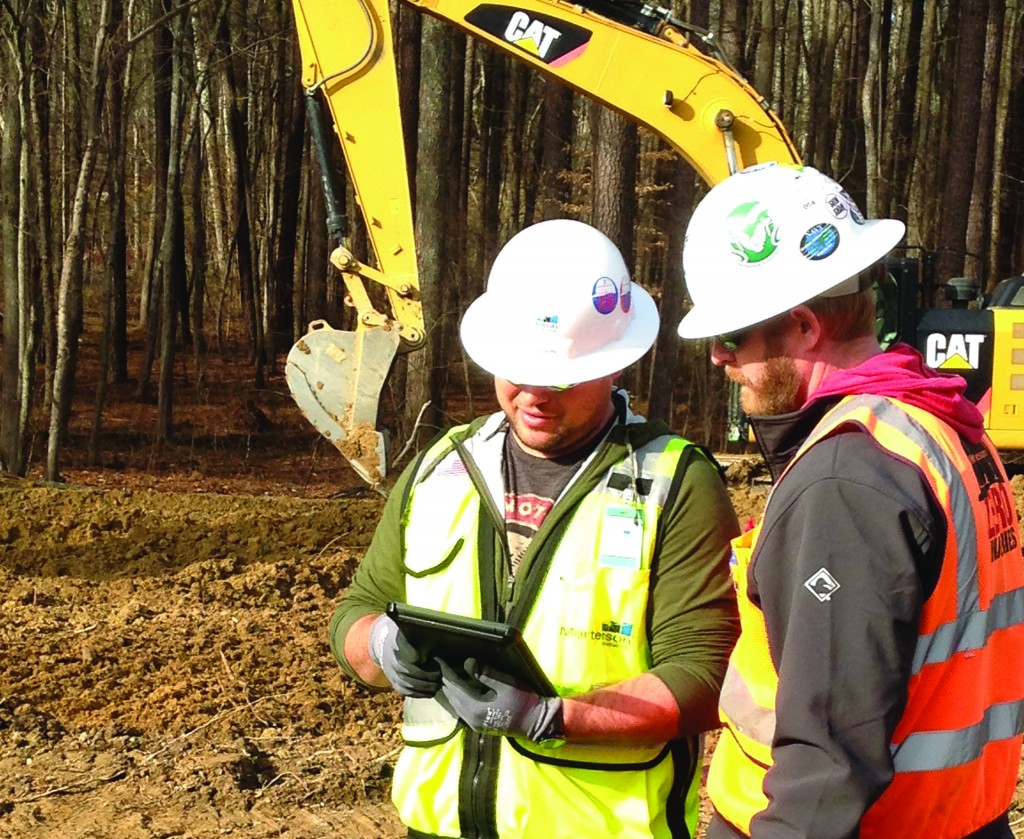 The rise of technology in the heavy construction industry has brought with it a growth in construction management software options. There are many different types of product on the market - so many that selecting the right one, or the right package, can be a challenge.
Contracting companies that buy new software for each task can find themselves bogged down with redundancies, unnecessary tools and other problems. For operations looking into adding management software, selecting something that comes as a package and runs as a platform is the better approach.

Today's construction companies are looking more and more toward software as the answer to many of their organizational and operational challenges, said Paul McKeon, CEO of B2W, a software development company that has taken the single platform operation to heart. Founded in 1993, B2W grew from a single software offering to now offer a broad selection of tools for construction management in the heavy and civil contracting sectors.

"Companies in the heavy civil construction space have come a long way in the last few years in terms of embracing software - I think construction in general is often looked at as the last bastion of enterprise software," said McKeon. "It's been a laggard space, but the technology has changed substantially over the last ten years, and certainly more recently with the inclusion of things like smartphones, tablets and so forth."

The rise of portable connectivity has expanded the way in which people work, and contractors are beginning to draw from that.

"People used to go out in the field and collect information on a laptop, using an Excel spreadsheet. But, you have to wait for your laptop to boot up, there isn't that level of real-time connectivity. Smartphones and tablets have changed the way people are running their business and the way that they look to operate," he said.

Increased efficiency thanks to software improvements is also driving many companies toward the use of management software. With narrow margins and challenging competition for jobs, anything that can help improve the bottom line is important. That means companies need to get the tools that are right for them - and not for someone else.

"What people are looking for today is a platform of tools that covers the entire construction workflow, rather than just going off and buying disparate tools," he said. "The weakness with most software products in the market today is that contractors end up with multiple tools."

For example, a customer may buy a product to track productivity in the field.

"They need to have an accurate, up-to-the-minute list of employees, equipment, jobs, phase codes and the other things that drive operations in the field," he stated. "Now, imagine that you just put all that information into one tool, and then you buy another one that manages scheduling and dispatching - but you have to enter that information again and keep it up to date. Imagine if there are four or five separate software tools and you need to manage that information consistently across four or five separate products."

One platform, many tools
That is the challenge that B2W has set out to answer with its ONE Platform of products. It offers multiple tools that handle a variety of estimating, operations and business intelligence tasks, all in a manner that allows for collaborative and interchangeable information exchange.

"Our bellwether product was our estimating tool, which was formerly known as Bid2Win. A number of years ago, we began to realize that our customers in the market wanted more than just an estimating tool, so we began to develop a series of operations tools," said McKeon.

Areas such as safety reporting, scheduling and others are all made easier when a platform approach is used.

"In the past people would get a job and... 45 or 60 days later they would get a report from accounting that tells them how they did. Using our B2W Track tool, for example, every time a foreman fills out a field log - today's production, labour use, equipment use, material use - the minute they save that it gives them an instant comparison around what that work should cost based on the estimate, what it did cost, and whether they made or lost money," he explained. "It gives management that visibility every day, and that lets them make adjustments in the field before they're 60 days down the road and find out they lost a ton of money."

A scheduling and dispatching tool allows for the scheduling of crews and equipment over time and across job sites, providing managers the opportunity to ensure that staff know the jobs they're supposed to do, where those jobs are and how the equipment and supplies they need will be delivered, for example.

The B2W Maintain tool is helpful for keeping preventive maintenance of equipment on track, a huge potential cost savings.

The most recent addition is B2W Inform, which creates and manages electronic forms for nearly every piece of information required to get the job done - and replaces the vast amount of paper that would have been used for that job in the past.

"If you go into a company and see they have many forms that are filled out in the field, we can reduce that to something they can fill out either on a smartphone or on a tablet, and that then creates a lot more opportunity for insight metrics and analysis," McKeon said.

Farewell to paper reports
For Alberta's Bluebird Contracting Services, part of the Trotter & Morton Group of Companies, who recently adopted B2W Inform as part of their software platform, the main need is to eliminate paper forms from its safety programs. Bluebird used numerous paper-based processes for recording its weekly meetings, inspections and incident reporting, as well as the background operations. According to Scott Adams, B2W Systems Specialist at Trotter & Morton, the delay in getting information from the field about operations and safety is problematic, slowing down decisions and response.

"With Inform, we customize forms for the specific information we need to capture, and we lead employees down a path to providing responses in a structured format," said Adams. "We take away opportunities for errors and make it easier to fill out the forms by using drop-downs, checkboxes, data binding to our B2W operations database and other functionality within Inform."

B2W Inform can be set up to trigger automated alerts and notifications if there's a need. For example, an incident report form can be designed so that if the user checks the 'yes' box for an injury, an automatic notification is sent to specific recipients.

"The value of Inform is supported by the fact that, as more and more people in our organization are exposed to it and use it, we've seen a continual increase in requests and ideas for using it in other areas and for new purposes," Adams said. He expects to see other divisions of Trotter & Morton using Inform in the future.

In the end, the benefit of any product is how it impacts the bottom line. McKeon said most companies that adopt software platforms to help with their operations see a return quickly.

"It's fair to say that they can recover their investments within the first year or even the first part of a full construction season," he said. "It's better information, available more rapidly, that gives them what they need to manage their business profitably."
Company info
99 Bow Street, Suite 500
Portsmouth, NH
US, 03801

Read more
Related Articles
As one of the latest models in the R2-Series excavator lineup, the Bobcat® E88 delivers durability, performance and quality for more productivity. Technically speaking, it's a compact machine, but it brings big performance with its redesigned engine and optimized lift performance, plus undercarriage and counterweight improvements. All these enhancements make this excavator one of the highest-performing models in its size class. With impressive over-the-side lift capacity, you can dig with greater confidence over the side of the machine. Put it to the test against similar models from other manufacturers. You'll see that the E88 can outwork the competition.