What's driving vocational truck purchasing decisions?
Telematics is just the start of what professionals expect to see in the next wave of technological improvements for vocational fleets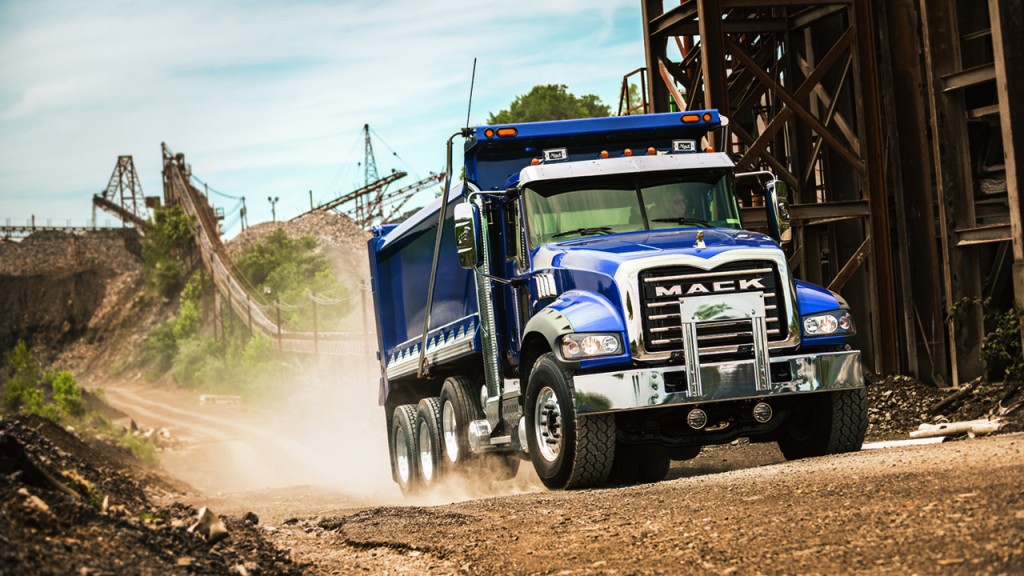 The advancement of new technology, growing interest in new types of fuel options and the overarching desire for greater efficiency are driving purchasing decisions when it comes to vocational trucks.

Owners of dump trucks, service trucks, short-haul and other vehicles that need to handle urban environments, rugged jobsites and heavy loads are looking towards the future in many ways with their purchasing decisions. According to experts with the National Truck Equipment Association (NTEA), buyers are looking to improve their equipment and operations while ensuring efficiency remains at the forefront.

"Leading trends will likely include improving efficiency and productivity. Optimizing the drivetrain is important, and some features that improve fuel use are being considered," said NTEA Managing Director Doyle Sumrall.

Choice when it comes to various parts of vocational trucks is important to buyers who want to configure their fleet to the specs that best meet their needs, said George Survant, NTEA Senior Director of Fleet Relations.

"Lightweight body components are becoming increasingly more attractive to truck buyers, and there is greater demand for additional safety features on fleet truck offerings, like collision avoidance, lane departure warnings and advanced traction control," he said. "In addition, we're seeing modest growth in alternative fuel offerings like CNG and LNG in some markets."

Connectivity is adding efficiency to fleets as well, noted Chris Lyon, NTEA Director of Fleet Relations.

"Drive cycle data continues to play a role in decision-making, as more and more fleet managers have access to fleet-specific data," he said. "They can use this information to analyze and prepare cost models for decisions on advanced technology as well as powertrain optimization."

Emissions encourage alternative fuel options
As vehicle manufacturers continue to incorporate new features to improve emissions from their engine offerings, vehicle owners are working to find new ways to manage those costs and requirements as they buy and upfit new trucks in their fleets.

Those emissions changes have pushed many operators towards alternative fuels, Survant noted.

"Emission controls and regulations can affect some of the traditional upfit offerings, and buyers are occasionally faced with a decision about how they will adapt a legacy design to new restrictions," he said. "Some companies are responding without the regulatory pressure ... and pressing for greater penetration of alternative fuel solutions, but there is a strong geographic component to these changes."

Sumrall said that OEMs are attempting to resolve challenges surrounding emissions concerns, but alternative fuels are likely the future for these improvements.

"The higher price and maintenance cost factors involved with engine changes due to emissions will likely continue. However, OEMs have been able to work through and resolve many of the issues experienced at the onset of some of these changes," he explained. "Renewable diesel is finding a place within the segment, especially on the West Coast, along with biodiesel and other renewable fuels. They represent small percentages of total production, but these numbers are growing.

Electrification of workplace tasks is aiding to reduce fuel costs, and there is a growing interest in propane, especially among larger fleets, Sumrall added.

Growing connectivity a boost
Survant said that there is a growing perception surrounding the need for Automated Vehicle Location (AVL) and Global Positioning System (GPS) units in vocational trucks, and thus the deployment rate has been increasing steadily.

"The savviest buyers are asking that these systems be installed during the upfit process," he said. "Retrofits of existing equipment are dominated by small local contractors."

Connectivity and technology is moving many fleets into the future, with more telematics solutions and functions being incorporated to allow managers a greater view of what their vehicles are doing on the road. Vocational trucks used in construction-related duties - such as concrete mixers, gravel trucks and the like - can be routed more expediently and efficiently to deliveries, maintenance teams can diagnose and make repairs more quickly, and drivers can be coached for better practices thanks to the data captured by these systems. In many cases, monitoring can be handled by the truck OEM and important notices passed along to fleet managers when necessary.

"Use of telematics is becoming more widespread. Most OEMs offer basic elements, and many fleets are choosing to add more robust systems," said Sumrall. "The ability to know what their trucks are doing and where they're going is key, as is the opportunity to help drivers optimize vehicle operation. More advanced fleets are using drive- and duty-cycle data to enhance current trucks and design new purchases."

Future growth surrounds technology
Telematics is just the start of what professionals expect to see in the next wave of technological improvements for vocational fleets. It's expected that everything from how engines idle to cruise control will be part of the connected vehicle in the near future.

"Active idle management continues to trend, as unnecessary idling wastes fuel and increases wear," said Lyon. "Low-cost opportunities within technology development include engine start and stop operations."

Sumrall said that a variety of opportunities for vehicle management will likely be exercised going forward.

"Active and adaptive cruise control [systems that monitor and control the distance between moving vehicles] along with lane departure warning systems and safety innovations are next-level opportunities," he said. "Utilizing data, such as drive and duty cycle analysis, will continue to become a more widespread practice."

Survant agreed, noting that telematics solutions covering a wide range of operations are likely to be the next step for many fleet operators.

"The introduction of platform technology will be the springboard for the interconnected vehicles of the future and the increasingly sophisticated safety technology built into current and upcoming offerings," he said.

Continued innovation in fuels, including an increase in the use of propane, is likely as well.

"The increasing number of effective powertrain options beyond traditional gas and diesel will set the stage for truck buyers to build a portfolio of different powertrain options best suited to meet local and job tasks with tailored solutions," Survant concluded.