Dominion adds two larger capacity Fiori dumpers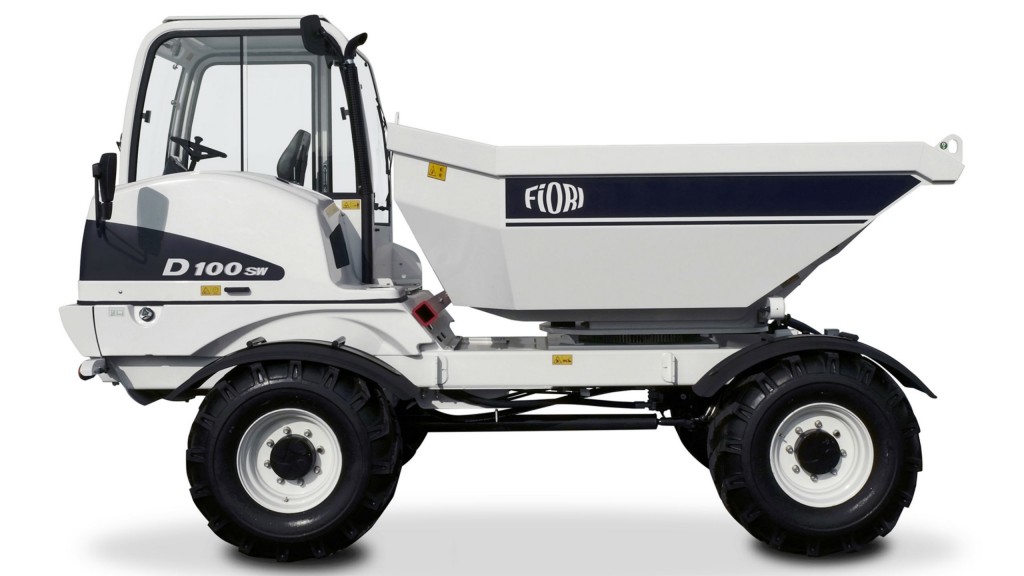 Having introduced the compact Fiori D40 articulated dumper to the U.S. market earlier this year, Dominion Equipment Parts LLC has now announced the availability of two similarly versatile, larger capacity models. The Fiori D70 SW and D100 SW dumper trucks with tipper body and swivel bed with 180-degree, trilateral dumping ability are based on robust, straight framed carriers with four-wheel steering (4WS). The unique truck design offers a speedy lightweight alternative to tracked carriers for jobs that make a wheeled off-road machine preferable.
Curt Unger, Morooka/Dominion VP of Sales, said: "Fiori dumpers are so unique that we've barely started to scratch the surface of their applications here."
The operator's seat and steering column of all three models reverse direction with the pull of a lever. The operator can pull the dumper behind the cab while driving to pick up a load, then turn around in the FOPS/ROPS cabin to drive the dumper ahead of the cab to the dumpsite. "Essentially there's never a need to back up or find a place to turn the rig around. We have one rig working on a narrow tunneling project. He drives the rig to the heading, spins his seat around and drives back out."
The ability to use the same wheel path away from a dumpsite that were used to approach is an advantage for any restrictive access, such as those crossing high-value landscapes or environmentally sensitive areas.
The D70 SW and D100 SW have large load capacities of 7,000 kg (7.7 U.S. tons) and 10,000 kg (11 U.S. tons), respectively. Yet empty, the D70 weighs 10,141 pounds. Operating weight of the D100 is just 12,125 pounds.
"It's the robust straight-frame design," Unger said. "An articulated design can't achieve these load capacities without significantly increasing carrier weigh to beef up the joint and center pin. Implementing a simple straight frame not only maximizes payload but lowers unit price. The articulated units you see in this size class don't give you any more load capacity but cost up to twice as much - and even then won't have the reliability or versatility of our Fiori trucks."
The versatility of the D70 and D100 are in large part due to their 4WS maneuverability combined with the rigs' ability to dump left, right or straight off the back. "Switch from standard steering to four-wheel steering to crab steering, all wheels turned to the same direction," Unger said, "Anywhere the rig will fit, you can get it in there."
The units come with street lights that allow them to drive on roads. A hydrostatic, two-range transmission lets operators choose between low range for "working speed" and high range for "road transfer" speed.
Unger said that the Fiori wheeled dumpers broaden the range of small and mid-sized solutions Dominion offers its customers. "Some applications require the low ground pressure and sure-footedness of our Morooka rubber tracked carriers. Our Fiori wheeled dumpers offer customers a faster vehicle with a similarly versatile, compact, low ground pressure footprint when jobsite conditions permit a wheeled machine."
Company info
Related products
Related Articles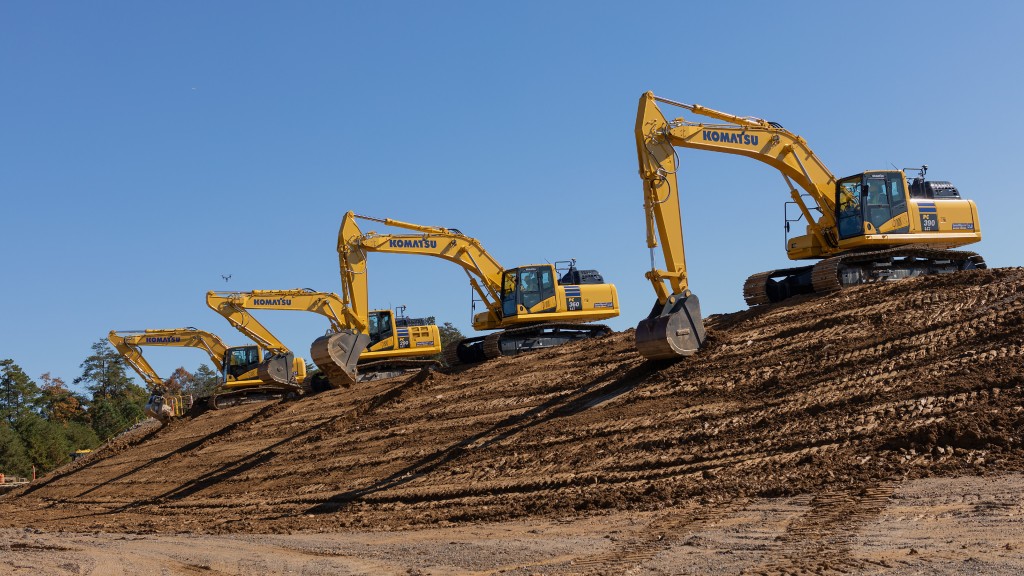 Intelligent Machine Control 2.0 from Komatsu adds productivity to excavators