JCB receives AEM Pillar of the Industry award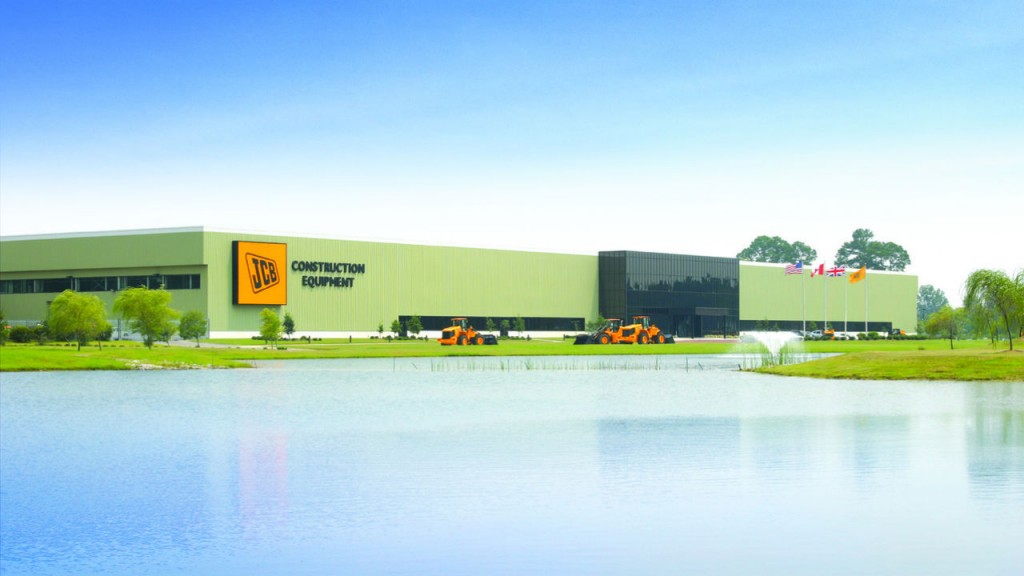 JCB has been honored with a "Pillar of the Industry" award by the Association of Equipment Manufacturers (AEM), reflecting the Savannah-based company's work throughout the past year to improve the business environment for the equipment manufacturing industry. JCB was also praised for its efforts to advocate for pro-manufacturing solutions, and for its participation in AEM's "I Make America" grassroots program.
"With a new Congress and administration in Washington this year, equipment manufacturers did a better job than ever at communicating our industry's priorities to our elected leaders," said Dennis Slater, AEM president. "AEM is thrilled to honor JCB as a Pillar of Industry for their outstanding commitment to advancing policy priorities essential to the equipment manufacturing industry."
"As a leading construction and agricultural equipment manufacturer, we're grateful at JCB for the opportunity to promote policies that support manufacturing jobs and help America's manufacturers to compete on the global stage," said Richard Fox-Marrs, president and CEO of JCB North America. "And we're especially proud to have supported AEM's 'I Make America' campaign, which has struck a chord with our state and federal leaders, and our workforce, and helped remind all Americans that a strong manufacturing base is a national asset to be valued."
This year's "I Make America" campaign - themed "Our Products. Our Jobs." - brought a record number of elected officials to AEM member companies across the country. In addition, AEM members descended upon Washington in September for the first-ever I Make America Fly-In, where member company executives visited with 100 congressional offices and administration officials, to advance the industry's policy priorities.
AEM is a North American-based international trade group representing more than 900 companies and more than 200 product lines in the agriculture, construction, forestry, mining and utility sectors worldwide.