Klondike lubricants make debut in Quebec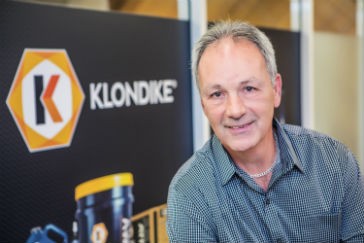 A Canadian company whose products are built to withstand the extreme operating conditions of Quebec's most rugged terrain and industries has expanded its operations into Quebec, opening an office in Quebec City earlier this month.
Klondike Lubricants Corp began offering its leading-edge oils and lubricants for on- and off-road heavy-duty vehicles and equipment to Quebec dealers and their customers, headed by Business Development Manager Michel Breton.
Michel brings close to 30 years of experience in the Quebec oils and lubricants industry and feels strongly that Klondike is a strong fit for the hundreds of commercial and industrial organizations needing top-quality products that perform under the harsh operating temperatures that Quebec weather can bring.
"Having served customers across Quebec for more than 28 years, I know the needs of automotive and industrial equipment operators across the province," says Michel. "And I'll be using this knowledge and experience to build a network of successful dealer partnerships across the province."
Michel knows first-hand the difference that key Klondike strengths like large local product inventory and an efficient product distribution can make for customers, particularly in rural areas of Quebec. "Being able to avoid product backlogs and delivery delays has always been important to my customers who can't afford to be slowed down by costly downtime."