Enhanced and expanded line of V-Twin engines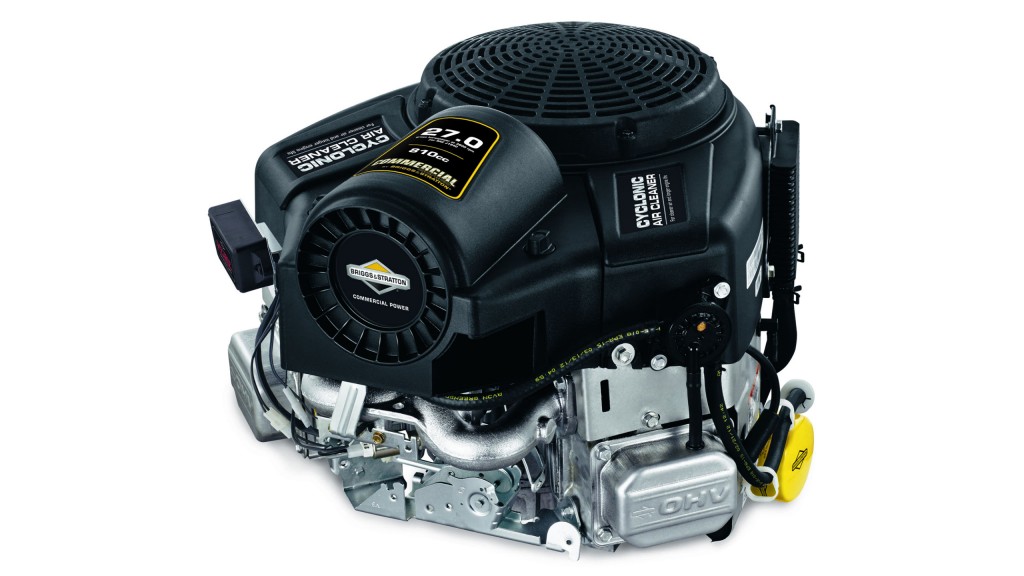 Briggs & Stratton Commercial Power introduces an upgraded and expanded line of Commercial Series V-Twin engines backed by a global three-year commercial limited warranty. The light-duty commercial line now includes nine models, ranging from 16 to 27 gross horsepower.
"This line of engines has always been a great value and a bridge for those wanting to step up to commercial engines. With the redesign, the line offers many premium features and components while maintaining a price point that makes it ideal for light-duty commercial applications," said Jim Cross, marketing manager for Briggs & Stratton Commercial Power. "It's a versatile workhorse and our confidence in the reliability of this engine is evident in the new three-year commercial limited warranty."
Briggs & Stratton's patented Integrated Cyclonic System offers unmatched air handling to help the Commercial Series stand up to demanding, high-debris applications. A rotating debris-chopping screen cuts debris into smaller pieces while a robust fan forces the debris particles down and away from the engine. Further, a series of baffles and an ejector chute prevent dirt and large debris from reaching the air cleaner housing, which ejects dust and fine debris through a duckbill-shaped valve. The engine's large cyclonic air cleaner filter lasts for 250 hours of operation and requires no tools to replace. An optional high-flow static cover further improves airflow in high-debris applications.
Enhanced features for structural integrity include a commercial-grade liquid sump gasket — the same gasket engineered for the Vanguard 810 V-Twin — as well as a third dowel pin to ensure a rigid, lasting seal at the sump joint. For added versatility, a wide range of muffler options is also available for repowers. In addition to enhanced features, Briggs & Stratton expanded the horsepower range to include 16-, 18- and 20-gross-horsepower* models with optional rewind start. This accommodates the growing commercial, wide-area walk-behind mower market.
The Commercial Series lineup now includes nine models with displacements of 656cc, 724cc, or 810cc. The 656cc and 724cc engines are available for propane conversion through Propane Power Systems. Briggs & Stratton's global three-year commercial limited warranty continues to cover the non-propane components of these engines while Propane Power Systems' warranty covers the fuel system.
To ensure productivity throughout the life of the engine, Briggs & Stratton's robust service and support network provides the parts, training and technical support customers need. Through a single national distributor with nine locations in the United States, Briggs & Stratton Commercial Power delivers next-day parts to 99 percent of the country. Globally, Briggs & Stratton enhances productivity through its vast support network comprised of more than 40,000 trained dealers in 100 countries as well as online and in-person training and comprehensive online resources.
Company info
Related products
Related Articles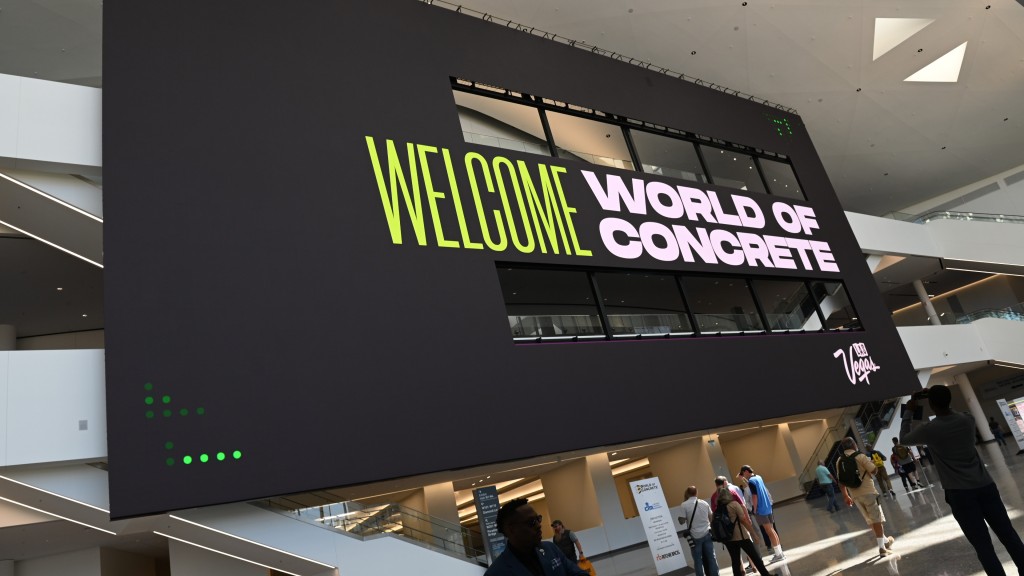 Education, automation, and job site productivity enhancements mark World of Concrete 2022