Properly destroying sensitive data on recycled computers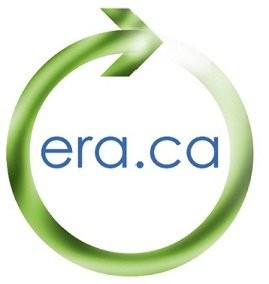 The Electronic Recycling Association of Alberta is a non-profit organization, based in Calgary. The ERA has been advising businesses and government departments across the province of Alberta and in British Columbia on secure data destruction of corporate data on computers and laptops.
The corporations and government departments that approached the ERA had no idea their computers, laptops, servers, and event routers and switches, contained sometimes very sensitive information. Many of them were unaware of very simple methods available to ensure sensitive data doesn't get into the wrong hands. This information can be destroyed using a variety of methods.
From specialty tools to software, ERA provides the tools to remove sensitive data from inside computers, laptops, servers and routers.
The ERA is warning the public, corporations and government departments to erase their hard drives, or remove them completely before bringing them to any electronic waste collection depots. Any of ERA's donors are made aware to destroy their data prior to donating the equipment, or to request special services for the removal of data. The ERA also offers mobile hard drive shredding services to guarantee total data destruction. Most banks, accountants, schools and hospitals, remove and destroy their own hard drives, before selling the computers or donating them.
For more information and to learn how to properly destroy your own data, or for help with doing so, contact the ERA, and don't be a victim to data theft.