Pitbull grizzly screen offers economical option for sorting oversize material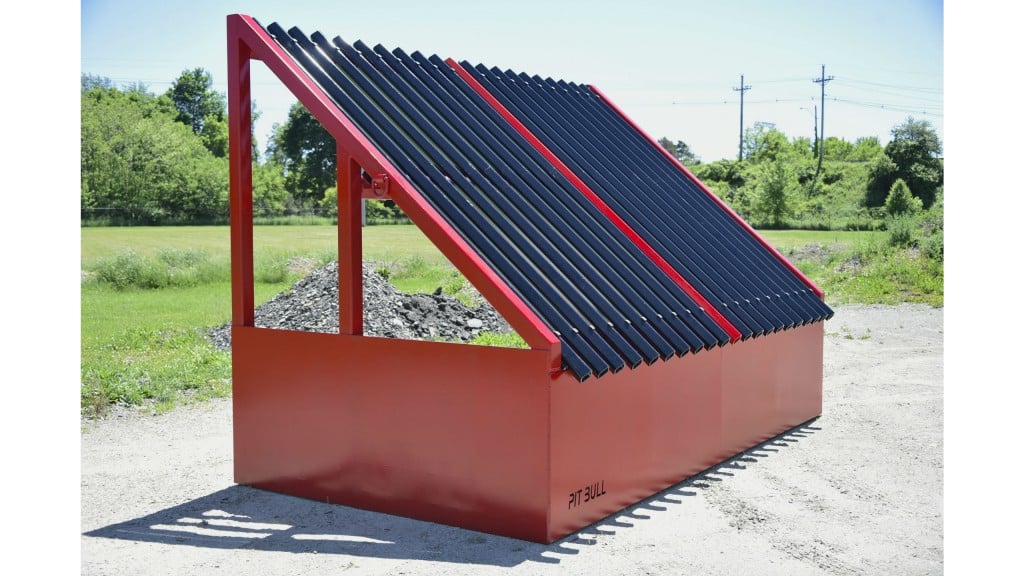 Lake Erie Portable Screeners introduces the heavy-duty Pitbull PB148 Static Grizzly. The new screen pairs well with the Pitbull 2300 screening plant and is an economical option for applications where sorting oversize material before screening or crushing is necessary to prevent equipment damage. The grizzly includes features to allow simple bar removal or adjustments as well as transportability.
"The PB148 provides a simple solution for customers who need a straightforward way to remove large rocks, concrete or other heavy material before screening," said Stuart Foradora, Lake Erie Portable Screeners factory representative. "In addition, we designed our grizzly to enhance productivity and reduce downtime by including uncommon features in this industry, such as quick and easy bar removal as well as lift lugs for ease of transport."
Lake Erie Portable Screeners installs each of the screen's 18 bars with two sets of bolts and nuts driven completely through the bar and support. The use of only two bolts can save hours of time during bar spacing adjustments or replacements when compared with most competitive models that are either welded on or feature three or more bolts that are often threaded through a welded frame member. Not only does the additional bolt result in longer removal times, but the bolts will often rust and get stuck, requiring brute force to remove them or break them off.
The grizzly bars are also self-cleaning. Like most grizzly models, the PB148 features square steel tubes. But, unlike competitive bars that are flush with the edge of the grizzly's frame, the Pitbull bars rest on an angle to create a diamond shape and tapered openings. This eliminates material getting stuck between the bars — a common problem for other grizzlys.
Lake Erie constructed the grizzly with standard "D" ring lift lugs for ease of transportation and positioning. Crews simply attach chains to the lugs and lift the screen with a front-end loader, excavator or crane. Most other grizzly models don't include lugs and require crews to find a way to safely secure chains through the screen before it can be lifted.
Lake Erie Portable Screeners built the grizzly emulating the Pitbull 2300's rugged, tubular frame construction. The about 6,500-pound screen includes an expansive 11-by-14-foot deck area and a 10-foot tip height. The bars are each 3 inches wide with 3/8-inch wall thickness and come with a standard spacing of 4-inch minus. Lake Erie offers additional bars if smaller openings are required.
Company info
Related products
Related Articles
Searching for the best-performing excavator? Your search ends here. We tested the Volvo EC350E and EC380E against a leading competitor in three different tests: trenching, truck loading and lifting capacity at reach. The results show a 20% difference in cost-per-ton, a 15% difference in tons-per-hour and a 12% difference in both operating costs and lifting capacity. See the results and put an end to your search for the best excavator.