Wajax marks 50 years of Hyster partnership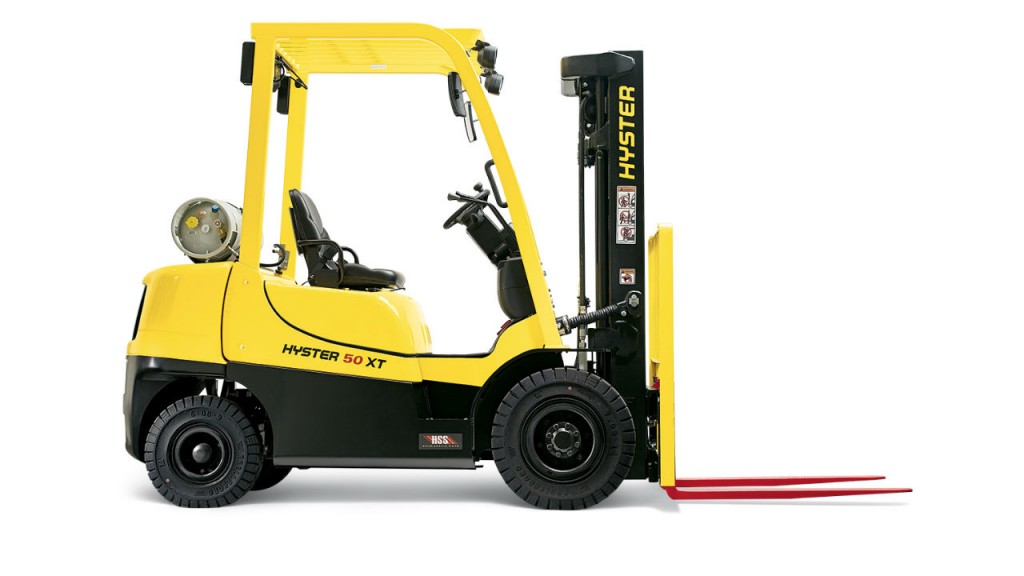 2017 marks the 50th year of the business relationship between Wajax and Hyster Company, who celebrated the occasion with a series of events across Canada as well as with the introduction of new warehouse products and the latest Class V internal combustion pneumatic forklifts. Wajax is the sole Canadian distributor of Hyster products.
"Hyster Company is proud of the strong, long-lasting relationship we have with Wajax and the way both companies have grown and prospered through working together for the past 50 years," said David Furman, President of Sales and Marketing at Hyster Company.
Hyster Company is a leading manufacturer of forklift trucks in Canada and one of the best-known names in the material handling industry. Wajax offers an extensive selection of new and used Hyster forklifts for sale across Canada, as well as expert local service. With a fleet of more than 2,500 Hyster forklifts in Canada, Wajax can also meet virtually any short or long-term rental requirements of its customers.
"We've been a leading supplier of high-quality products to the Canadian market, including best-in-class Hyster forklifts, for half a century," said Sajith Manikath, Director, Material Handling at Wajax. "The introduction of the new version of Class V forklifts this year gives us an even wider array of solutions to meet the needs of our customers."
Hyster forklifts have a world class reputation for strength and durability in the toughest of industrial applications. Rugged Hyster internal combustion pneumatic forklifts - designed for outdoor surfaces - offer the flexibility of diesel, propane and gasoline engines to suit a variety of demanding applications including lumber, heavy steel, pre-cast concrete and shipping.
The class-leading Fortis series with the unique Hyster DuraMatch transmission helps improve operator productivity and reduce lifetime maintenance costs. In addition, with Hyster Variable Power Technology, forklifts can be customized to specific applications and tasks, switching from fuel-efficient mode when production is less demanding, to higher performance mode when deadlines are approaching.