Western Star launches XD-25 offroad Truck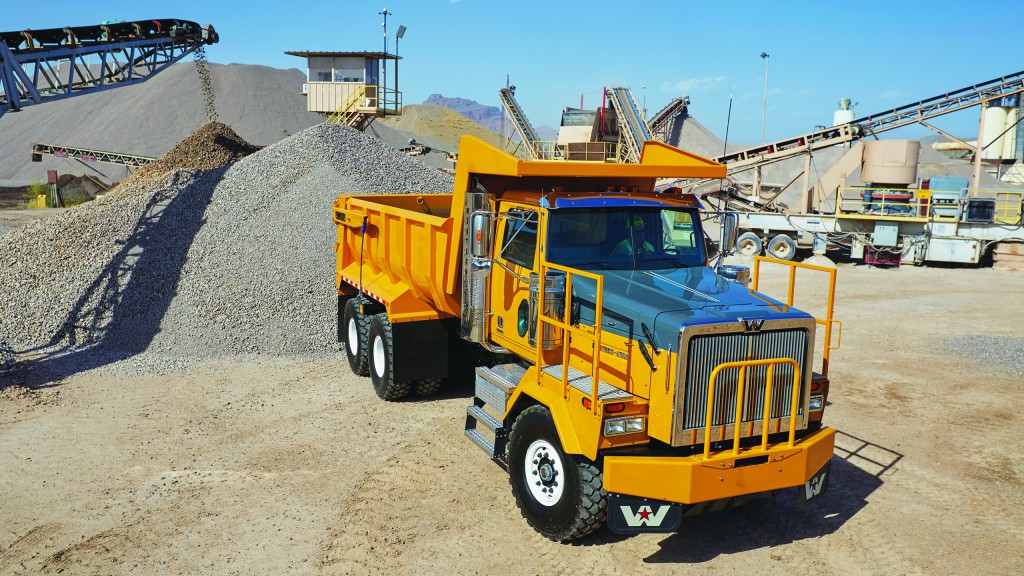 As part of its 50th anniversary celebrations, Western Star has introduced another model into its offroad line of trucks launched in 2016. The new XD-25, introduced this spring, is a smaller version of the company's XD-40, which kicked off the XD Offroad line last year. But, despite being a smaller truck, there's nothing less tough about the new model.

The XD Offroad line of trucks is aimed straight at users with fleets of trucks that are used on large off-highway jobsites and want a rugged, well-built addition to the fleet.

"The XD-25 provides yet another extreme duty option for customers who tackle the toughest challenges," said Kelley Platt, president, Western Star Trucks. "These units are specifically designed to handle off-road jobs without compromising fuel economy and cycle time efficiency."

The XD-25 is based off Western Star's established 4900 chassis, but like the 6900-based XD-40 has been upgraded with numerous improvements to handle the strain of off-road operations.

On the power side, the new truck is available with either a Tier 3 Series 60 or Detroit DD13 engine, and is powered by the Allison Off Road Series (ORS) transmission and planetary gear sets. Together, the engine and transmission combination results in more power for loaded applications and higher speeds when unloaded.

Additional features found with all Western Star XD Offroad products include rugged slippered spring suspensions, simplified maintenance components and metal fender butterfly hoods for long-life durability.

This truck is aimed at smaller off-road applications like construction, mining and quarry site hauling.

"Our customers want an off-road solution that has great ton-per-mile (TPM) savings, and a lower purchase price over conventional articulated equipment," Platt said. "The XD-25 Offroad's low maintenance design and versatile platform configurations deliver on performance every time."

The new truck's launch came as part of a year-long celebration of Western Star's 50th anniversary, which kicked off at the annual dealer meeting in February.

Western Star began building its trucks in 1967 in Kelowna, BC to serve the mining, lumber and oil industries. Those jobs are hard on a truck so Western Star made its trucks even tougher, hand building each model to ensure they met the highest standards, and adding features to make the driver more comfortable, safer and productive.

The company is now owned by Daimler Trucks North America, and its trucks are manufactured in Portland, OR and Cleveland, NC. Even though the locations have changed, Western Star continues to set high standards for its vocational and work trucks. It entered the on-highway market in 2015 with the introduction of the 5700XE, its first aerodynamic truck.